3 New Air Jordan 5 Colorways Are Dropping Soon

The Air Jordan 5 was once limited to just a handful of original colorways, most of them designed to match Michael Jordan's Chicago Bulls jersey colors. Now the AJ5 acts as a canvas for collaborators like Virgil Abloh and his Off-White Brand to introduce new story lines and colorways. That doesn't mean Jordan Brand's own team of creators isn't putting in work on new versions of the Jordan 5.
The Air Jordan 5 "Moonlight," which many people have also referred to as the "Oreos" due to their cookies and cream-like colorway, is the next release from the team at Jordan. Whether you're on the side of camping under the moonlight for your kicks, or just simply a fan of Oreos, a simple black and white colorway on a classic Jordan model is always a good look. These drop September 23rd on the SNKRS app.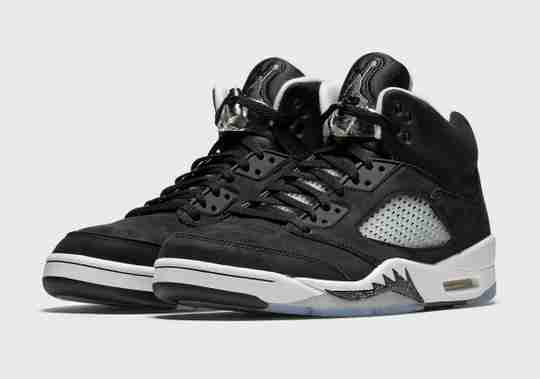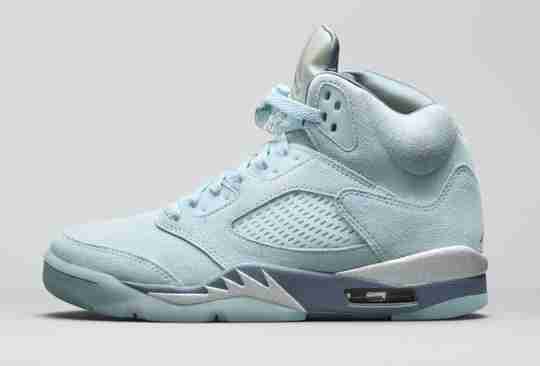 Jordan Brand has done a much better job at providing female sneaker enthusiasts with unique color options over the past few years and this upcoming colorway of the AJ5 is further proof. The "Blue Bird" Air Jordan 5 is a women's exclusive variation that takes the soft suede approach to new levels. Technically, the colorway is a combination of Photo Blue and Football Grey with Metallic Silver and white finishing touches. However, if your first thought isn't about Sulley from Monsters, Inc., you are living life wrong. Just kidding. 
Look for this "Blue Bird" colorway of the Air Jordan 5 to release on October 7th via the SNKRS app.
The third and final of the Air Jordan 5 releases that will round out the holiday season is the "Orange Blaze" colorway. Of course, most sneaker enthusiasts will label these as the "Shattered Backboard" colorway due to the similarities in color palette to the Shattered Backboard Air Jordan 1. Yankee Kicks gives us an on-foot look that reveals a truly unique upper on this version of the AJ5. Gone is the mesh paneling that is typically found on the side of the shoe. It's been replaced with a ballistic-like material that subtly contrasts with the leather overlays. Orange and black accents are combined with a silver reflective tongue and silver "wings" on the midsole to finish off this unique colorway.
The Air Jordan 5 "Orange Blaze" aka Shattered Backboards will release on October 2nd.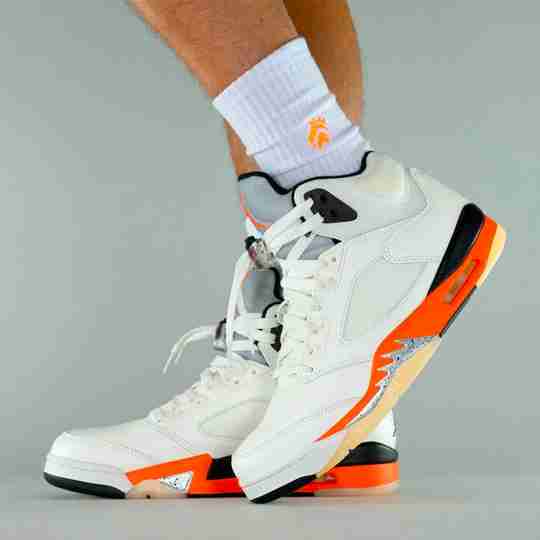 CHECK OUT SOME OF OUR MOST POPULAR STORIES
Money Back Guarantee
If Sneaker Throne isn't for you, we'll gladly refund your product within 30 days of purchase, minus return shipping.
Fast Shipping
Orders typically ship within 2 business days. We use FedEx & UPS Home Delivery so you can track your order to the door.
Safe & Secure
We love our customers and are here to answer any questions or concerns you may have. All transactions obviously safe & secure.