30 Years Later: The Most Famous Reebok Pump Returns

30 years ago, the NBA Slam Dunk Contest looked a lot different. There weren't any players "jumping over cars" or any Superman outfits, it was much simpler. One thing that stood out more than anything was when Boston Celtics guard, Dee Brown, paused in the middle of the court to "Pump Up" is Reeboks before winning the 1991 Dunk Contest.
To celebrate the 30th anniversary of the iconic moment that arguably became more famous than the player himself, Reebok is bringing back the Reebok Pump Omni Zone 2. Equipped with Reebok's famous "The Pump" inflation system, the Omni Zone 2 is one of the most iconic silhouettes in the Reebok catalog thanks to the legendary moment Dee Brown had back in 1991. The mellow black with white accents colorway is also a sign of the times, as we've seen all sorts of colorways grace the shoe since then. This retro hasn't released since 2017 and if you're a sucker for nostalgia, these should definitely be sitting in your Sneaker Throne shortly after they release on March 4th.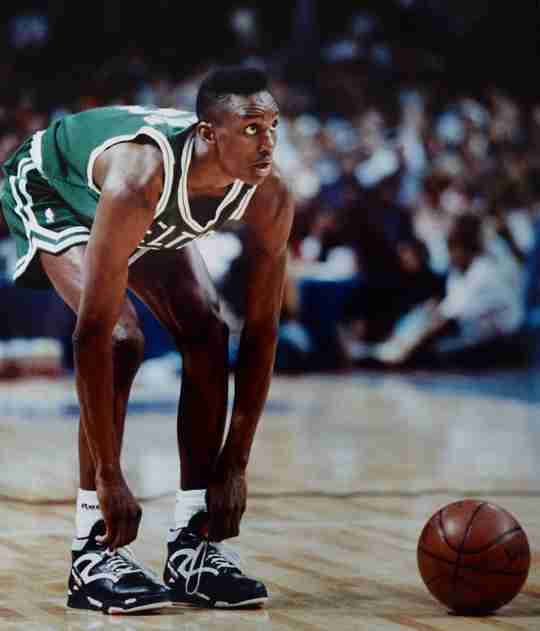 Money Back Guarantee
If Sneaker Throne isn't for you, we'll gladly refund your product within 30 days of purchase, minus return shipping.
Fast Shipping
Orders typically ship within 2 business days. We use FedEx & UPS Home Delivery so you can track your order to the door.
Safe & Secure
We love our customers and are here to answer any questions or concerns you may have. All transactions obviously safe & secure.