A New Adaptation of the Jordan 11 - The Sneaker Throne 2020 Year In Review

In early November something surprising happened with the Air Jordan 11. The Air Jordan 11 releasing around the holidays is obviously nothing new, especially in a day and age where we already know that next year's 2021 AJ11 release will be the Cool Grey colorway. The unexpected announcement was that the Air Jordan 11 Adapt was coming. For those not familiar, the auto-lacing Nike Adapt line is the lineage of what Nike MAG designer Tiffany Beers began with the Nike Hyper Adapt, the first performance shoe with an adaptive lacing system that can be controlled from an app on your phone, which originally released in 2016. While the technology itself is obviously exciting, adding it to the Air Jordan 11 seems to have taken everyone by surprise.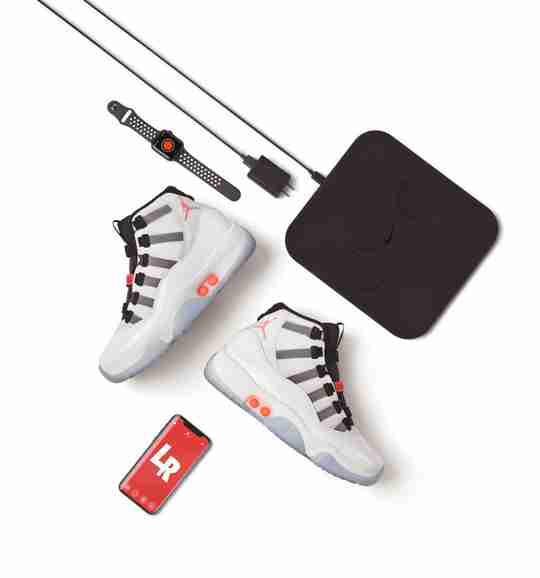 For many sneakerheads, the Air Jordan 11 is one of the most special designs, almost untouchable in a sense, and one step beyond that, fans are typically not welcoming towards any changes that are made, whether it be colorways or otherwise.
Today, Jordan Brand unveiled the release with the help of MJ's son and owner of Trophy Room, Marcus Jordan, entertainer DJ Khaled, and Saints Pro Bowler Cameron Jordan. The livestream coincided with a shock drop of the shoe and the official announcement of its release date within the SNKRS app. While the $500 price point is well beyond the price of most sneakers released by Nike, there are no doubts that the energy around this release is hyped beyond any reasonable thinking for anyone that's a fan of the Air Jordan 11.
We can't yet say how this release will be viewed over time, it's one of the only Air Jordan releases of 2020 that wasn't leaked well before the planned release date. We can say that regardless of how they sell or resell, these are definitely a Throne-Worthy pair if you're able to get your hands on them.
CHECK OUT OUR MORE FROM OUR YEAR IN REVIEW
Money Back Guarantee
If Sneaker Throne isn't for you, we'll gladly refund your product within 30 days of purchase, minus return shipping.
Fast Shipping
Orders typically ship within 2 business days. We use FedEx & UPS Home Delivery so you can track your order to the door.
Safe & Secure
We love our customers and are here to answer any questions or concerns you may have. All transactions obviously safe & secure.