Aleali May Has A New Air Jordan Collab On The Way

The partnership between Aleali May and Jordan Brand might be one of the most under appreciated when it comes to Jordan collabs. When it comes to collabs, sneakerheads and the footwear brands tend to overlook the women's side of the business. A perfect example of this is the more recent collabs that Jordan and Aleali May have released, which were made in women's sizes only and don't carry a crazy price on the resale market. On the other hand, the original Air Jordan 1 collab designed by Aleali May, released in full family sizes, goes for nearly goes for $1,000 or more on StockX. That said, some of the things that makes Aleali's creations so good is the variety of materials and unique color palettes.
For her next release, the Air Jordan 14 Low is the model of choice and the theme is "Fortune," which is inspired by her Granny and Great Tita Sue and the essential part they played in helping Aleali find her identity. The colorway features a "Light Sand" sand suede upper, marbleized accents, and gold details, that give it a luxurious and Throne-worthy appeal. 
Look for the Aleali May x Air Jordan 14 "Fortune" to drop on August 19th.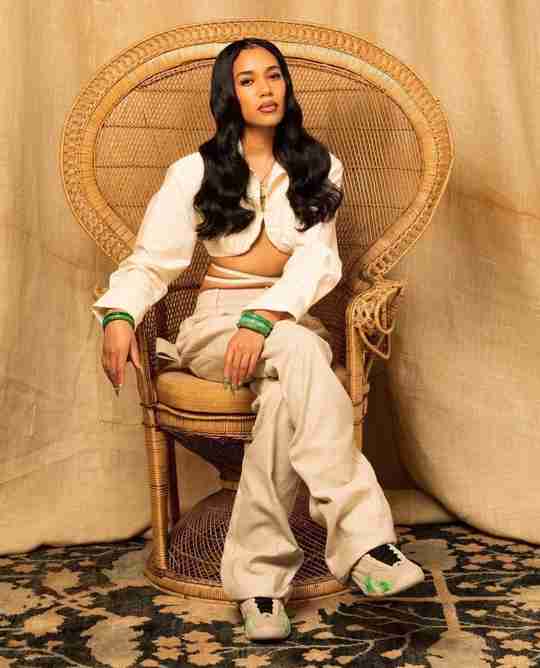 CHECK OUT SOME OF OUR MOST POPULAR STORIES
Money Back Guarantee
If Sneaker Throne isn't for you, we'll gladly refund your product within 30 days of purchase, minus return shipping.
Fast Shipping
Orders typically ship within 2 business days. We use FedEx & UPS Home Delivery so you can track your order to the door.
Safe & Secure
We love our customers and are here to answer any questions or concerns you may have. All transactions obviously safe & secure.