Is This Really The Zion Williamson Jordan Signature Shoe?

The anticipation for Zion Williamson's signature sneakers goes back to well before he signed with Jordan Brand, and even well before he blew out those PGs while at Duke and had Skechers taking shots at Nike. He was even rumored to be looking at potentially becoming the first athlete to sign a billion+ dollar contract. With comparisons like "Karl Malone size with LeBron skills," and expectations to redefine the game of basketball, to say the expectations for Zion as a player are high would still be a massive understatement.
On the sneaker side, the expectations might be even higher. As mentioned in our recent dive into the Nike GT line, Basketball shoes have been struggling to find their footing in a world driven by artist collaborations and hype. That means with a hall-of-famer in the making that is still only 20 years old, many of the people in the footwear business have been looking at Zion as the potential savior for the category of basketball shoes. For someone who has yet to play a full season in the NBA, and has dealt with injuries at every level he's played, it doesn't get more "weight of the world" levels of expectations.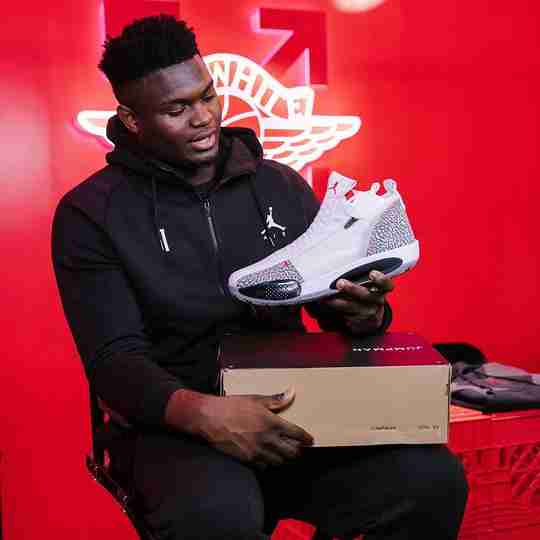 This week, Hypebeast reported that the long-awaited Zion signature model from Jordan Brand could be arriving as early as this month. The Jordan Z Code features Zion's logo on the heel and his initials on the left tongue, offsetting the iconic Jumpman logo on the right shoe. The bold graphics and multi-color outsole are definitely eye-catching but the overall style of the shoe doesn't seem to have that "wow factor" of other Jordan models (especially considering that Zion wore these).
While there hasn't been an official announcement from Nike to showcase the design elements or technology in the Z Code, the branding, and apparent Mardi Gras-inspired colorway, seems to have the same vibe as the New Orleans themes that we used to see in the early days of the Chris Paul signature line. 
Although Zion wears a size 15, he has impossible shoes to fill as an NBA athlete and we're not just talking about Shaq's size 22 Reeboks. Guys like Shaq changed the expectations for fans by being over-the-top entertaining and oozing personality even under the pressures of playing in the NBA. Then LeBron James took those expectations even further for sneaker enthusiasts with his entrepreneurial endeavors, social activism, and of course, Taco Tuesdays.
Zion has yet to grow into that personality on camera (although we're hopeful he does so), so his game AND his kicks need to make up for his youthfulness. At first glance, the Jordan Z Code doesn't seem to do so, but there is nothing but optimism on this side when it comes to the future of the NBA star and his future signature sneakers. If you need a reminder, Zion is averaging 26.4 points, 7.1 rebounds, 3.5 assists, and more dunks per game than any NBA player since Shaq. Even if the Jordan Z Code isn't up to your expectations, keep in mind the early shoes of other signature athletes like KD, Harden, and Westbrook, then spend 10 minutes watching Zion highlights, and remember, the pair from his first game in the NBA already sold for over $60,000.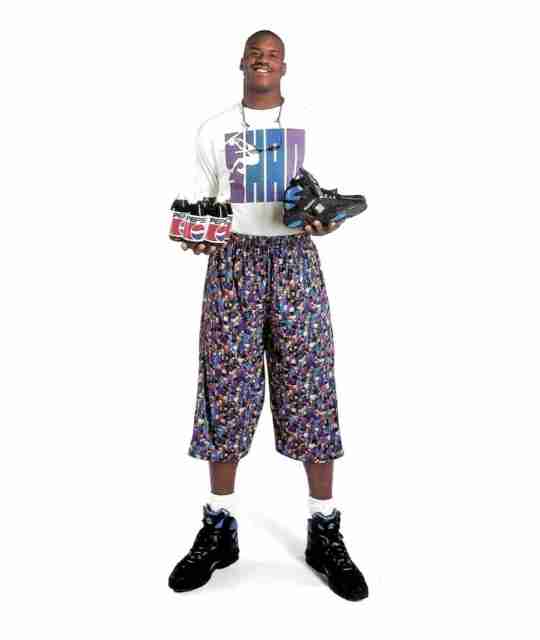 Look for more colorways and a release date for the Jordan Z Code to be announced soon.
CHECK OUT MORE OF OUR MOST POPULAR STORIES
Money Back Guarantee
If Sneaker Throne isn't for you, we'll gladly refund your product within 30 days of purchase, minus return shipping.
Fast Shipping
Orders typically ship within 2 business days. We use FedEx & UPS Home Delivery so you can track your order to the door.
Safe & Secure
We love our customers and are here to answer any questions or concerns you may have. All transactions obviously safe & secure.