The "Celery" Colorway Finally Returns To Its Proper Place

Retro product makes up a huge percentage of the sneaker releases that capture the attention of enthusiasts, but every once in a while Nike digs deep into the vault to find something they have never re-released. At this point, it's fairly rare that a shoe that hasn't come out in retro form captures a fan base larger than the sneakerheads or collectors. There are a few things that could be the cause for that. Nike is well-aware of the opportunity to re-release shoes, so for the most part, they've re-released many of the most popular sneakers from their archive. There's also a perception that sneaker enthusiasts drive the footwear business. While the collectors and die-hard fans are an absolute influence on the bigger picture, the numbers just simply add up.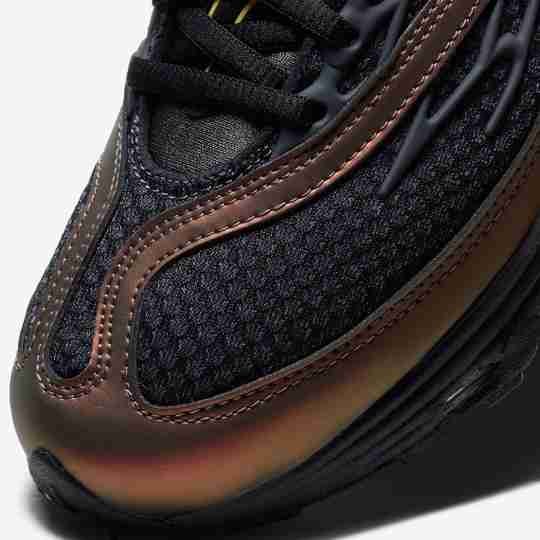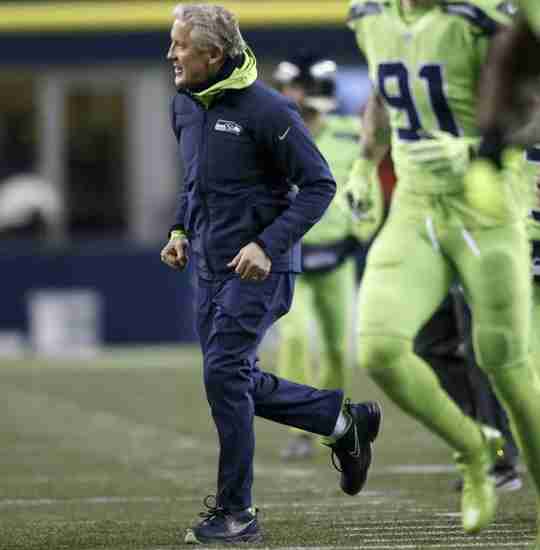 Take for instance the ultimate "dad shoe," the Nike Air Monarch. While the Nike Air Monarch IV most definitely had its moment within the sneaker community, the shoe was a top-seller for Nike for years prior to becoming a staple on your favorite sneaker influencer's "best of the year" lists. Behind the scenes, selling tens of thousands of pairs at $150+ just doesn't compare to selling millions at $75 like the Air Monarch. That's not to say that sneaker enthusiasts aren't as important, it's just a different type of value that isn't directly translated to the bottom line. That said, the perfect storm of nostalgia and hype is worth even more in "buzz" when a shoe like the Monarch gets reworked in an exclusive colorway for Pete Carrol just in time for the Super Bowl, or better yet, Father's Day. It's as if you can just hear the next Go Crazy remix of Jeezy and Jay Z, with the lyrics, "When they play that new Jeezy all the dope boys dads go crazy."
It's been nearly four years since Skepta released his Nike Air Max 97 Sk. While the story that was told connected Skepta's hometown of London and his home-away-from-home, Morocco, the familiar color choices instantly had many sneaker enthusiasts thinking about something else altogether. Skepta's 97 was labeled as Multi-Color/Black/Vivid Sulfur on the box, but anyone who was into sneakers in the late '90s and early 2000s knows the inspiration came directly from the "Celery" Air Tuned Max.
The Air Tuned Max originally released in 1999 under the official colors of Dark Charcoal, Celery, and Saturn Red. It was praised for its "Tuned" Air cushioning that featured a different pressure of Max Air for smaller sizes compared to larger sizes. In reality, it was a wildly different colorway than every other running shoe of its era. Flip through an old running shoe catalog  from 1999 and you'll see that nearly every running shoe features white and silver colorways with brightly colored accents. The Nike Air Tuned Max stood out like a sore thumb with its seemingly color-shifting uppers.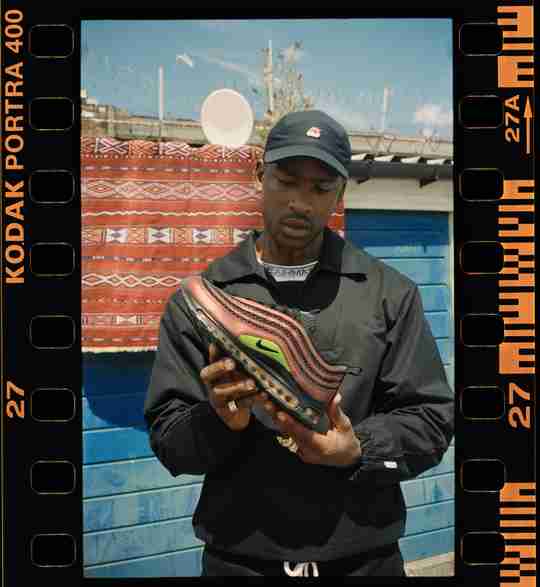 Back in 1999, the $140 price point of the Air Tuned Max kept it in reach of sneaker enthusiasts. Considering that Air Jordans like the 14 and 15 retailed at around $150, and other Nike Basketball sneakers pushed upwards towards $200, the Tuned Max became a viable option thanks to the "Celery" colorway that kept it from looking like every other running shoe on the wall.
Next month, the "Celery" Nike Air Tuned Max will return for the first time since it was originally released in 1999. This time around, it will retail for $170, but with a forgotten colorway that oddly has only appeared on shoes like the Nike Air Max Zephyr, the Air Tuned Max has the potential to capture a combination of nostalgia and hype that is becoming more rare with every new retro Nike pulls out of the vault.
Money Back Guarantee
If Sneaker Throne isn't for you, we'll gladly refund your product within 30 days of purchase, minus return shipping.
Fast Shipping
Orders typically ship within 2 business days. We use FedEx & UPS Home Delivery so you can track your order to the door.
Safe & Secure
We love our customers and are here to answer any questions or concerns you may have. All transactions obviously safe & secure.