Detailed Photos Of Supreme's Upcoming Transparent Nike Collab

Supreme might be the most popular streetwear brand on the planet but in many ways, they are also known for going completely against the status quo. The Supreme x Nike Air Max 96 falls into the latter category while sticking to some of the elements we've come to know and love about Supreme's sneaker collabs at the same time. Before we get into those details, let's dig into the Nike Air Max 96 a bit.
While the Air Max line itself is massively popular, the Air Max 96 has all but been forgotten by Nike. However, Air Max collectors have always regarded this under appreciated model that had the impossible task of following up the legendary Air Max 95. It was quickly pushed to the sales racks back in 1997 when the "Silver Bullet" colorway of the Air Max 97 released, and subsequently, never was released as a proper retro model.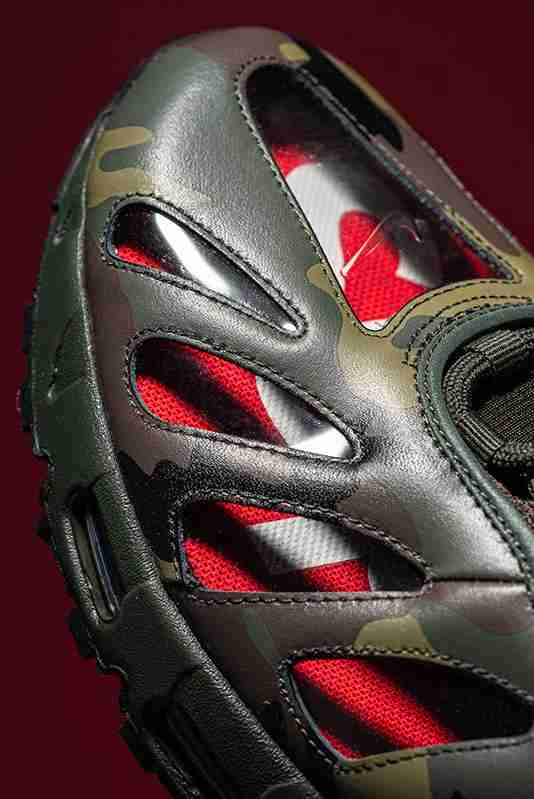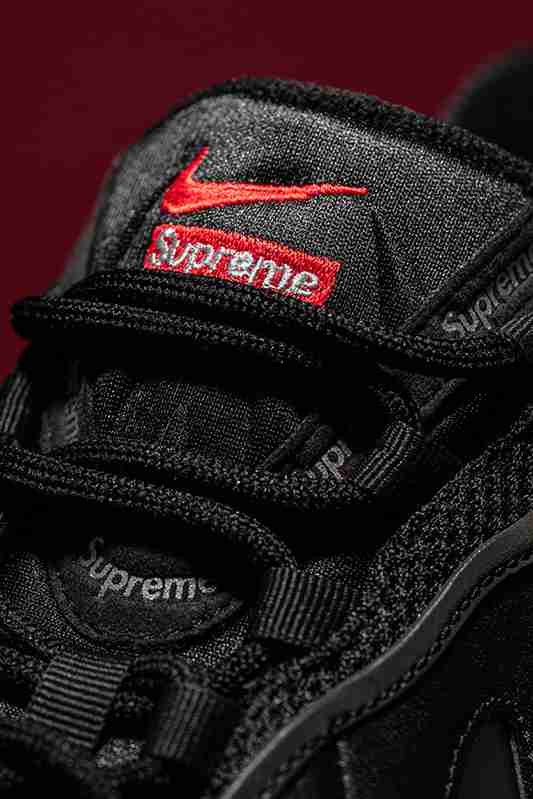 This year for the 25th anniversary of the Air Max 96, however, Nike is ready to bring the silhouette out of the vault and Supreme is the first brand to collaborate with The Swoosh on this important re-introduction. Supreme has often times been the partner to revisit forgotten silhouettes. The Air Force 2, Trainers, Tailwinds, and others, all fall into this category despite being overshadowed by more commonly popular styles like the Dunk and Air Force 1.
For the Air Max 96, Supreme opted for two colorways, camo and black. Both of which feature transparent paneling on the upper that is sure to piss off the traditionalists (also a Supreme go-to move), and at the same time, appeal to the modern sneakerhead. Whichever side of the coin you fall on, the Supreme x Nike Air Max 96 is sure to make a photo-worthy addition to your Sneaker Throne. As of now, there is no set release date but you can grab a pair from Stadium Goods, who also supplied these photos.
Money Back Guarantee
If Sneaker Throne isn't for you, we'll gladly refund your product within 30 days of purchase, minus return shipping.
Fast Shipping
Orders typically ship within 2 business days. We use FedEx & UPS Home Delivery so you can track your order to the door.
Safe & Secure
We love our customers and are here to answer any questions or concerns you may have. All transactions obviously safe & secure.