It's Official, Yeezy Day Releases Are Landing Soon!

"Yeezy Day" is right around the corner, and if you're a fan of Kanye West's Yeezy brand, you won't be disappointed. You might think that something called Yeezy Day would have a more specific tie-in to a significant date for Kanye West, like maybe his birthday, the day he released his first collab or something that gave a bigger purpose to the first "Yeezy Day" that happened back in 2019. Back then, after months of speculation, nearly 40 pairs of adidas Yeezy sneakers dropped every 30 minutes on Yeezy Supply. Although, it hadn't been officially called Yeezy Day. It became known as that within the community not long after. Two years later, now Yeezy Day is one of the most anticipated days of the year for sneakerheads.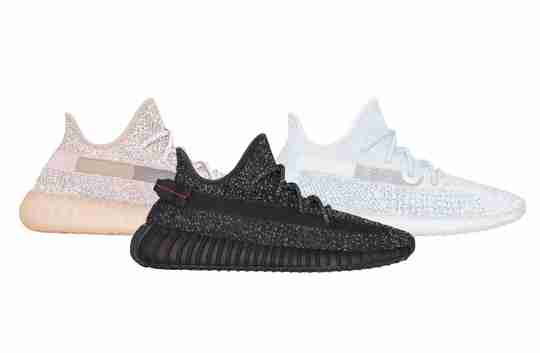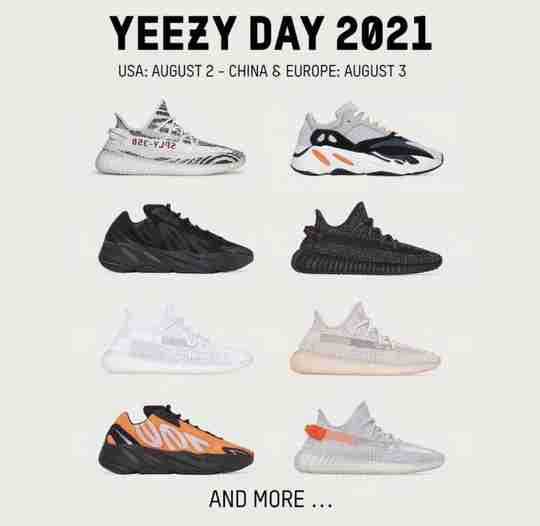 Having a specific day to "celebrate" your brand and sell a ton of sneakers to your customers is nothing new. Nike started "Air Max Day" nearly 10 years ago to celebrate Air cushioning and the many models that have carried the brand's most iconic technology through the years. New Balance hopped into the mix earlier this year with "Grey Day" as a way to pay tribute to the color that has become synonymous with its most legendary sneaker silhouettes. There is no doubt we'll see more brands jump onto this trend as a way to get their most passionate fans excited to support by copping exclusive releases to celebrate the moment. However, with this year's Yeezy Day lineup of releases combined with the building anticipation of the Donda album, it might be hard to touch Kanye. Just maybe, 'Ye will even drop the album "early" so everyone can be listening to his music while buying his sneakers. That would be so Kanye.

This year's Yeezy Day releases will land on both Yeezy Supply and the adidas Confirmed app. For most, the three reflective renditions of the 350 V2, the Synth Reflective, Cloud White Reflective, and Black Reflective, will be near the top of the must-cop list. Two other classics from Kanye and adidas, the "Zebra" Yeezy 350 V2 and the Yeezy 700 Wave Runner, will also be releasing alongside a handful of other re-releases. As for the new releases, the Yeezy Roam Runner Ochre, Yeezy Foam Runner MX Cream Clay, and the most anticipated Yeezy 700 V3, the Dark Glow colorway will be launching at some point during Yeezy Day. No specific schedule has been released as of yet but we'll likely see more info in the next few days.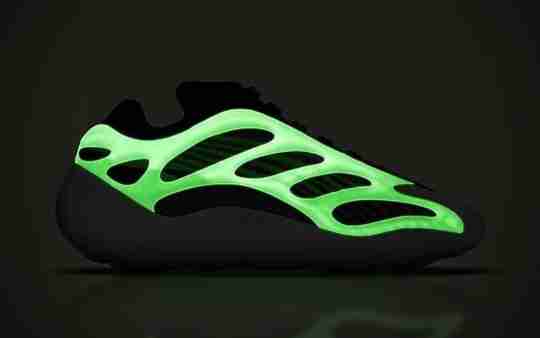 Restocks
Yeezy 350 Synth RF
Yeezy 350 Cloud White RF
Yeezy 350 Black RF
Yeezy 350 Tail Light
Yeezy 350 V2 Zebra
Yeezy 700 Wave Runner
Yeezy 700 MNVN Orange
Yeezy 700 MNVN Black
New Releases
Yeezy Roam Runner Ochre
Yeezy Foam Runner MX Cream Clay
Yeezy 700 V3 Dark Glow
Money Back Guarantee
If Sneaker Throne isn't for you, we'll gladly refund your product within 30 days of purchase, minus return shipping.
Fast Shipping
Orders typically ship within 2 business days. We use FedEx & UPS Home Delivery so you can track your order to the door.
Safe & Secure
We love our customers and are here to answer any questions or concerns you may have. All transactions obviously safe & secure.