30 Years Later, Michael Jordan Still Matters To Sneakerheads
For years, the debate of whether the Jumpman logo or the Nike Air logo was reason enough to not purchase Jordan Retros. While it's easy to debate, the simple fact of the matter is that it doesn't really matter. It's something else that really determines how successful a retro release is for Jordan Brand.
Some of us will lace up a pair of Air Jordan 6 Carmines next month for the first time since they originally released in 1991, some for the first time since the Countdown Packs in 2008, some for the first time since the last retro release in 2014, and some for the first time in their lives. Some people will collect them for a reason far and beyond the average consumer (shout out to MJO23DAN), while others will beat them up. Some people will talk about watching Michael Jordan back in the day, while others weren't even alive to see him and only know him as a crying face meme.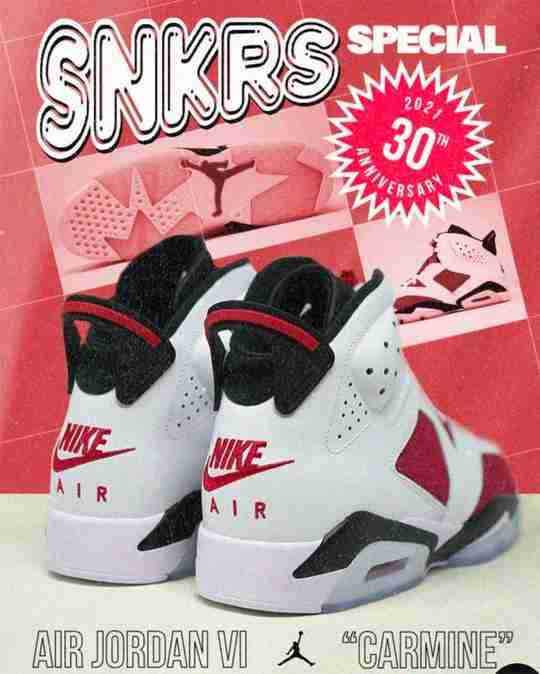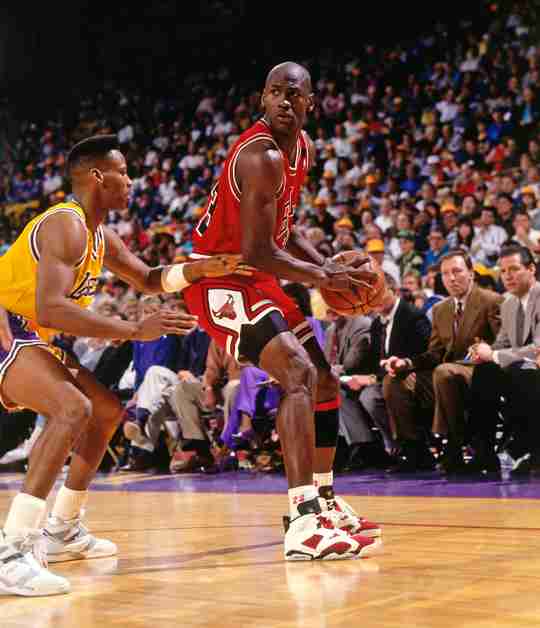 The real importance has little to do with the Swoosh or Jumpman on the back and has a direct correlation to Michael Jordan wearing them on court. That determines if the debate over the logo on the heel is even possible. While you could argue that MJ hasn't played in nearly 20 years is for the most part irrelevant to the newest generation of sneakerheads, the success of The Last Dance proved that new fans hopped into the sneaker game, and at the same time, old fans caught the bug again.
It seems a moot point to talk about how MJ had "swag" before Jay Z rapped about it, or how he led the Chicago Bulls to two 3-peats or even the fact that the crying Jordan meme came from his induction to the Hall Of Fame. None of those things specifically matter at the time of release, but yet somehow they collectively show the range of diversity that Michael Jordan's impact blankets. 
As time goes by, the sneaker game has changed. The hype cycle has shrunk to as little as days, sometimes even hours between a sneakerhead's next purchase. However, while the energy of an SB release or collab with Off-White or Travis Scott, can't be denied, the number of shoes sold is much less than what you would find from a mildly successful Jordan Retro release. While on the other hand, a Jordan Retro release will be sold through massive retail partners like Foot Locker, Finish Line, and more. 
At the end of the day, it's not about the hype and it's not about the number of pairs available. It's all about the shoes that MJ wore on court that fill the hearts and minds of decades of fans with highlights of MJ flying through the air on his way to his first NBA Championship. So whether you're copping this year's release, or any other, MJ lacing them up back in 1991 influences all of us as sneakerheads still to this day.
Oh yeah, and I guess it doesn't hurt that he also knocked down free-throws with his eyes closed.
The Air Jordan 6 "Carmine" drops February 13th.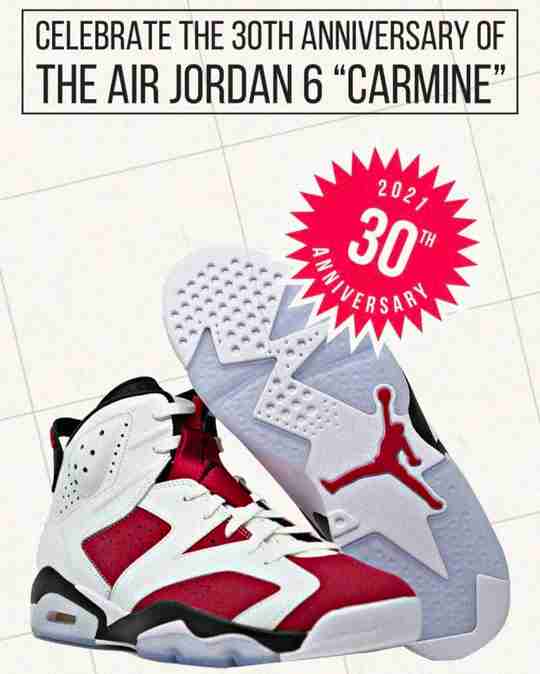 Money Back Guarantee
If Sneaker Throne isn't for you, we'll gladly refund your product within 30 days of purchase, minus return shipping.
Fast Shipping
Orders typically ship within 2 business days. We use FedEx & UPS Home Delivery so you can track your order to the door.
Safe & Secure
We love our customers and are here to answer any questions or concerns you may have. All transactions obviously safe & secure.