Kanye West's Yeezys Finally Jumped Over The Jumpman

It seems crazy to think about it now but, before Kanye West was churning out countless colorways of his YEEZYs with adidas, he became the first non-athlete to ever have a signature sneaker with Nike. Fresh off the success of his early albums, The College Dropout, Late Registration, and Graduation, Kanye landed a partnership with Nike that had the eyes of every sneakerhead on the planet glued to Kanye's feet. With that attention, Kanye took the stage at the 50th Annual GRAMMY Awards wearing the prototype sample of the Nike Air Yeezy for the first time. The emotional performance included a tribute to West's mother Donda, who had passed away just months prior due to complications from cosmetic surgery, as well as his hit song, Stronger.

This past week, those same shoes set a record as the most expensive pair of sneakers ever sold at $1.8 million.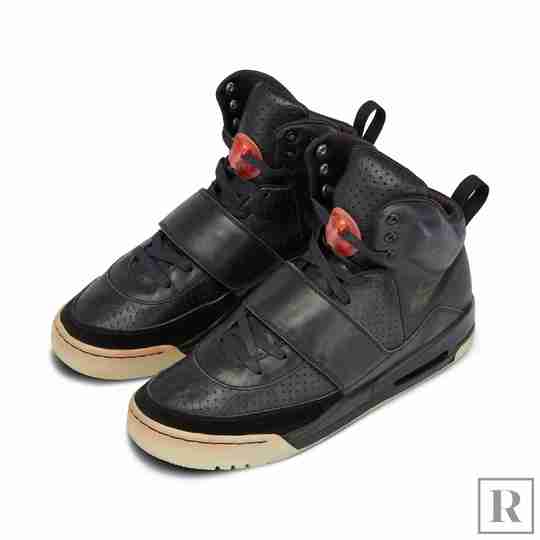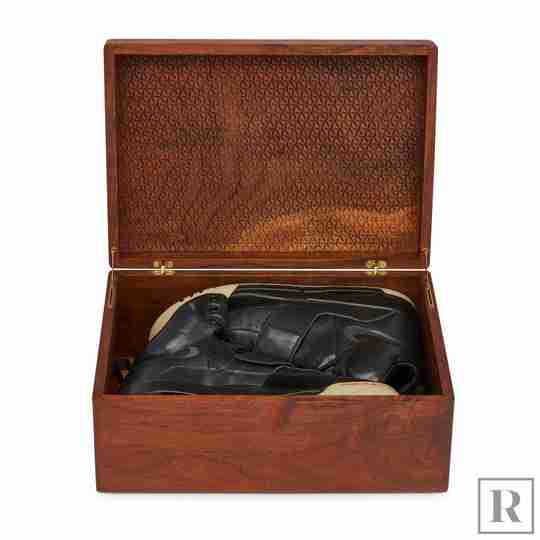 After a few years with Nike, Kanye West famously signed a deal with adidas in 2014 that resulted in the Yeezy brand as we know it today. In the track Facts in 2015, Kanye rapped about Yeezy jumping over Jumpman, which he would apologize for in 2016. Nevertheless, the first Yeezy prototype, designed with the help of Mark Smith, Tiffany Beers, and Nathan Van Hook, is arguably the most sought after pieces of Kanye West memorabilia, sneakers or otherwise.
Prior to this sale, the highest price ever publicly recorded for a pair of sneakers was the Air Jordan 1 that Michael Jordan wore back in 1985 during a scrimmage game in which he shattered the backboard with a slam dunk. That pair of Air Jordan 1s not only had glass still embedded in the outsole from the game, they also inspired the colorway that we now know as "Shattered Backboard," which is based on the jersey that MJ wore during the game. That particular pair of the original Air Jordan 1 sold last summer for $560,000 through a Sotheby's auction.
It seems that at least in this moment, Kanye West Yeezy has finally jumped over the Jumpman.
CHECK OUT SOME OF OUR MOST POPULAR STORIES
Money Back Guarantee
If Sneaker Throne isn't for you, we'll gladly refund your product within 30 days of purchase, minus return shipping.
Fast Shipping
Orders typically ship within 2 business days. We use FedEx & UPS Home Delivery so you can track your order to the door.
Safe & Secure
We love our customers and are here to answer any questions or concerns you may have. All transactions obviously safe & secure.