Kanye West Is Stealing The Limelight For Air Max Day

March 26th has been celebrated as Air Max Day by Nike for nearly a decade but this year Kanye West is grabbing attention by releasing his adidas collabs the same day. The Yeezy 700 V3 "Kyanite" dropped today, March 25th, and two colorways of the polarizing Yeezy Foam Runner will release on March 26th through the adidas Confirmed App. The "Sand" and "MXT Moon Grey" colorways of the Foam Runner, which is made of environmentally-friendly algae-based materials, will set you back $75 if you are lucky enough to cop for retail.
While the design of the Foam Runner and its popularity (much like everything Kanye does nowadays), should come with a trigger warning, the price on the secondary market for any of the Foam Runners can reach up to 10-times the original retail price. While there could be other influences on the Foam Runner's popularity, like millions of people stuck working from home during the pandemic, it's no doubt at least partially the genius of Kanye West's ability to push beyond the comfort zone of tradition.
That said, best of luck getting a pair for those looking for an alternative pick up to Nike's Air Max Pre-Day.
[photos via SneakerNews]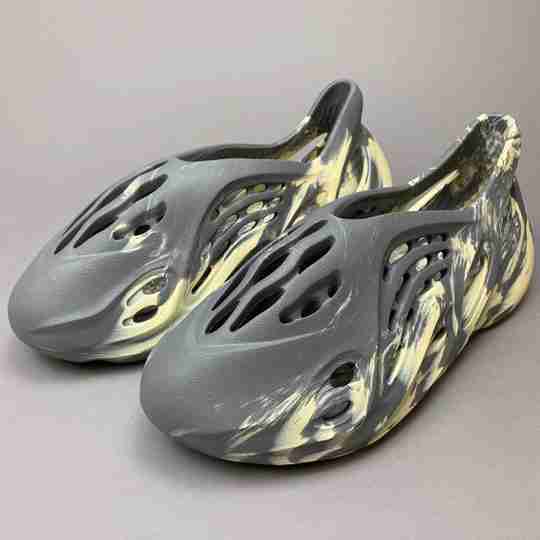 Money Back Guarantee
If Sneaker Throne isn't for you, we'll gladly refund your product within 30 days of purchase, minus return shipping.
Fast Shipping
Orders typically ship within 2 business days. We use FedEx & UPS Home Delivery so you can track your order to the door.
Safe & Secure
We love our customers and are here to answer any questions or concerns you may have. All transactions obviously safe & secure.