Lil Nas X and His Devilish Marketing Tactics Are Winning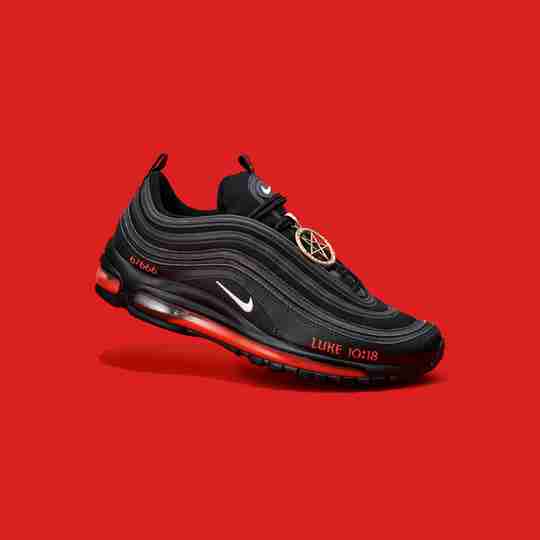 Life for sneakerheads has been a bit on the disappointing side as of late. With most releases funneled through the Nike SNKRS app, or the adidas Confirmed app, the challenge of actually getting a pair of hyped shoes impossible, while simultaneously causing shoes that would normally never sell out to do so. This morning, the Nike Air Structure Triax 91 OG sold out. The same shoe was released in 2008 and could be easily found at retailers for as low as $30. With the very rare carrot of a "Got 'Em" thrown in to keep you coming back, the sneaker world has been ready for something different to talk about.
Enter, Lil Nas X and his "Satan Shoe" collab with MSCHF. To coincide with the release of his latest music video, MONTERO (Call Me By Your Name), Lil Nas X and MSCHF released 666 pairs of custom Nike Air Max 97s complete with "one drop of real human blood" in every Air bubble. They called it the "Satan Shoe" and the release sold out on March 29th.

Since the music video was released on March 25th and the shoes were announced on March 26th, social media has been ablaze about Lil Nas X. Whether it was news outlets covering the "audacity" of the video or sneakers, it was as if Lil Nas X had yelled "FIRE!" in a crowded movie theater. Everyone and their mother seemed to have an opinion, some aggressively attacking Lil Nas X, some laughing at his ability to trigger people, and some subtly suggesting that you should just ignore things on the internet you don't like (which is great advice, yet ironically, acknowledging the shoes, right?).
Surprisingly, even Nike got in on the commentary, making a statement on March 28th to a number of media outlets that they have no affiliation with Lil Nas X, MSCHF, or the release itself.
"We do not have a relationship with Little Nas X or MSCHF," Nike said in a statement. "Nike did not design or release these shoes and we do not endorse them."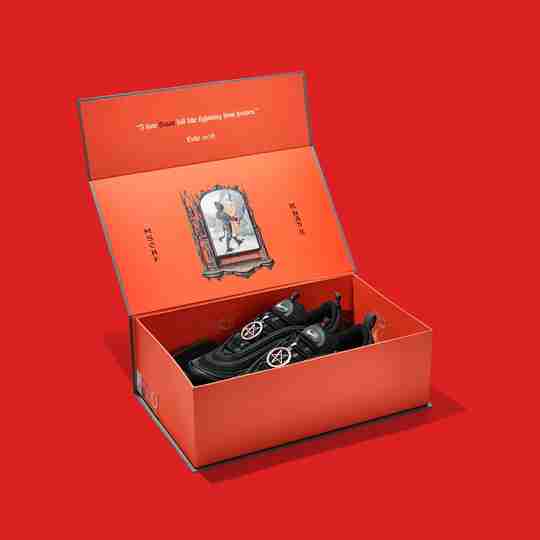 The statement was likely in response to the masses of people who don't understand that the shoes are customized versions of the Air Max 97. For context, MSCHF also released "Jesus Shoes" that contained "Holy Water" from the River Jordan in the Air bubbles of the Air Max 97 back in 2019. The "Jesus Shoes" were reselling on StockX for thousands of dollars before they removed them from the site this morning. Of course, the "Jesus Shoes" didn't have the star power of Lil Nas X and his millions of fans to spread the news of the incredibly limited edition customs, so there wasn't near the level of awareness for those shoes.
As if the release hadn't already up-ended the sneaker world with its drama, Nike officially filed a lawsuit yesterday after the shoes sold out. In the filing, Nike asked the court to order MSCHF to "permanently stop" fulfilling orders for the "unauthorized" Lil Nas X Satan Shoes. Notably, the lawsuit mentions that social media users have threatened to boycott Nike over the controversial shoes. It does not list Lil Nas X as a defendant.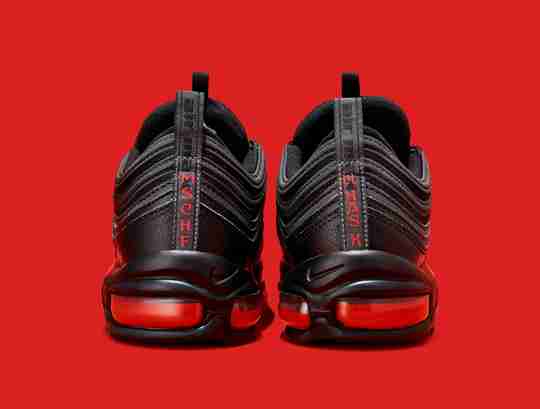 If Lil Nas X releasing the shoes was the hypothetical yelling of "FIRE!" in a crowded theater, Nike's lawsuit was the hypothetical of dousing the entire situation with gasoline. By this morning, any major news outlet that hadn't covered the story has done so. From sneaker outlets to mainstream media, the "Satan Shoes" are the most talked about controversy in recent years when it comes to sneakers that don't have anything to do with resellers. While Lil Nas X continues to engage with the haters and supporters on social media, we can only imagine that behind the screen of his phone his smirking with a devilish grin, watching the views, and money, pile up.

MORE OF OUR MOST POPULAR STORIES
Money Back Guarantee
If Sneaker Throne isn't for you, we'll gladly refund your product within 30 days of purchase, minus return shipping.
Fast Shipping
Orders typically ship within 2 business days. We use FedEx & UPS Home Delivery so you can track your order to the door.
Safe & Secure
We love our customers and are here to answer any questions or concerns you may have. All transactions obviously safe & secure.