Nike Basketball Is Ready To Take Back Their Throne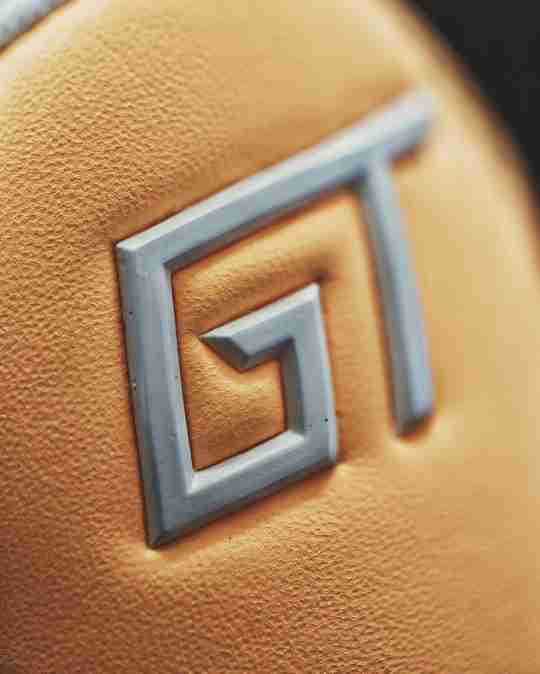 If you are into sneakers at all you've probably noticed that over the past few years performance shoes, and basketball specifically, has become less popular. Nike Basketball, who is undoubtedly the leader in the space, has lost some of its appeal as consumers chase more fashion-minded releases from Travis Scott and Virgil Abloh. Of course, there are still plenty of basketball shoes out there. Nike's signature models still make waves with some of the limited edition releases. Brands like adidas, Converse, New Balance, Li-Ning, 361, and others have invested more into basketball in recent years, taking some of the market from Nike. There's also the fact that Nike athletes have wanted to wear Kobe Protros, and Jordan Brand signed Luka Dončić and Zion Williamson, arguably the next two "faces of the NBA."
However, this week Nike is making a statement with the announcement of the Nike Basketball Greater Than Series, aka "GT" series, which all but claims the throne of basketball sneakers with a trio of new models packed with more performance than nearly everything on the market.
By looking at the ZoomX Vaporfly 4% from Nike Running, the basketball footwear team revisited the movements of players from up and down Nike's roster of athletes and product testers. The findings determined that three game-changing cushioning setups would need to used. For those that remember the Air Jordan 2011 or the Kobe 7 interchangeable systems, this feels like a much needed progression of those approaches to technology.
Ross Klein, Senior Creative Director for Men's Performance Sport at Nike, compares the scaling of the GT family of systems to the player rating scores in gaming.
"The game's currency is about quickness and space. How you use space on court can mark the difference between winning and losing," says Klein. "The Greater Than Series helps enable all players to create space in three ways: cutting quicker, running longer and jumping higher. Each silhouette in the range is designed to play at the highest level, but it's your choice which capability you want to create separation with."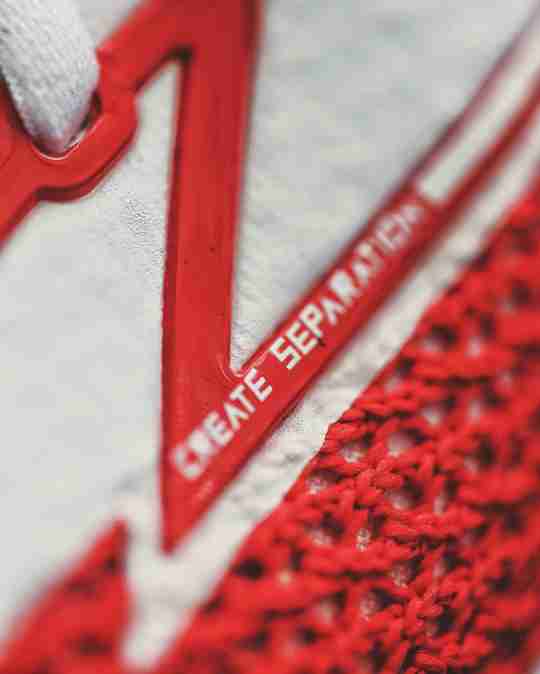 We'll have to wait and see if the Nike Basketball GT Series is truly "Greater Than" the rest of the basketball shoes on the market but it's hard to deny the excitement the potential these will bring to anyone who has set foot on a basketball court in recent years.
The Air Zoom GT Cut releases this month, the Air Zoom GT Run drops this summer, and the Air Zoom GT Jump will release later in the year. 
Check out the breakdown of each model below, as well as detailed photos of an unseen colorway of the GT Cut that releases this week in China.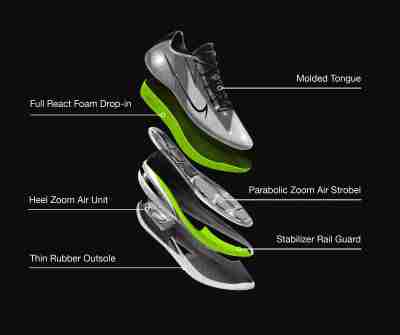 Air Zoom GT Cut
The curved Zoom Air Strobel geometry caters to a low-to-the-ground sensation, and is also designed to provide comfort and responsiveness.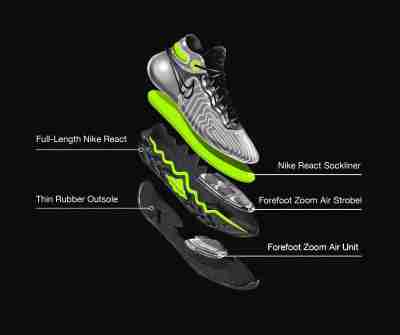 Air Zoom GT Run
The unique system includes a full-length Nike React sockliner, double-stacked Zoom Air in the forefoot and a full-length Nike React midsole.

DETAILED PHOTOS COURTESY OF VICTOR SUN
CHECK OUT SOME OF OUR MOST POPULAR STORIES
Money Back Guarantee
If Sneaker Throne isn't for you, we'll gladly refund your product within 30 days of purchase, minus return shipping.
Fast Shipping
Orders typically ship within 2 business days. We use FedEx & UPS Home Delivery so you can track your order to the door.
Safe & Secure
We love our customers and are here to answer any questions or concerns you may have. All transactions obviously safe & secure.