The Shark Dunks Are Circling Back For Second Helping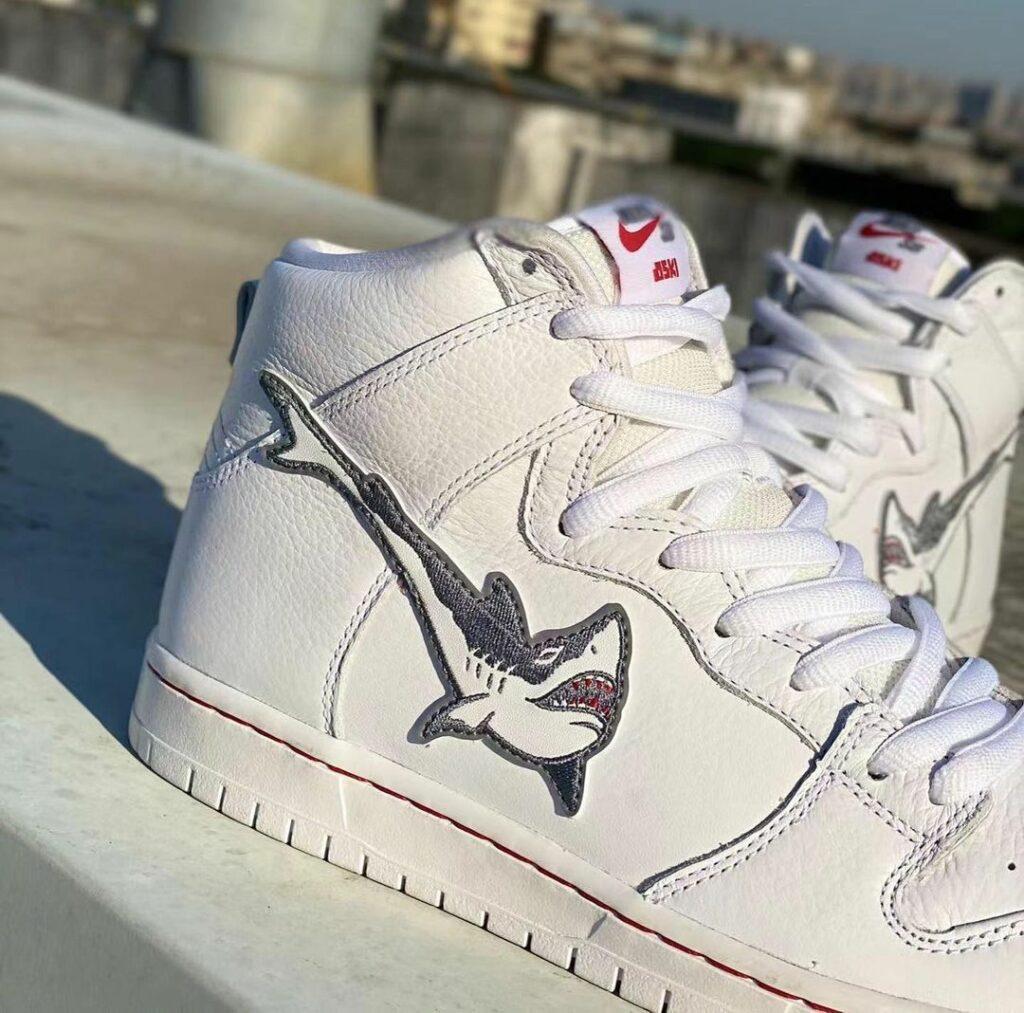 It's been almost two years since Nike SB gave team rider Oskar "Oski" Rozenberg-Hallberg his first Dunk and today, on his birthday, we find out that Oski is dropping a second version of his Shark Dunks in early 2022. Coming from Malmö, Sweden, Oski attended Byrggeriet High School, which is known as the "skateboarding high school," and he is one of the most exciting skaters int he world right now, as you can see in the clip below that Nike SB released for launch of his first Shark SB Dunks back in 2019. Since then, custom Dunks and Jordans have become even more popular. Although the Oski SBs aren't customs, with the shark replacing the traditional Swoosh, they are as close to customs as Nike has ever done. For the second coming, the Shark Dunks stick with a simple all white upper with shark logos, which will make them perfect for customizing.
Look for the Oski Nike SB Dunks to hit your local skate shop in early 2022.
Money Back Guarantee
If Sneaker Throne isn't for you, we'll gladly refund your product within 30 days of purchase, minus return shipping.
Fast Shipping
Orders typically ship within 2 business days. We use FedEx & UPS Home Delivery so you can track your order to the door.
Safe & Secure
We love our customers and are here to answer any questions or concerns you may have. All transactions obviously safe & secure.