Patta and Nike Are Back With A Wavy New Air Max Collab

When it comes to sneaker collaborations, there are some brands that are consistently successful and others that just aren't. Amsterdam's Patta is consistently one of the most respected and sought after collaborators, both for brands to work with, and for consumers to cop their kicks. More specifically, Patta has been responsible for some of the most popular Nike Air Max 1 collaborations of all time. A handful of the AM1 creations that Patta has created go for thousands of dollars on sites like StockX, which should say all you need to know about whether or not you should be trying to get your hands on their latest collaborations with Nike, "The Wave."
While most collabs are a simple recoloring of an existing model, Patta is following the likes of Off-White, Union, and other collaborators who have completely reworked the shapes of other silhouettes, Patta is giving an entirely new vibe to the Nike Air Max 1.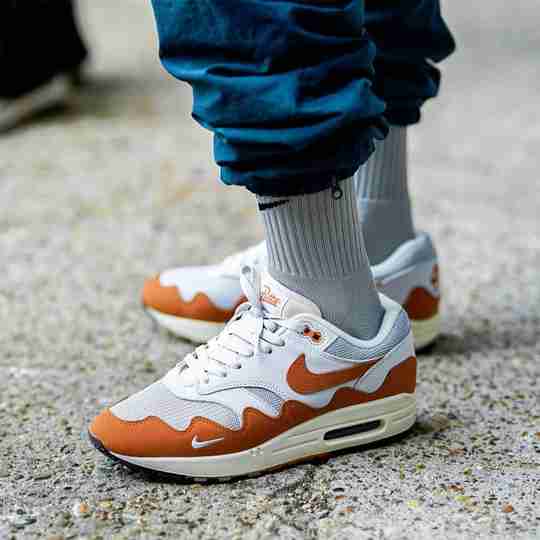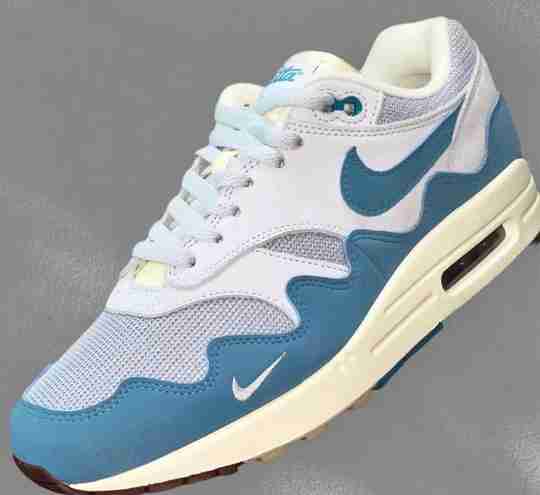 The traditional mudguard of the Air Max 1 is the primary color location for the most the iconic AM1 releases, but rather than just picking a color, Patta has reshaped the entire mudguard panel into a wave like finish. The concept has been labeled as "Noise," but Patta just released the first of its storyline with a short film to introduce the collaboration. Two versions of the Patta x Air Max 1 have been spotted thus far, one in a curry-like version, another in an aqua-like finish. Each uses a traditional Air Max 1 color blocking aside from the wavy design.
While the short film doesn't give us an official release date, it does let us know that this release is coming up soon. You can head to Patta's site now to sign up for the official release details. 
CHECK OUT SOME OF OUR MOST POPULAR STORIES
Money Back Guarantee
If Sneaker Throne isn't for you, we'll gladly refund your product within 30 days of purchase, minus return shipping.
Fast Shipping
Orders typically ship within 2 business days. We use FedEx & UPS Home Delivery so you can track your order to the door.
Safe & Secure
We love our customers and are here to answer any questions or concerns you may have. All transactions obviously safe & secure.