Sneak Peek: This Holiday's Cool Grey Jordan 11 Release

The Air Jordan 11 might not be the most anticipated release of the year for sneakerheads the way it was years ago, but there is no denying its popularity. The last time the Cool Grey colorway of the AJ11 released was way back in 2010. Coincidentally, I wrote about it for Eastbay back then and the buzz was unlike anything sneakers had ever seen before. Nowadays, the world of sneakers has dozens of hyped releases every week, so the Cool Greys have been overshadowed by other releases. That said, getting our first quality images of the year's holiday release (via fxxkvlogvi) is always an anticipated moment. 
Aside from pointing out the nubuck, patent leather, and icy outsole, words aren't really necessary for such an iconic sneaker. So, scroll through the photos and be prepared for the Cool Grey Jordan 11 to release on December 11th, 2021.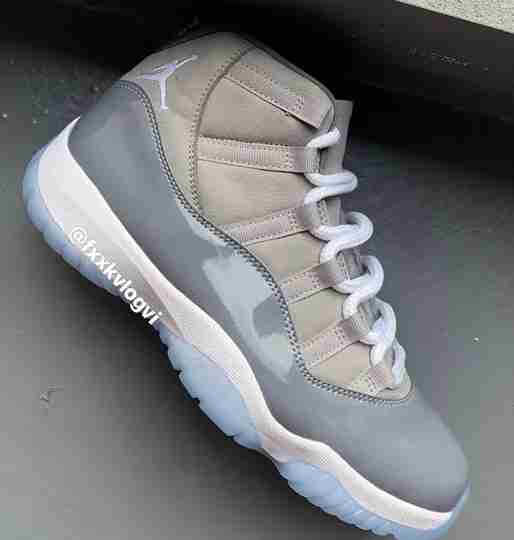 Money Back Guarantee
If Sneaker Throne isn't for you, we'll gladly refund your product within 30 days of purchase, minus return shipping.
Fast Shipping
Orders typically ship within 2 business days. We use FedEx & UPS Home Delivery so you can track your order to the door.
Safe & Secure
We love our customers and are here to answer any questions or concerns you may have. All transactions obviously safe & secure.