Is Zero Creativity The New Hype?

Is it just me or is every new sneaker release somehow wither way over the top and gaudy, or so simple that it's obviously just a blatant money grab? There is no real problem with either approach, other than the uninspired feeling that comes with both of them. On one hand, simple is always a good choice for a colorway. The Nike Air Force 1 is one of the best selling shoes of all time because of the popularity of its all white colorway. It's no doubt a classic and rightfully so. On the other, sneakers turn heads the way the sound of a Ferrari pulling up to your local coffee shop does. The over-the-top colorways and flashy finishes that continue to be applied to the Nike Dunk are no doubt conversation starters if that's what you're looking for. However, as simple and formulaic and loud and obnoxious become the two towering bookends of the sneaker world, the middle of the road, a place where you might find a touch of chaos balancing out the safe color choices wrapped together to tell a unique story seems to be almost nonexistent now.
According to SneakerJamz, Supreme's next collaboration with Nike on the iconic Air Force 1 will take inspiration from a New York City hip-hop staple, the Timberland 6-Inch Wheat boots.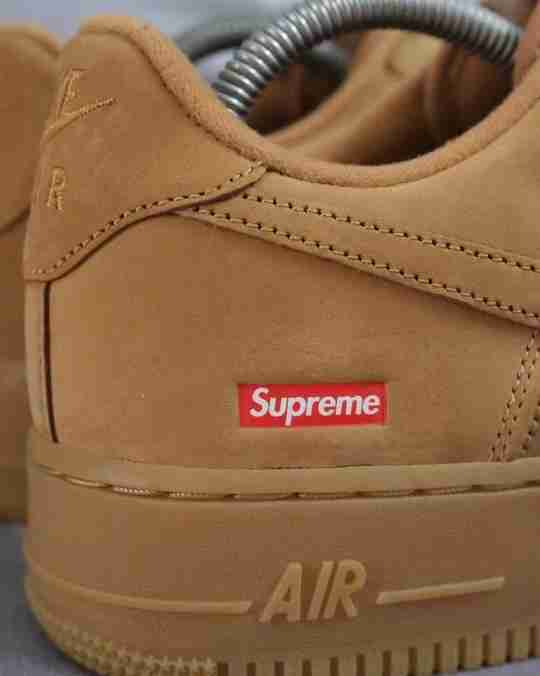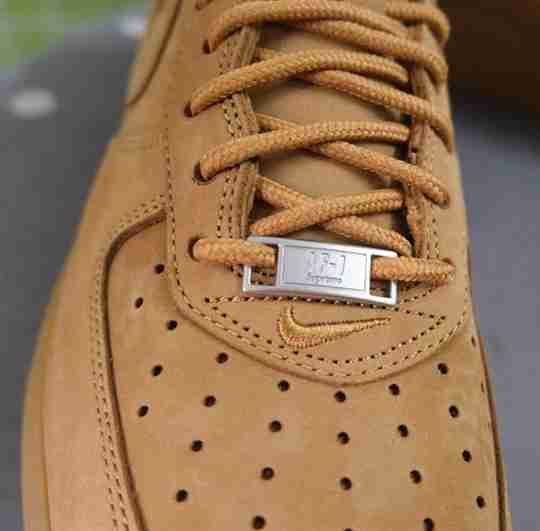 This is a perfect example of the blatant money grab, and yet, it's also completely expected of Supreme at this point. Wheat Timbs are as much a part of NYC as the rats in the subway, and I would even throw in the Nike Air Force 1 into that same pot of cultural influence. There's no denying the importance of all three things, or in the impact of Supreme's own influence both in New York City, and around the world. Yet somehow, the combination of the Air Force 1 and Wheat Timberlands, stamped with the branding of Supreme's box logo on the heel, leaves these feeling rather boring.

That said, by the time these actally release later this year, we'll all be locked into the Thursday drop, and the SNKRS drop, hoping for a little bit of luck to get a pair. After all, they're a combination of things many of us love and will make for dope photos alongside the other Supreme gear we've collected and that seems to have become the reason for the hype, regardless of the amount of creativity behind a sneaker release. The formula for hype is publicly known so there is no reason to risk messing it up. Call it laziness. Call it comfort. Whatever you call it, it's perfectly predictable and perfectly boring. 

CHECK OUT SOME OF OUR MOST POPULAR STORIES
Money Back Guarantee
If Sneaker Throne isn't for you, we'll gladly refund your product within 30 days of purchase, minus return shipping.
Fast Shipping
Orders typically ship within 2 business days. We use FedEx & UPS Home Delivery so you can track your order to the door.
Safe & Secure
We love our customers and are here to answer any questions or concerns you may have. All transactions obviously safe & secure.