The Jordan 4 "Thunder" Turns Red

One of the most sought-after Jordan releases from a decade ago is making a comeback, sort of. The Air Jordan 4 "Thunder" originally released in 2012 and featured yellow accents that aligned it with the "Lightning" Jordan 4 with the all yellow upper. Later this year, according to House of Heat, a new version dubbed "Red Thunder" will release. Like the original Thunder release, the Red Thunder will feature a primarily black upper made of nubuck. As the name suggests, red will replace the familiar yellow to create a colorway that could have easily been an OG release back in 1989. No release date is set, but expect this to drop alongside the Jordan releases we featured last week.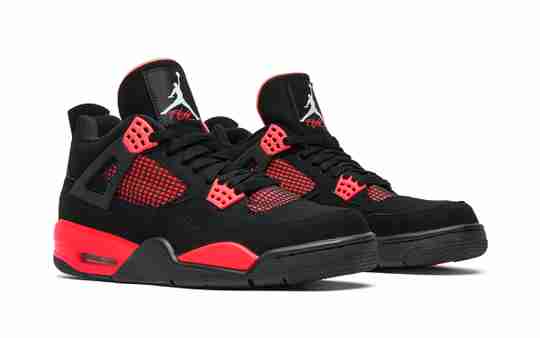 CHECK OUT SOME OF OUR MOST POPULAR STORIES
Money Back Guarantee
If Sneaker Throne isn't for you, we'll gladly refund your product within 30 days of purchase, minus return shipping.
Fast Shipping
Orders typically ship within 2 business days. We use FedEx & UPS Home Delivery so you can track your order to the door.
Safe & Secure
We love our customers and are here to answer any questions or concerns you may have. All transactions obviously safe & secure.