An Intro To Michael Jordan For A New Generation

In 2020, it would be challenging for you to find a single person on the planet that hasn't heard of Air Jordans. However, it's been 18 years since the man that made the sneakers legendary has been anything more than a meme, the topic of a gossip column, or a beer-pong phenomenon. That means there are plenty of people wearing Michael Jordan's shoes that never got to experience the greatness of MJ's on-court mysticism and while a meme might be a great way to go viral, there is much more to the story of Michael "Air" Jordan.
ESPN's The Last Dance was 10 part miniseries that premiered in April of 2020 that introduced new fans to Michael Jordan and the late-'90s Chicago Bulls dynasty and at the same time, invigorated the passion from his existing fan base in both good ways and bad. Some felt it was missing something, some thought it was perfect, and of course, Scottie Pippen felt attacked.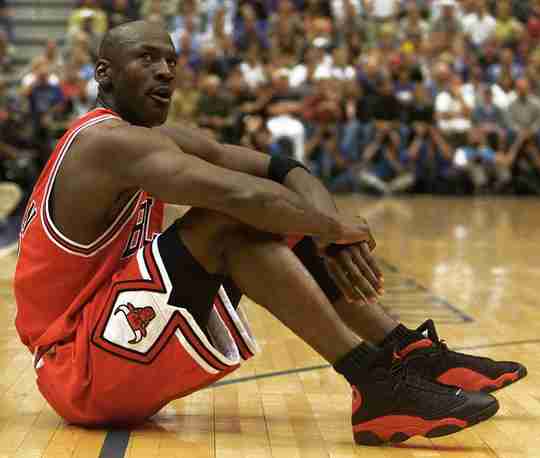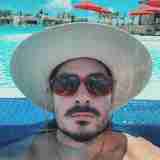 I grew up in Northern Illinois during this run. 7 years old during title one and 14 for ring six. It was pretty awesome to revisit so many classic moments and games from my childhood and get that feeling of cheating time travel. Ultimately though, I didn't feel like we got a bulk of new info for the serious fans and a lot of it felt like fluff to remind everyone just how great and different Jordan was. The lack of new info and constantly devaluing other important pieces , especially teammates, to the six rings kept it from being amazing for me. Solid effort, especially given the time challenges of moving this up. I'd be interested to see someone revisit this and give its deeper stories and alternative perspectives.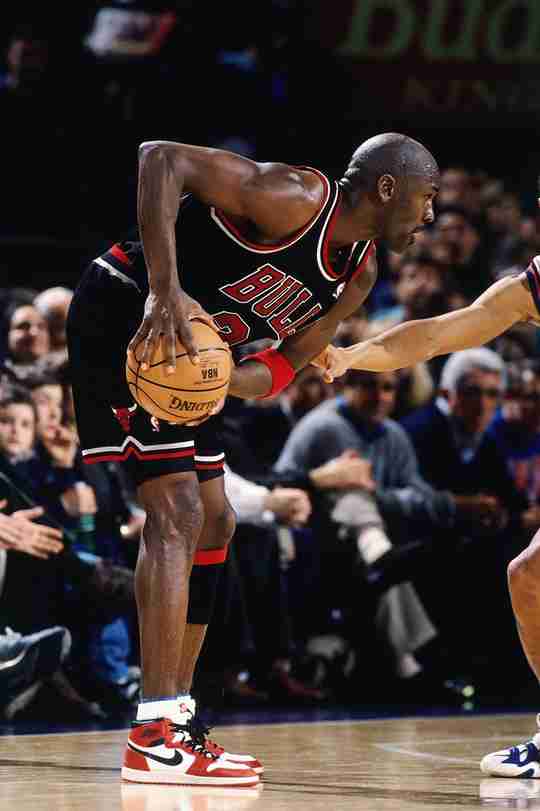 The Last Dance was originally scheduled to release during the summer of 2020 but as America (and much of the world) went into various forms of lockdown due to the Coronavirus, ESPN moved the release date of the documentary to April 19th. Two episodes per week were released for five straight weeks on ESPN, with Netflix releasing them internationally the following day, documenting the Second 3-Peat Chicago Bulls era from 1996-1998 with never-seen-before footage, interviews, and enough drama to set Twitter ablaze during the premiere of each episode.
For many of the fans watching, it was a reminder of the many things that made watching MJ great back in the day: unmatched competitive drive, a lack for pulling off the impossible shots, and the awareness of a performer that knows how to take advantage of being in the spotlight (like wearing his original Air Jordan 1s for his final game at Madison Square Garden in New York City). For others, it was the perfect introduction to those same characteristics of greatness that condensed years of history into a couple of hours of viewing each week.
For everyone, it was a welcomed escape from the chaos of a global pandemic, but there was even more to its impact than that.
The greatest modern piece of American mythology now belongs to the world. 

It reaffirmed the reason why we think Jordan is Superman, while allowing us to humanize him for the first time like he's Clark Kent.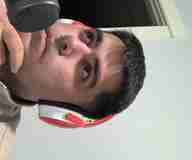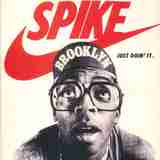 For me watching the Last Dance was probably a different experience than most...because I'm younger, and wasn't growing up watching this all unfold. It was really cool for me to kind of experience Mike's career in a sense, and not just highlights. It helped me really see why he is seen as The GOAT, and what kind of impact this "mythical" man's sneakers must have made in the sports world. It made me think how amazing it is that this man, who was the best athlete in the world, got paired with the Air Jordan 1, one of the best shoes in the world. ( and the shoe that got me into sneakers) The documentary in a whole was a little jumbled in my opinion, but I didn't care too much, because I was just happy to experience every part of it, and learn as much as I could.

The unexpected thing about The Last Dance was the boom it created in the sneaker business. Whether you look at numbers from traditional retail or resellers, affiliate marketers, or straight-up collectors, April saw a spike in interest for Air Jordans, game worn memorabilia, and nearly all the other related collectibles that we haven't seen in years. Whether that was new interest or nostalgia bringing people back is hard to say. 
Mixed feelings aside, The Last Dance spawned a new fan base taking an interest in MJ. Only time will tell what the future holds for the Air Jordans market, but one thing is for sure: The Last Dance won't truly be Michael Jordan's last dance. That will be up to those of us that continue to rock his sneakers and share our stories that inspire the next generations to display their sole.
For more on the sneakers from The Last Dance check out Sneaker History's feature on the First and Second 3-Peats of the Chicago Bulls.
CHECK OUT OUR MORE FROM OUR YEAR IN REVIEW
Money Back Guarantee
If Sneaker Throne isn't for you, we'll gladly refund your product within 30 days of purchase, minus return shipping.
Fast Shipping
Orders typically ship within 2 business days. We use FedEx & UPS Home Delivery so you can track your order to the door.
Safe & Secure
We love our customers and are here to answer any questions or concerns you may have. All transactions obviously safe & secure.