The Price of Kobes Just Went Up, At Least For Now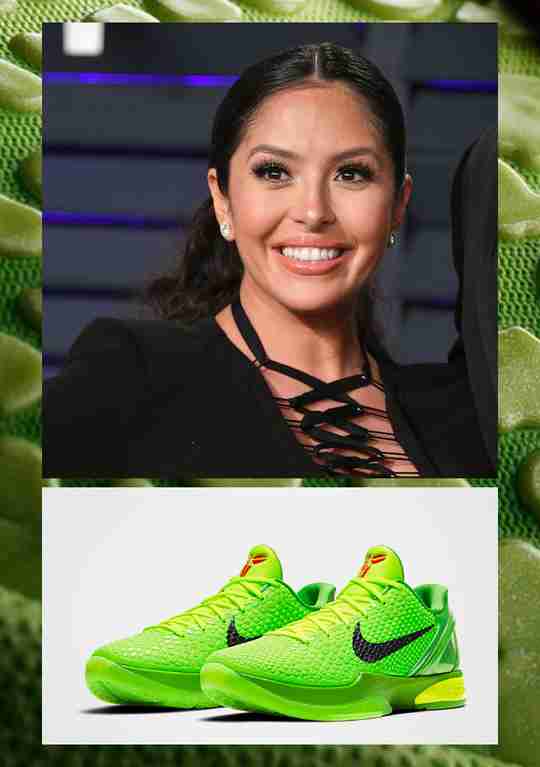 In some of the most shocking news you will ever hear in the world of sneakers, Nike and Kobe Bryant's estate have ended their partnership. Yep, as of April 13th, the contract between Nike and Kobe is expired with no immediate plans for renegotiating after the two sides could not come to an agreement. That means only a few Kobe releases, if any, will be released in the coming months. As of now, the last release will be the "Hall of Fame" Kobe 5 Protro that has been rumored to drop for his Hall of Fame induction in May. Needless to say, prices of Nike's Kobe shoes have already begun to skyrocket on the secondary market.
How Could This Have Even Happened?
Prior to Kobe passing away, he was exploring his options for footwear opportunities outside of Nike. It may sound crazy, but it's more common than you think. Athletes at Kobe's level have to always be thinking about their legacy and how much of an impact they can make. Keep in mind, Nike wasn't actually selling many Kobe shoes prior to his passing and it was clear for most sneaker enthusiasts his line with Nike was being produced in high quantities, but back then, the hype and resale market was pretty quiet, too. In fact, many of the Protro releases were initially pretty easy to get. Not selling as much is a double-edged sword because as the sales declined, it meant Kobe wasn't getting the marketing dollars of other signature athletes on the Nike roster.
When Kobe passed away, his fans went crazy for his shoes, jerseys, and anything else they could get to memorialize their fallen hero. The limited nature of Kobe's releases was instantly problematic. Fans couldn't get the shoes they wanted. Resellers gouged prices. Nike couldn't produce them fast enough. Then the pandemic hit. Not to mention, Kobe's contract with Nike was entering into its final year without much clarity as to its future.
With the Grinch release, Vanessa Bryant was actively sharing the shoes, the fans, the people she gifted pairs to, and then some. It was clear she was excited about the return of one of Kobe's most celebrated sneakers. 
Unfortunately for sneaker enthusiasts (and fans of Kobe), the shoes sold out instantly and left most people disappointed, sad, or just downright angry. Vanessa took to her Instagram to let fans know she was working with Nike to making things better.
Hi guys! I heard that fans are having a hard time buying Kobe's online. I reached out to Nike and I wanted to do something cool for fans to have a better opportunity to get some Kobe's. Unfortunately Covid shut those plans down. We came up with an idea and we're waiting for Covid [stay-at-home] orders to life. Stay tuned. ?? Happy Holidays.

Vanessa Bryant - Widow of Los Angeles Lakers legend, Kobe Bryant.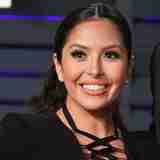 As presumably the decision-maker for Kobe Bryant's estate, Vanessa Bryant went to bat for the fans in hopes of creating more Kobes with Nike. On the 5th anniversary of Kobe's last game in the NBA, Nike released the "Grinch" Kobe 6 Protro through the SNKRS app. For most, the experience was just revisiting the emotions from the first release. What we didn't know at that time is that the same day marked the end of the contract between Kobe Bryant's estate and Nike.
While more shoes would be welcomed by most fans, Nike knows that limiting the number of shoes produced plays heavily into the marketing of their products. Not only did they not want to mass-produce Kobe's shoes, but they also don't want to offer a "lifetime" deal to Bryant, or now to his estate, like the ones LeBron James and Michael Jordan have. One reason is that Kobe seemed to be becoming less visible in sneakers due to his other entrepreneurial endeavors. Another rumor is that Nike didn't like the idea of giving a "lifetime" deal to someone who had such huge success in his early years with Nike's biggest competitor, adidas (for more on that, check out the Sneaker History Podcast).
Now you can see how the two sides landed so far apart and last night, Vanessa Bryant released a statement to ESPN offering some insight on the situation.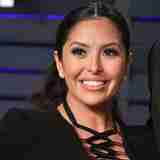 "Kobe's Nike contract expired on 4/13/21, Kobe and Nike have made some of the most beautiful basketball shoes of all time, worn and adored by fans and athletes in all sports across the globe. It seems fitting that more NBA players wear my husband's product than any other signature shoe."

Vanessa Bryant - Widow of Los Angeles Lakers legend, Kobe Bryant.
She continued, "My hope will always be to allow Kobe's fans to get and wear his products," Vanessa Bryant said. "I will continue to fight for that. Kobe's products sell out in seconds. That says everything. I was hoping to forge a lifelong partnership with Nike that reflects my husband's legacy. We will always do everything we can to honor Kobe and Gigi's legacies. That will never change."
Vanessa Bryant also confirmed to ESPN that the rights to both the "Mamba" logo and his signature are owned by the Kobe Bryant estate. The "Sheath" logo often featured on the tongue of Nike's Kobe shoes is mutually owned by both sides, according to an ESPN source.

What Does All Of This Mean For The Future Of Kobe's Sneakers?
As of now, it is assumed that there will be no more Kobe Bryant shoes or apparel produced by Nike. With the exception of products already in the pipeline, like the aforementioned Hall of Fame Kobe 6. However, with the Kobe estate owning the Mamba logo and the signature, there is the possibility that we see Vanessa Bryant and Kobe Bryant LLC, partnering with other brands to help create a new chapter in Kobe's legacy.
For Nike, we've seen countless examples of how they have re-released products attached to a particular player in retro form by simply removing the player's logos. Chris Webber's former signature shoe, the Air Max CW, is one that comes to mind. To be fair though, Nike and Kobe's relationship is much longer and more meaningful for both sides, than most athletes who no longer see their signature logo on retro product.
Nike also released a statement regarding the end of the partnership, "Kobe Bryant was an important part of Nike's deep connection to consumers. He pushed us and made everyone around him better. Though our contractual relationship has ended, he remains a deeply loved member of the Nike family."
In short, we won't know for sure what the future holds for Kobe Bryant's footwear legacy until it happens. Though it is a sad day for enthusiasts and fans of Kobe's Nikes, keep in mind that adidas has been re-releasing Kobe's signature adidas for years, even though their official partnership ended nearly 20 years ago. Hopefully, we'll see more Kobes in the future. Until then, throw your favorite pair in your Sneaker Throne, turn the lights on one more time for the Mamba, and yell, "Kobe!"
CHECK OUT SOME OF OUR MOST POPULAR STORIES
Money Back Guarantee
If Sneaker Throne isn't for you, we'll gladly refund your product within 30 days of purchase, minus return shipping.
Fast Shipping
Orders typically ship within 2 business days. We use FedEx & UPS Home Delivery so you can track your order to the door.
Safe & Secure
We love our customers and are here to answer any questions or concerns you may have. All transactions obviously safe & secure.