The Return Of A True OG - 2020 Sneaker Throne Year In Review

As each year passes, Nike re-releases classic sneakers in retro form. Normally, most retros fly under the radar of the mainstream consumer and despite the handful of sneakerheads that make the most noise about shoes Nike should retro, the reality is most retro product is not worth bringing back at all.
One major exception to that made its very first appearance since 1984 in early 2020. The Nike Air Ship was the very first sneaker that Michael Jordan laced up for the Chicago Bulls, and one of very few non-Air Jordan models MJ wore on the court. Nike (and Jordan Brand) released the Air Ship alongside an Air Jordan 1 colorway that only MJ himself had worn prior to the retro release in 2020.
While it might not be for everyone, the Air Ship is something that many sneaker historians have been pleading for, few to level of commitment that Marvin Barias has. As a long-time collector, Marvin's been trying to get Nike to re-release the shoe for years, through in person conversations, hashtags on social media, and even an official petition.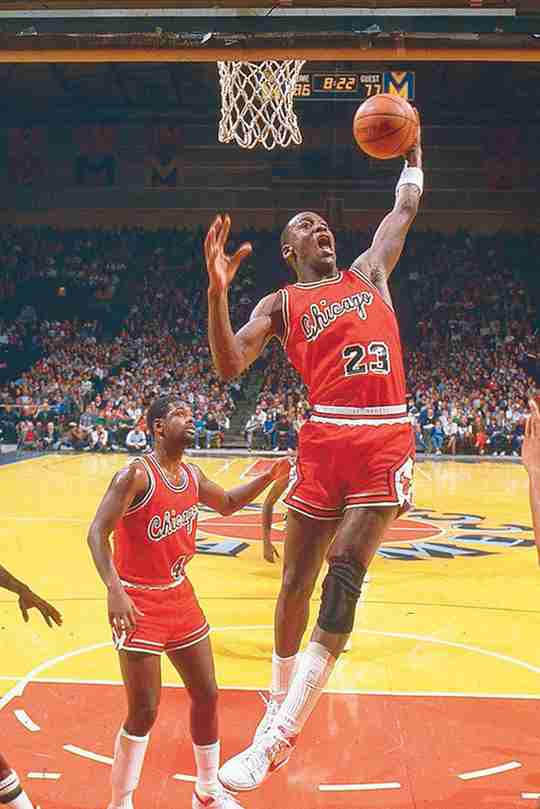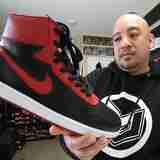 "The Air Ship retro was a dream come true. I never thought Jordan Brand would publicly acknowledge the shoe's very existence, let alone create a physical product to share with the world. No words could describe that sneaker moment for me."
Marvin Barias aka MJO23DAN - Air Jordan Historian
For the rest of the world, the Air Ship and the Air Jordan 1 "New Beginnings" colorway that Michael Jordan originally wore over 35 years ago became the must-have release of NBA All-Star Weekend in Chicago back in February. With very few packs made, not many were able to get their hands on these without paying resale prices but maybe that somehow keeps this legendary pair elusive and desirable for the next generation.
Although for years the story has been that the Air Jordan 1 was "banned" by the NBA, it was actually the Nike Air Ship in the black and red colorway, a colorway that released in August of 2020 in even more limited numbers. We'll get into that story another time but for now, you can learn more about the Air Ship on the Sneaker History Podcast Episode 79.
CHECK OUT OUR MORE FROM OUR YEAR IN REVIEW
Money Back Guarantee
If Sneaker Throne isn't for you, we'll gladly refund your product within 30 days of purchase, minus return shipping.
Fast Shipping
Orders typically ship within 2 business days. We use FedEx & UPS Home Delivery so you can track your order to the door.
Safe & Secure
We love our customers and are here to answer any questions or concerns you may have. All transactions obviously safe & secure.