Travis Scott's Latest Air Jordan Collab Has Arrived

It's that time again. A new Travis Scott x Air Jordan collaboration is set to drop next week. The "British Khaki" Travis Scott x Air Jordan 6 offers a new take on Cactus Jack's version of the iconic Air Jordan 6. While the Cactus Jack version of the Air Jordan 6 first released in 2019, the original Air Jordan 6 released in 1991 and celebrates its 30th anniversary this year.
Michael Jordan's legacy might still be holding on to fans with nostalgia but Travis Scott's limitless energy is starting to write the next chapter for the future of Jordan Brand. With each of his previous collaborations with Jordan, the resale market has gone crazy for Travis Scott collabs. The "Olive" Air Jordan 6 still sells for well-over twice the original retail price and it's easily the most "affordable" Cactus Jack collab on the secondary market. Not to mention, we've already seen his next release for later this year.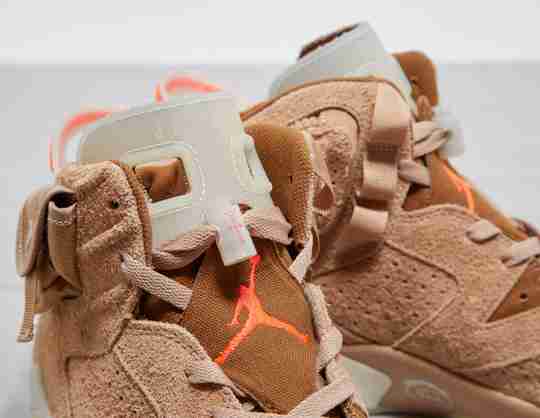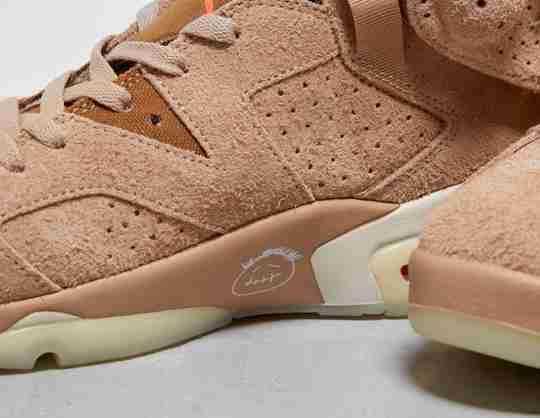 Many of the details for Travis Scott's latest creation mimic the previous release of his Air Jordan 6. The stash pocket added to the ankle gives a militaristic feel. Travis Scott's branding can be found on the inner midsole and on the lace locks. The "British Khaki" color is applied to the entire upper with the rubberized tongue and heel pull tabs contrast with a semi-translucent white finish. The most interesting detail, however, is the rough suede used for the upper, which is a stark contrast from the smooth nubuck that normally lands on the Air Jordan 6.
These official photos come from Bandon1am and the release date is being reported by some as April 29th, while others are saying April 30th. Either way, be ready if you're hoping to grab these for retail.
CHECK OUT SOME OF OUR MOST POPULAR STORIES
Money Back Guarantee
If Sneaker Throne isn't for you, we'll gladly refund your product within 30 days of purchase, minus return shipping.
Fast Shipping
Orders typically ship within 2 business days. We use FedEx & UPS Home Delivery so you can track your order to the door.
Safe & Secure
We love our customers and are here to answer any questions or concerns you may have. All transactions obviously safe & secure.