Vans Is Celebrating 30 Years Of The Half Cab With A Year Of New Drops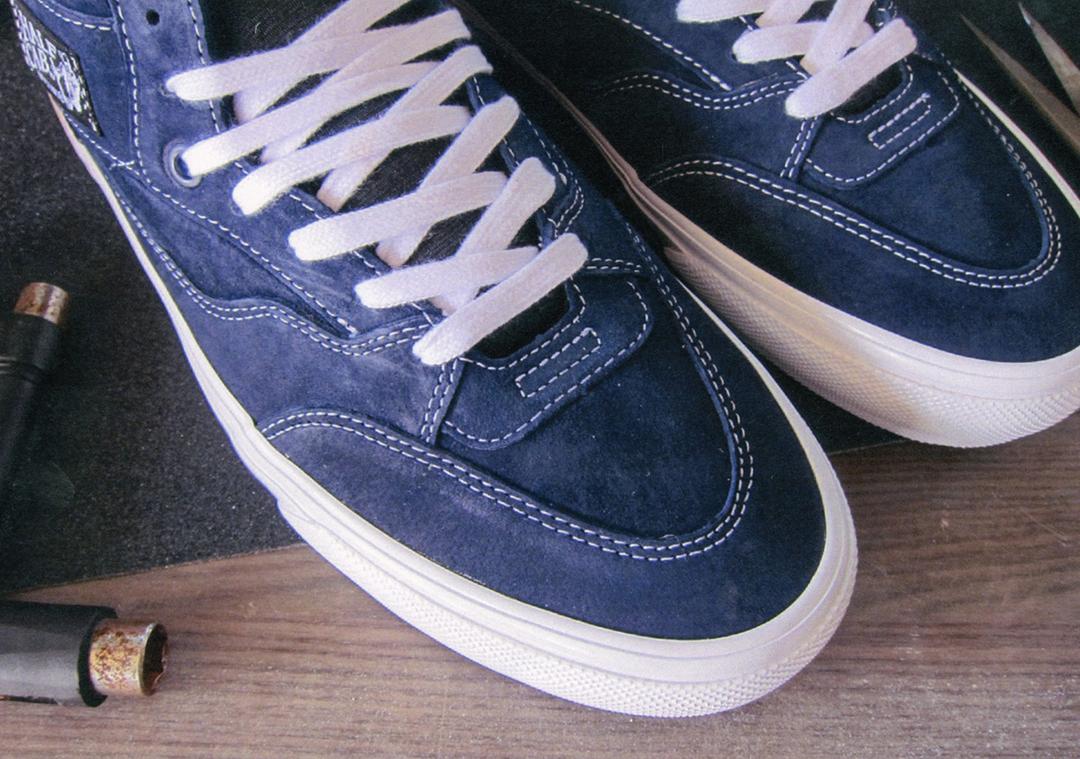 One of the first skate crews to reach mainstream popularity was the Bones Brigade. With skaters like Steve Caballero, Tony Hawk, Rodney Mullen, Lance Mountain, Mike McGill, Tommy Guerrero, it's no surprise that the skate team started by Stacy Peralta seemed to fill the magazines during the 1980s. Even more relevant, these guys famously skated the streets of San Francisco in OG Jordan 1s, and also wore them in one of the most important skate photos of all time. Though each of the Bones Brigade members has gone on to find great success, this year will be a celebration for Steve Cabllero and his Vans Half Cab.
The Vans Half Cab has been touted as the greatest skate shoe of all time but many, but its roots are one of the most unique stories in sneakers. The Vans Caballero first released in 1989 but Steve decided the cut was not to his liking. One day, Steve Caballero cut the ankles down, duct taped the open seam so he'd have some more flexibility, and the Half Cab was born. Vans has basically been making the Half Cab ever since. The way it came about was so organic that Vans even celebrated the story with a super rare duct taped version a decade ago. This year, however, a premium remake of the Half Cab is the first of many releases celebrating Steve Caballero's signature skate shoe and its 30th anniversary.
Two colorways are available on Vans.com with many more to come.
CHECK OUT OUR MOST POPULAR CONTENT
Money Back Guarantee
If Sneaker Throne isn't for you, we'll gladly refund your product within 30 days of purchase, minus return shipping.
Fast Shipping
Orders typically ship within 2 business days. We use FedEx & UPS Home Delivery so you can track your order to the door.
Safe & Secure
We love our customers and are here to answer any questions or concerns you may have. All transactions obviously safe & secure.