What Happened To The Kawhi Hype?

It's been just over two years since Kawhi Leonard knocked down one of the most amazing buzzer-beaters the NBA has ever seen. Kawhi's jumper bounced on the rim four times before dropping in to carry the Raptors past the 76ers and into the Eastern Conference Finals, and eventually to Toronto's first-ever NBA championship. The shot was so epic, and the hype around Kawhi Leonard was so high at that moment, it seemed like Kawhi and New Balance were going to change the direction of basketball shoes. If nothing else, it seemed that maybe they were going to bring some of that on-court energy into the New Balance lifestyle side of things.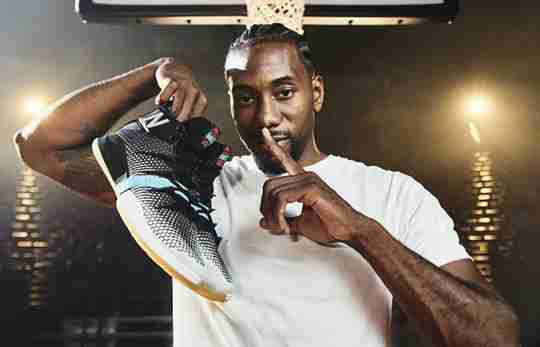 To quickly capitalize on the moment, New Balance released a handful of Raptors-inspired colorways of New Balance 990v5 and the New Balance 997. At the time of their release, both silhouettes were going for 3-4 times the original retail price. It was by far the most attention New Balance had gotten from the sneaker game, especially for their newly formed basketball category. Then at the peak of his popularity, Kawhi Leonard announced he would be returning to his southern California roots and joining the Los Angeles Clippers. It seemed like the perfect storm was about to be given all new life.
A year later, in the summer of 2020, New Balance was still riding the wave and dropped the Four Bounces Pack that included not one shoe celebrating Kawhi's game-winner from May of 2019, but four shoes! While the pandemic threw nearly everything off track, outlets like GQ were saying that Kawhi Leonard was "quietly wearing some of the hottest shoes in the NBA bubble. Somehow New Balance and Kawhi were balancing the lifestyle releases with the on-court basketball releases with drops like the Sunset Pack, Black History Month Pack, and Seismic Moment Pack. They even had a multi-shoe release in partnership with Jolly Ranchers candy. Though at this point, the secondary market had cooled off for Kawhi and New Balance. By the end of 20, the secondary market platform, StockX, had stopped adding Kawhi's New Balance releases to their site. Whether they're intentionally trying to drive down prices, or just don't care about Kawhi's New Balance shoes anymore is unknown, but it speaks volumes that one of the biggest platforms for the sneaker resale market doesn't even add the shoes to their site.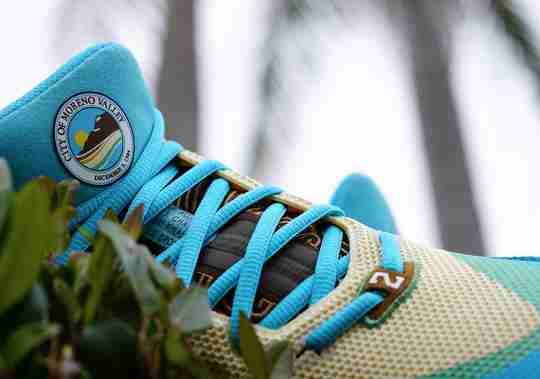 As someone who has written about Kawhi Leonard for over 10 years, I expected so much more from Kawhi Leonard's move to the Los Angeles Clippers. Yet, somehow, the buzz around Kawhi and his New Balance seems to have all but disappeared. The Clippers finished third in the Western Conference this year, well above their hometown rivals, LeBron James and the Los Angeles Lakers. When it comes to Los Angeles, it seems they have the bragging rights at the moment. If not, they're at least in a better position than they have been. That means New Balance and Kawhi have a chance to reinvigorate their fanbase, right? 

Next week New Balance and Kawhi will release a new version of the Kawhi inspired by Leonard's hometown of Moreno Valley in the midst of this year's Clippers playoff run. The shoe features colors inspired by the city's crest and even features a shrunken version of it on the tongue. While Moreno Valley is an hour or more drive from downtown Los Angeles, and LA folks will tell you it's "not LA," it still seems like the perfect combination of storytelling and timing for New Balance and Kawhi to get back to the energy they once had. Without them being hyped by the resale platforms is it even possible? Actually, it seems like it's right on target with the "boring," "dad shoe," approach that had Hypebeast proclaiming that New Balance won 2020.
The New Balance Kawhi "Moreno Valley" drops on June 1st at New Balance retailers.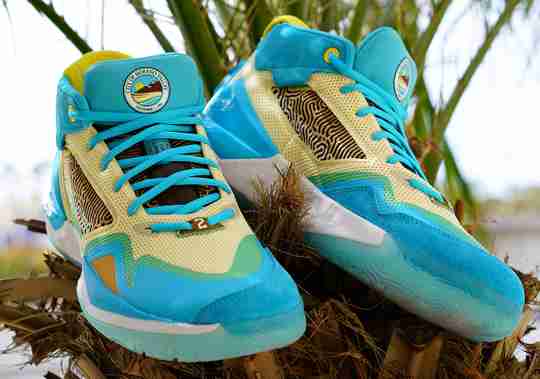 CHECK OUT SOME OF OUR MOST POPULAR STORIES
Money Back Guarantee
If Sneaker Throne isn't for you, we'll gladly refund your product within 30 days of purchase, minus return shipping.
Fast Shipping
Orders typically ship within 2 business days. We use FedEx & UPS Home Delivery so you can track your order to the door.
Safe & Secure
We love our customers and are here to answer any questions or concerns you may have. All transactions obviously safe & secure.