These Nike Dunk Collab Hardly Even Looks Like A Dunk At All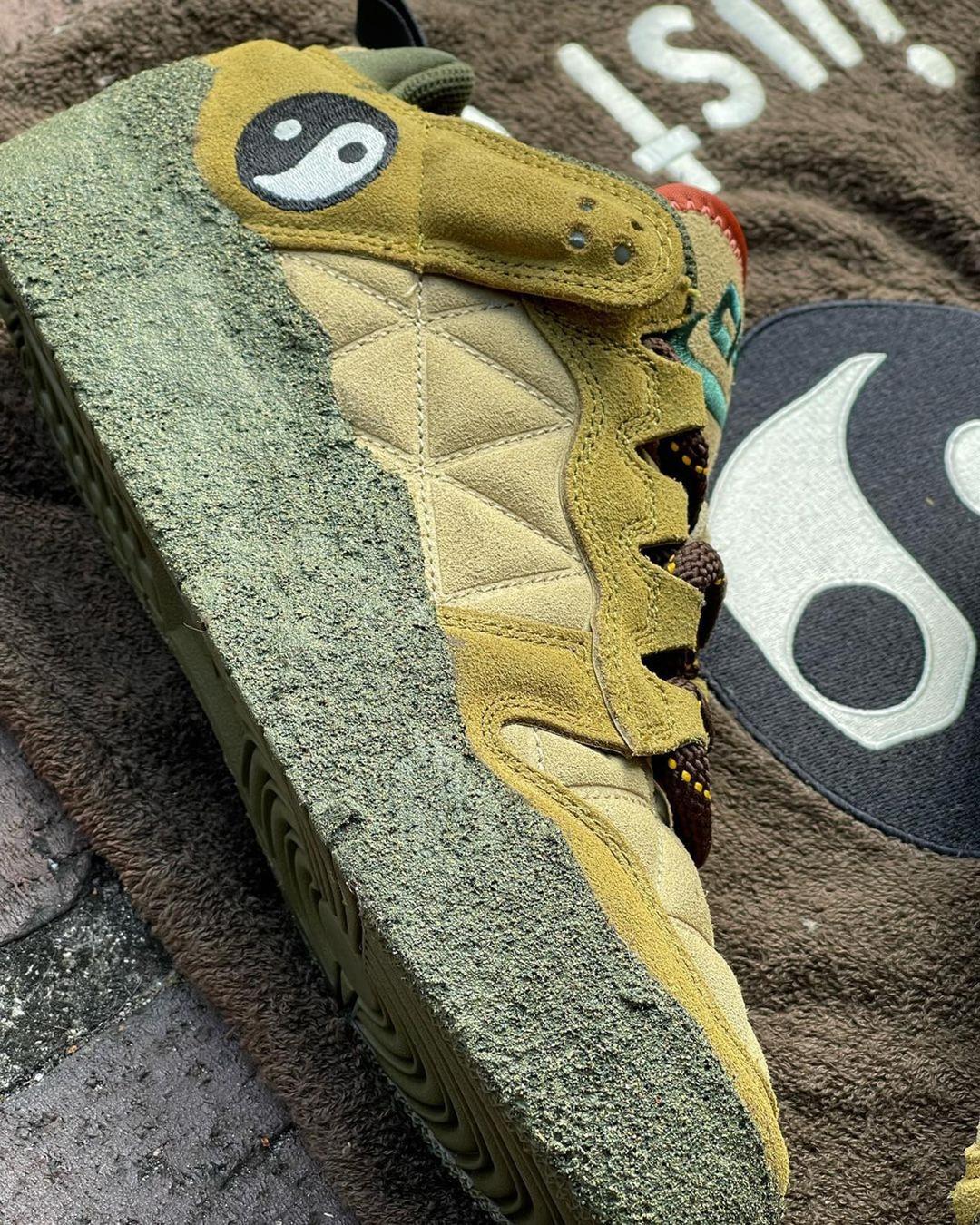 Ever since Virgil Abloh introduced "The Ten" as his first collaboration with Nike, the Swoosh has given more creative control to their collaborative partners. Not only is it a testament to Virgil's ability to push the limits of what is possible in terms of creativity, it's also a reminder of how impactful his work was for the people that follow in his footsteps. 
For years, Nike had been known in the industry for not budging on certain elements of their brand when it came to collaborations. Rightfully so in fact, because Nike's brand is undeniably one of the most recognizable on the planet. All of that changed in a major way with the first Off-White collabs back in 2017 and today we are seeing another example of Nike loosening the reigns on their collaborator's creative freedom.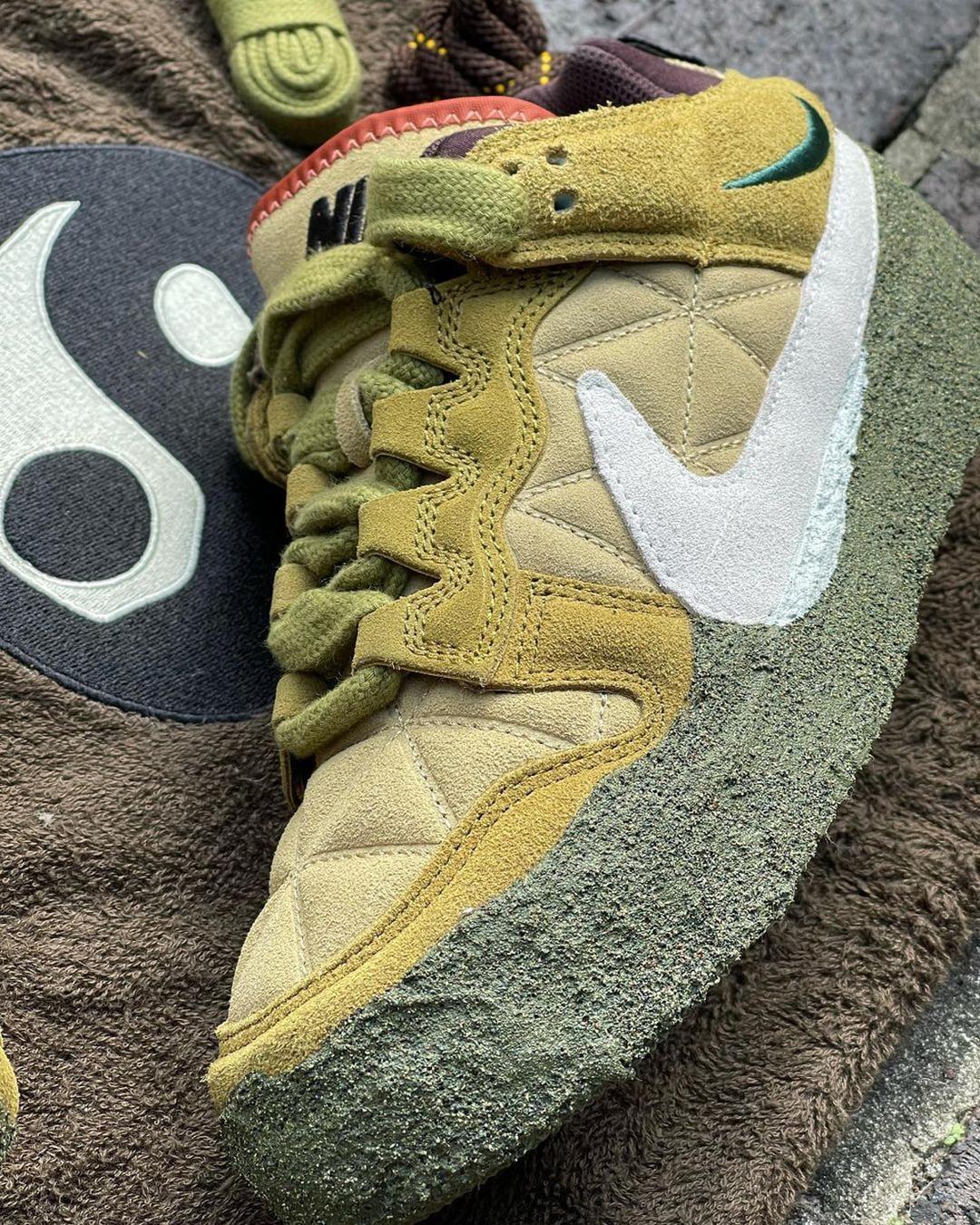 Undercover, Sacai, Acronym, Ambush, Riccardo Tisci, and others have all benefited from this new relaxed approach to tradition. Even other brands like New Balance are going further with their collabs. For 2022, it looks like Cactus Plant Flea Market is taking things to a new level with their latest partnership with Nike. 
Cactus Plant Flea Market, or CPFM for short, first teamed up with Nike for a wild take on the Nike Air VaporMax back in 2019 that pushed the envelope with a tubular Swoosh that looked more like a bad knock-off than an authentic Nike release. Although that release was specifically in women's sizes, it was by all measures, incredibly successful. Prices today creep above $1,000 at times, which means the design was far from just another fad. People really liked the shoe. CPFM's next release with Nike will push the envelope even further with one of the most iconic silhouettes to ever be created.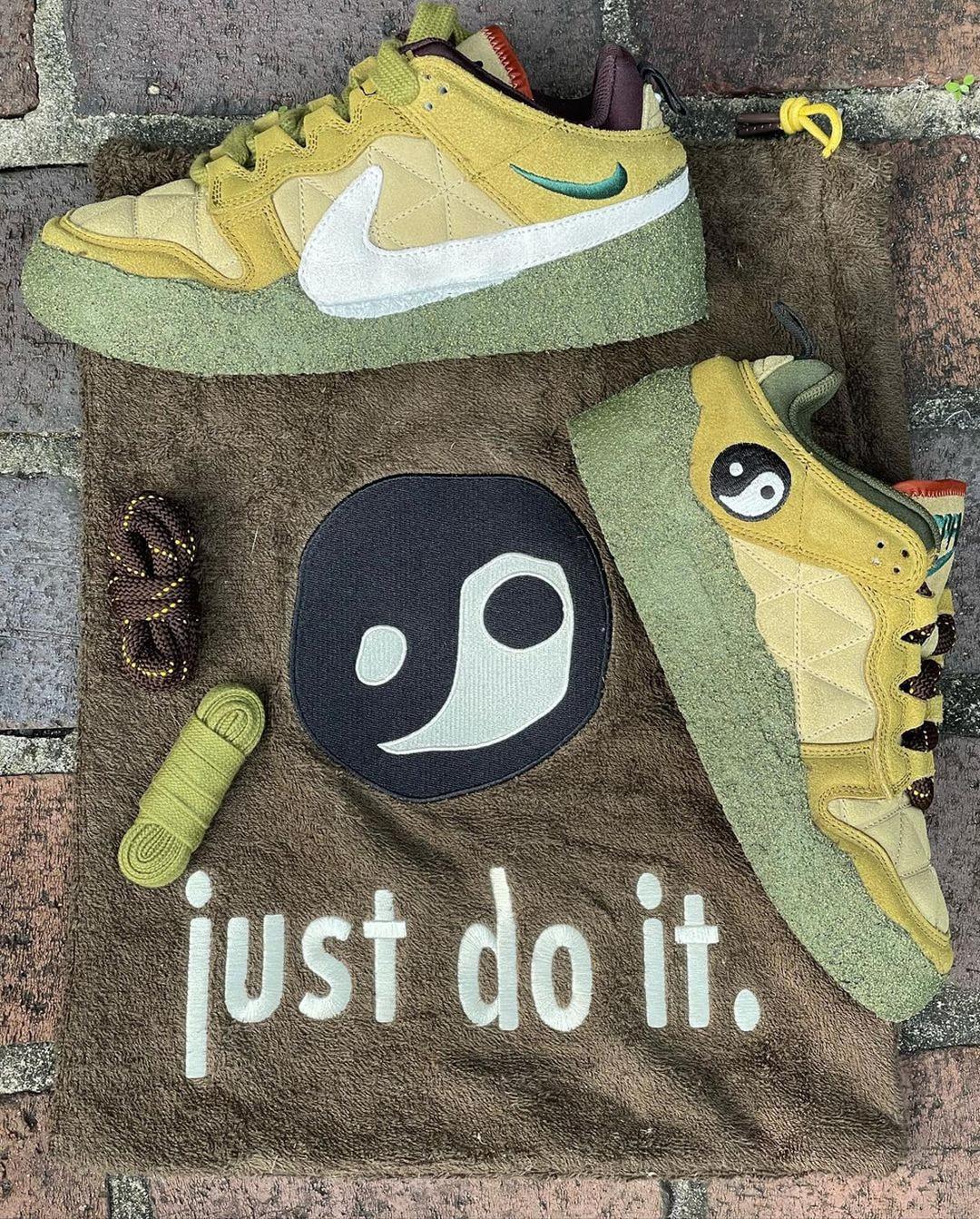 The CPFM x Nike Dunk will undoubtedly be one of the most talked about designs for the year, regardless of whatever else comes out. These detailed photos from Teddy Sole are the first we are seeing of the design, so keep in mind the details, inspiration, and potential release date are subject to change.
First off, the midsole of this "Dunk" looks as if it was dipped in mud. Looking at the insoles, which feature a topographic heat map, this will no doubt be a part of the story to come. For now, the hues of green, brown and tan give off a desert vibe, or potentially a more catastrophic natural event like a volcano. Details like the quilted upper, reversed Swoosh on the ankle, and yin yang logo embroidered on the side would make this an impressive release. However, CPFM founder Cynthia Lu takes things even further with an oversized Swoosh, exaggerated tongue design, and more.
No release has been announced but look for these to land in the coming weeks.
Money Back Guarantee
If Sneaker Throne isn't for you, we'll gladly refund your product within 30 days of purchase, minus return shipping.
Fast Shipping
Orders typically ship within 2 business days. We use FedEx & UPS Home Delivery so you can track your order to the door.
Safe & Secure
We love our customers and are here to answer any questions or concerns you may have. All transactions obviously safe & secure.