What an Air Jordan-Inspired $1.5 Million Supercar Looks Like

The connection between luxury and sneakers has just been leveled up by Titolo. The Swiss-based sneaker retailer is no stranger to taking things to the next level but they might have outdone themselves this time around.
For the release of the Air Jordan 4 Retro in the "University Blue" colorway that drop on the 28th of April, Titolo has reworked a Pagani Huayra with the colors and details of the release.
With a base price that starts at $1.5 million, the Pagani Huayra is the latest creation from the Italian supercar manufacturer. Yes, that's a base price and as you add options it gets even more expensive. Pagani's luxury supercars are no strangers to collaborations. In 2019, they partnered with Hermés to build a one-of-a-kind Huayra for YouTube entrepreneur, Manny Khoshbin.
This version of the Pagani Huarya has been wrapped in the light blue hue that most sneakerheads will associate with Michael Jordan's alma mater, the University of North Carolina. The effect of the wrap even emulates the premium suede of the Air Jordan 4, something that has been a talking point amongst sneaker enthusiasts since the shoe first appeared months back.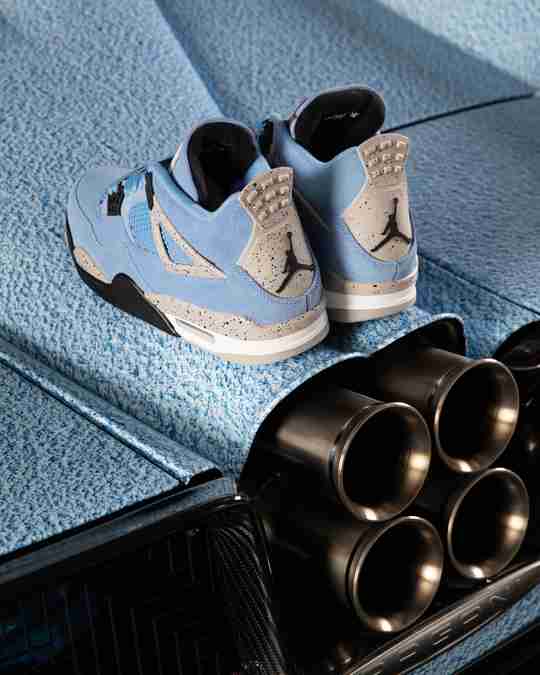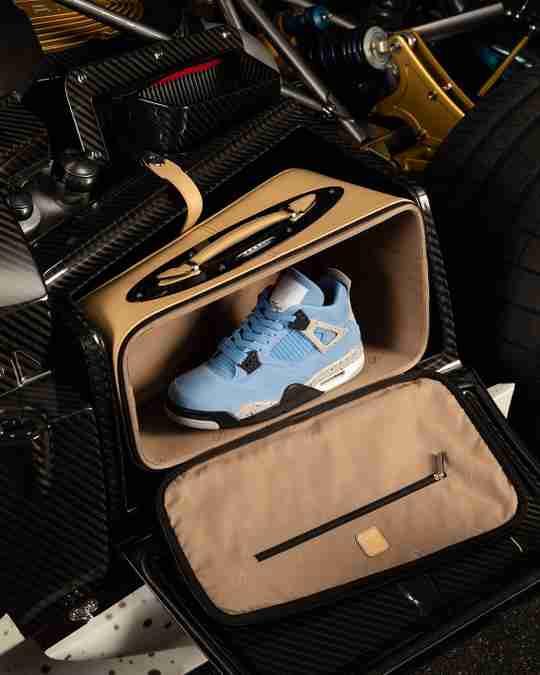 Taking things a step further, the cement grey, complete with "splatter" can be found on the doors in the shape of the winglets from the Air Jordan 4. The sideskirts and lower ducts that lead to engine bay and allow air to flow through keeping the engine cooler, have also received the same treatment. The customizations were completed by Kessel Auto, who are known for their previous work with luxury supercars. The final touch on this collaborative project comes in the form of the Titolo license plate that acts as a final stamp of approval on this Pagani Huayra.
The Throne-Worthy "University Blue" Air Jordan 4 is set to release on April 28th.
Money Back Guarantee
If Sneaker Throne isn't for you, we'll gladly refund your product within 30 days of purchase, minus return shipping.
Fast Shipping
Orders typically ship within 2 business days. We use FedEx & UPS Home Delivery so you can track your order to the door.
Safe & Secure
We love our customers and are here to answer any questions or concerns you may have. All transactions obviously safe & secure.