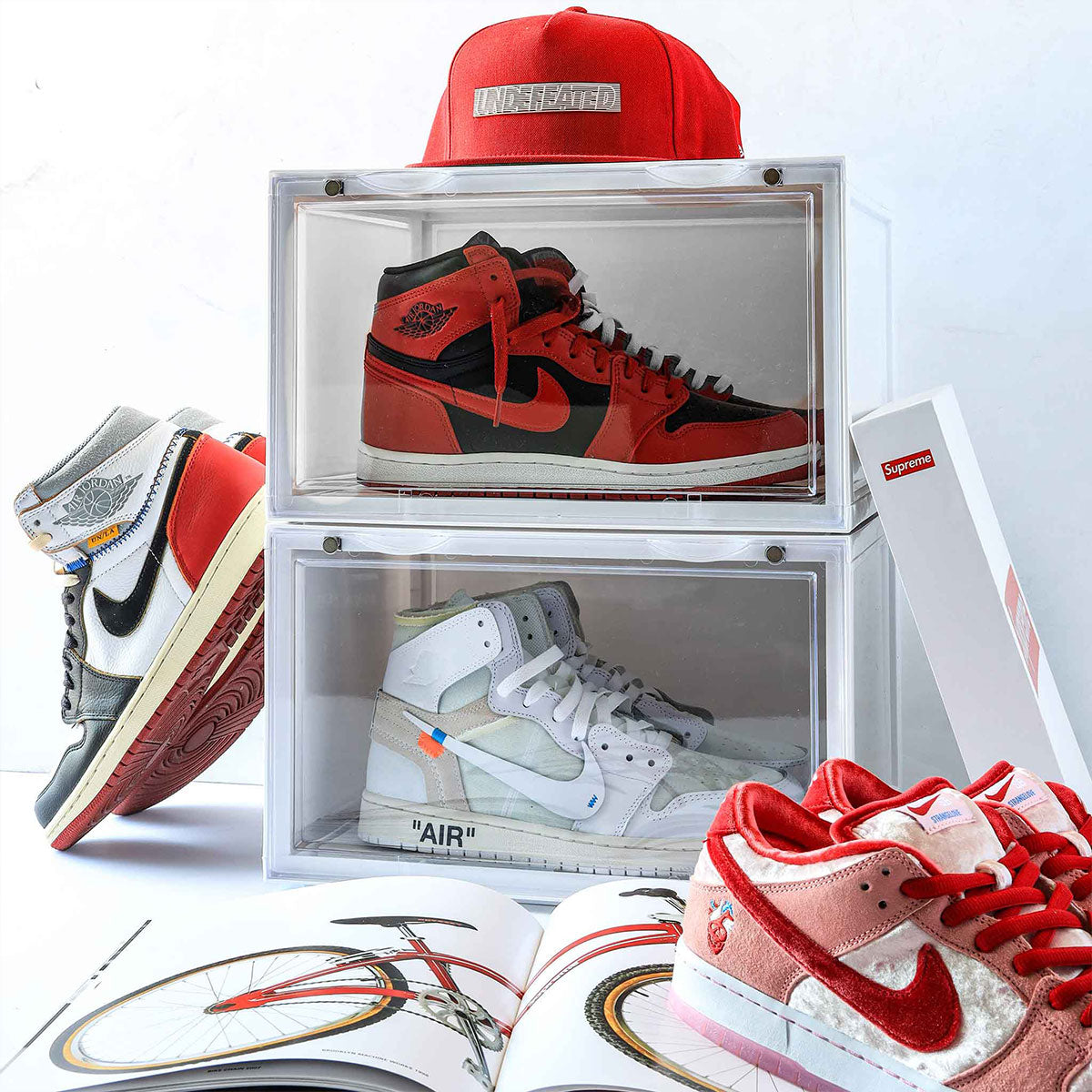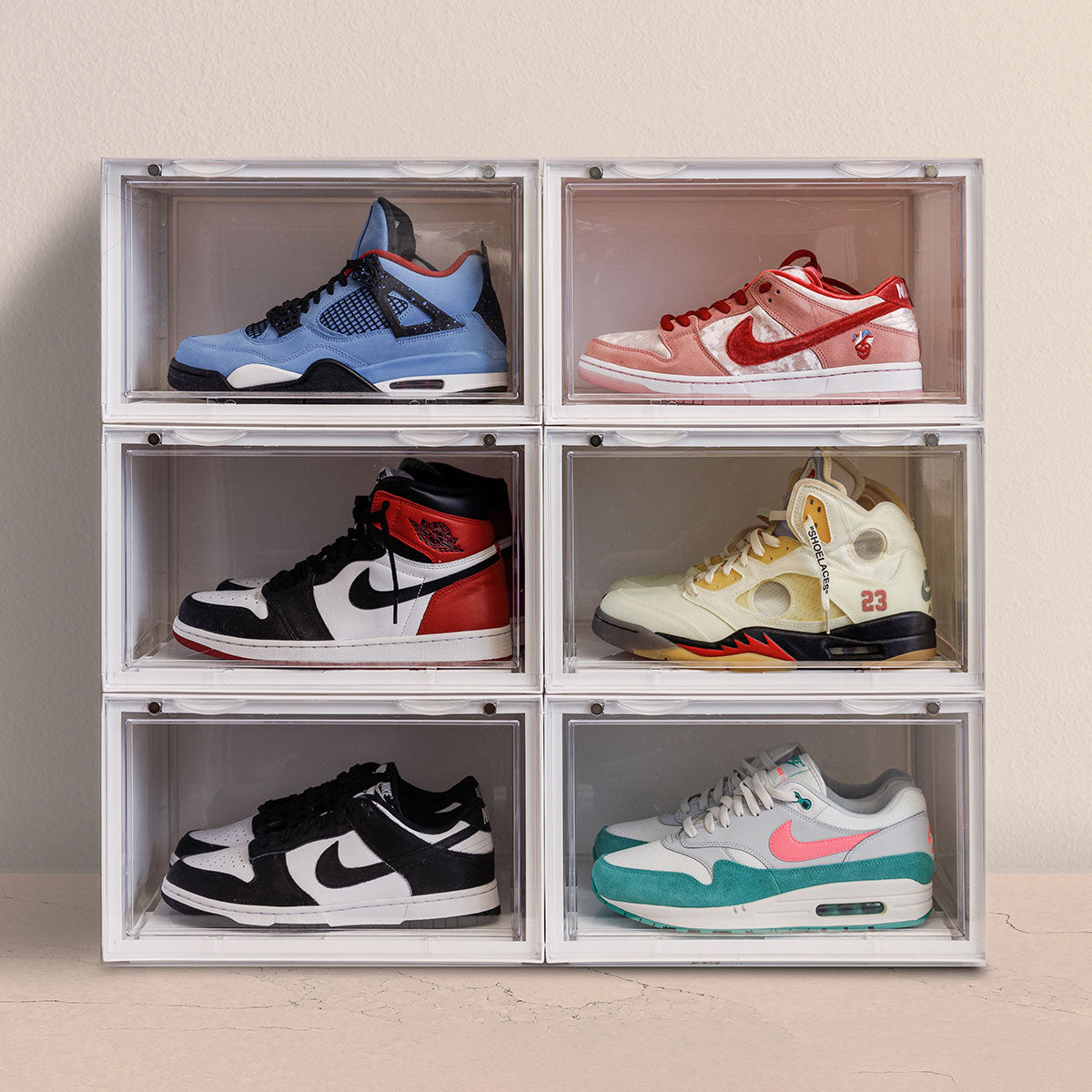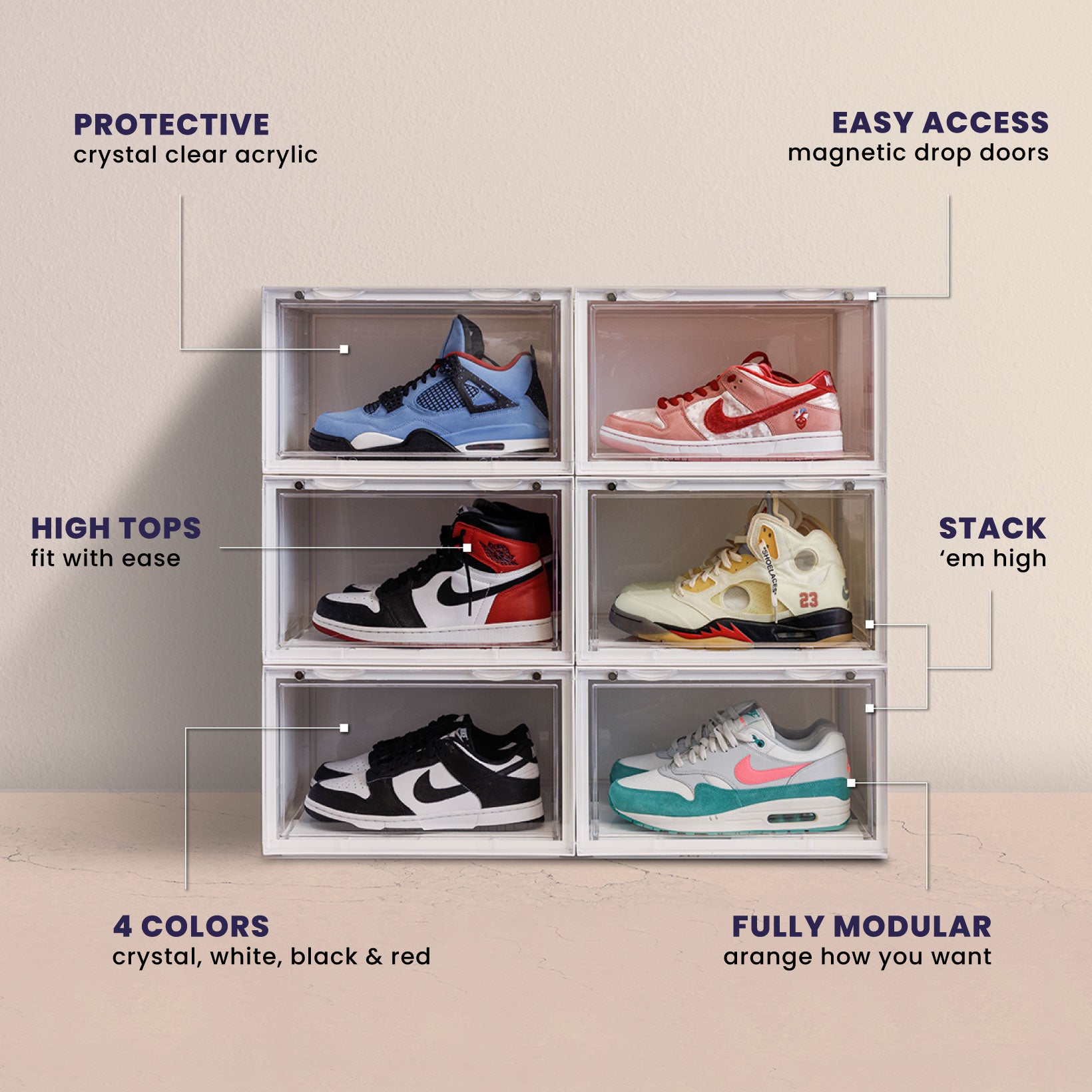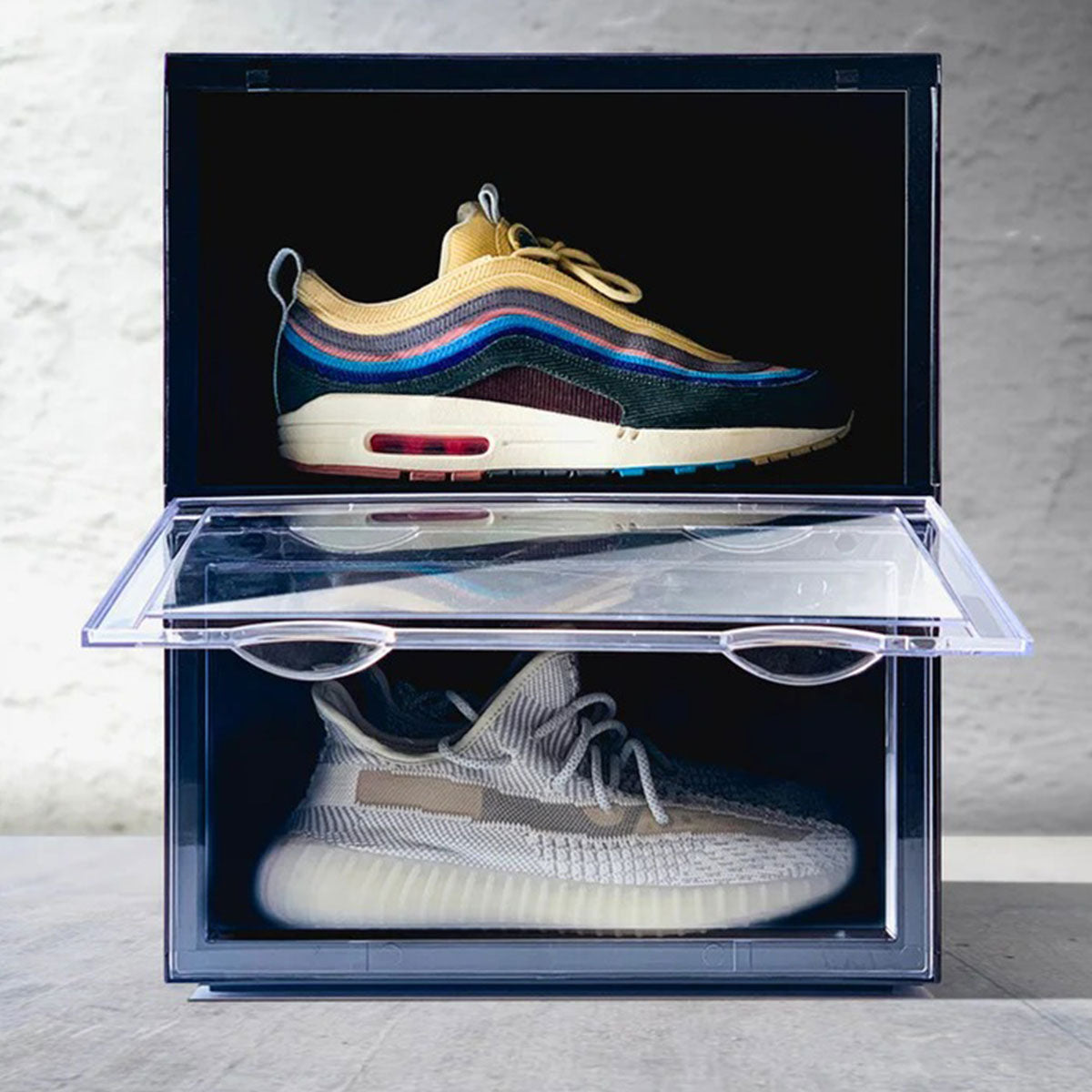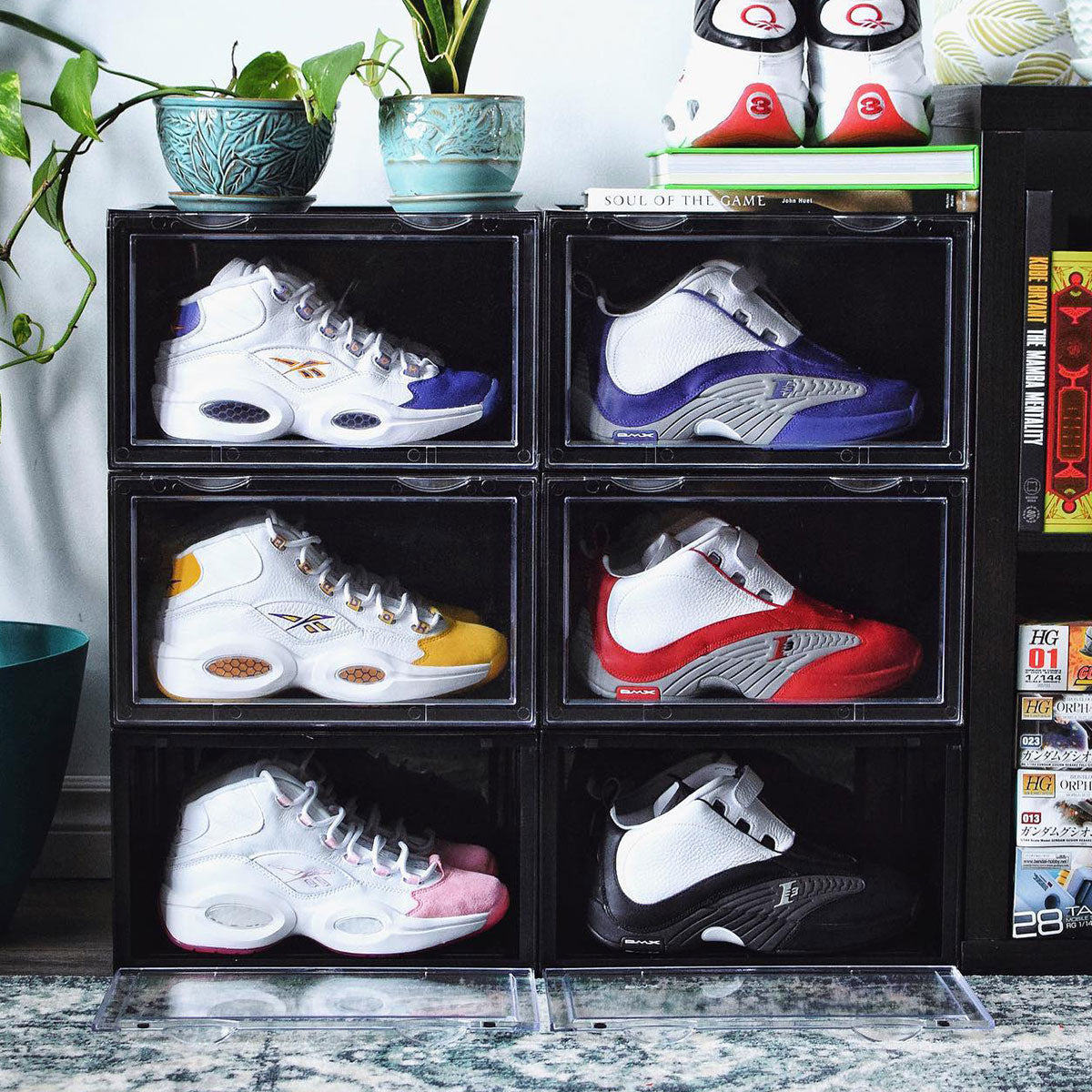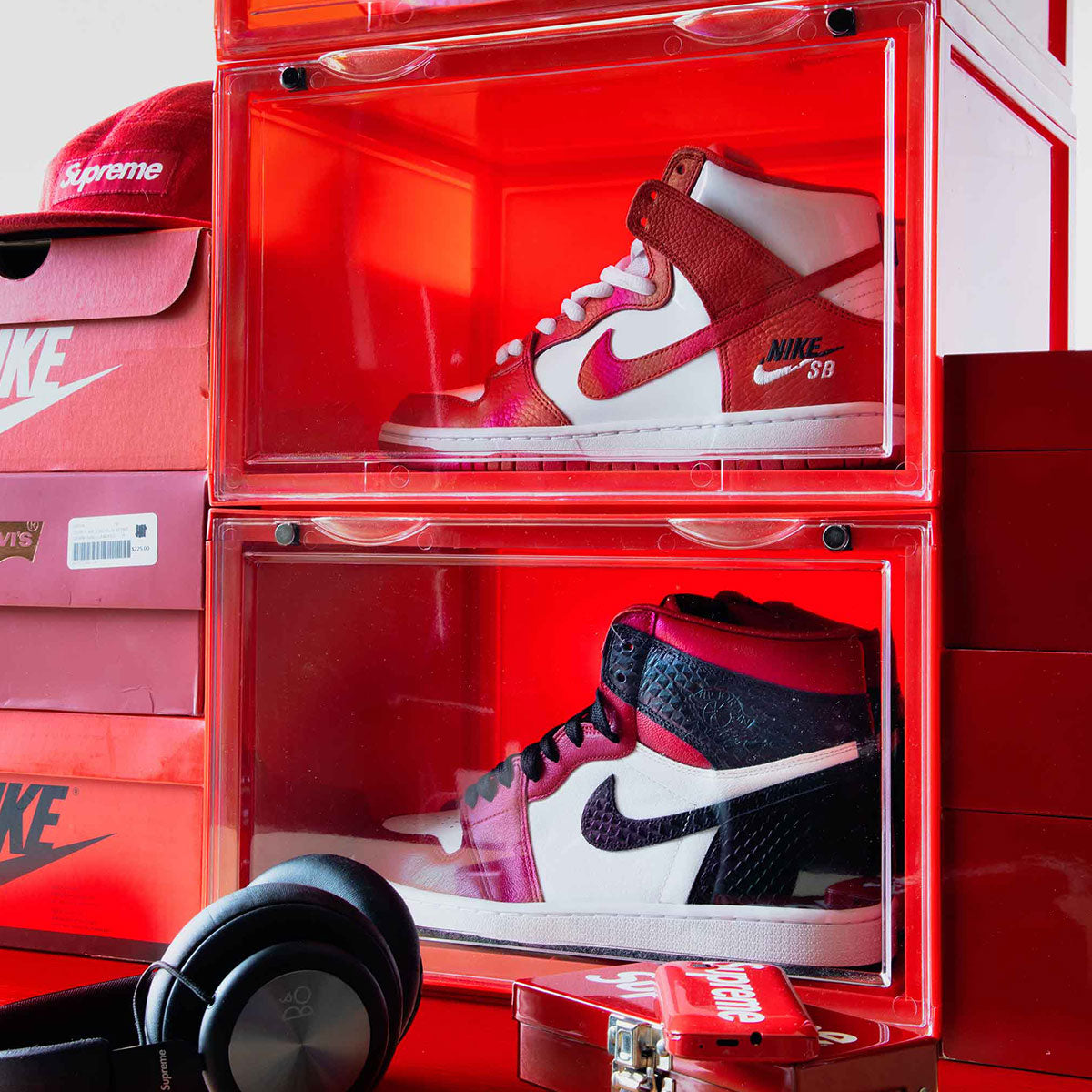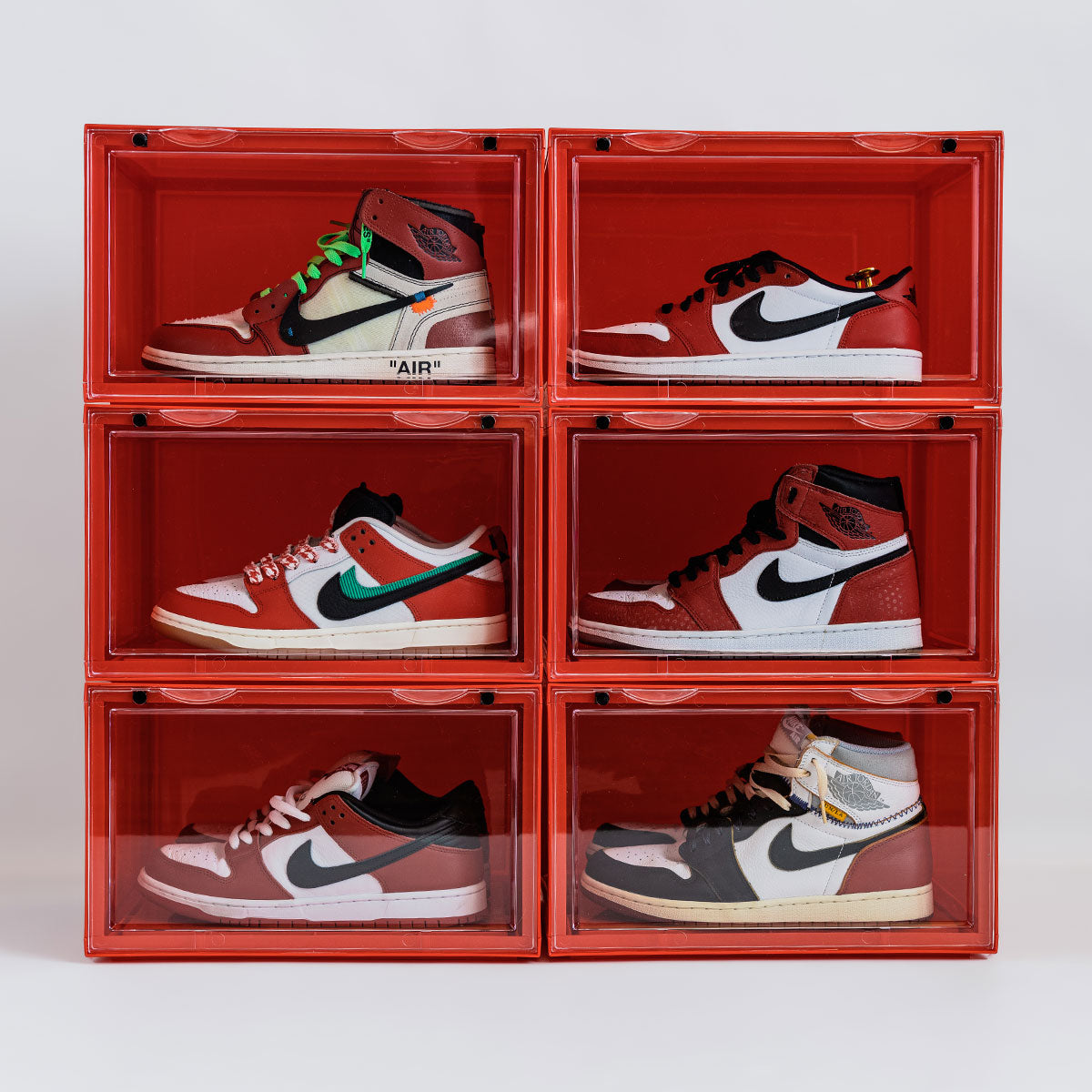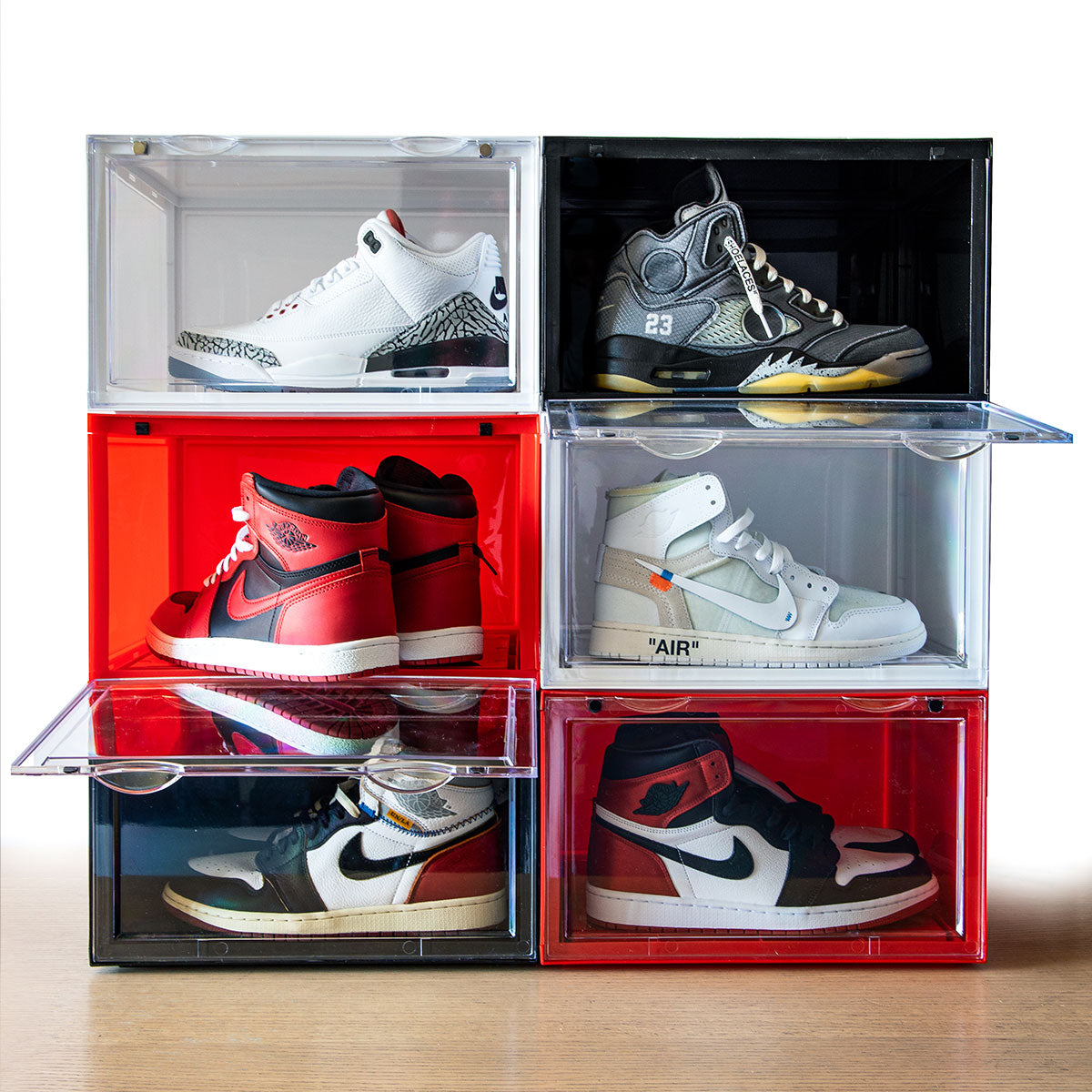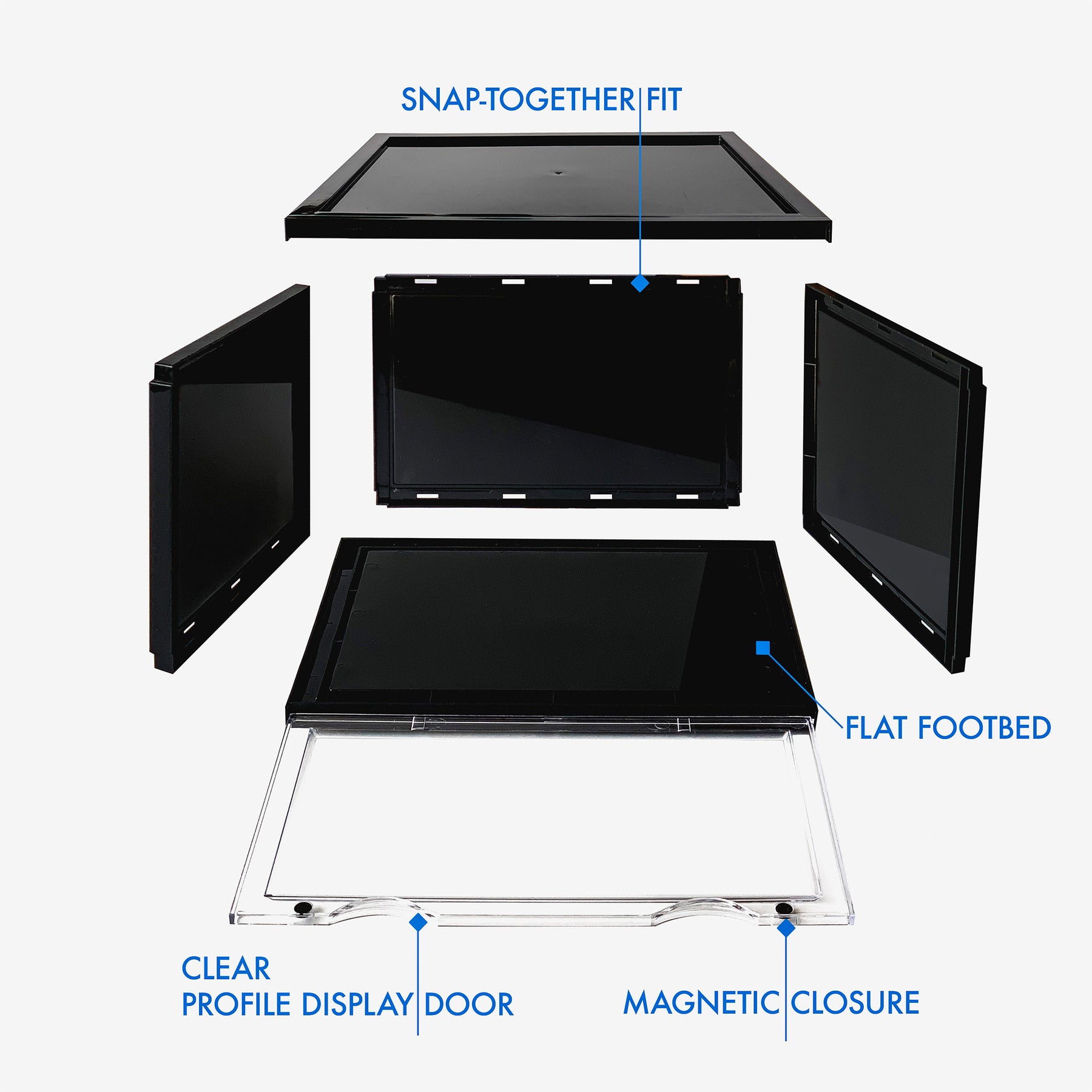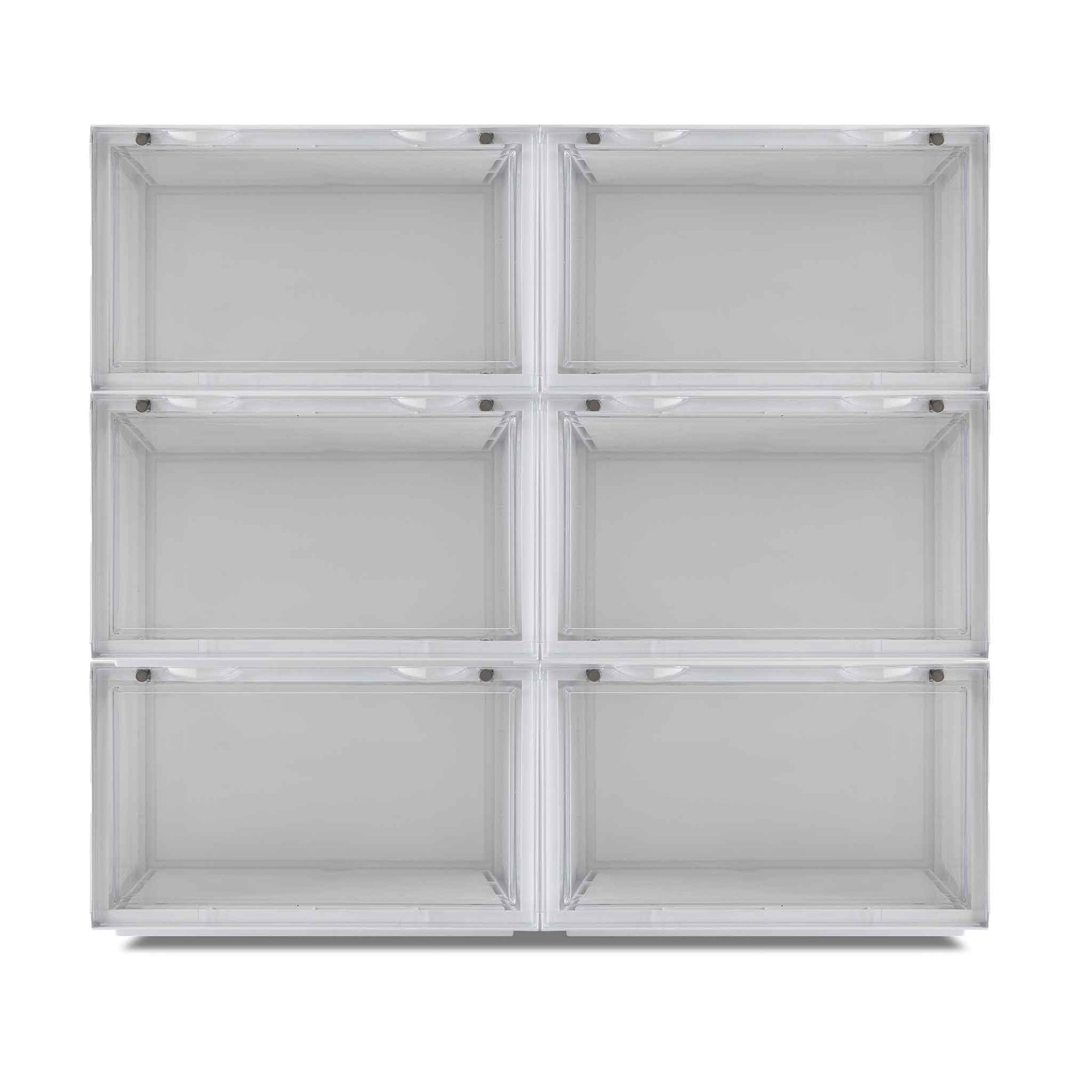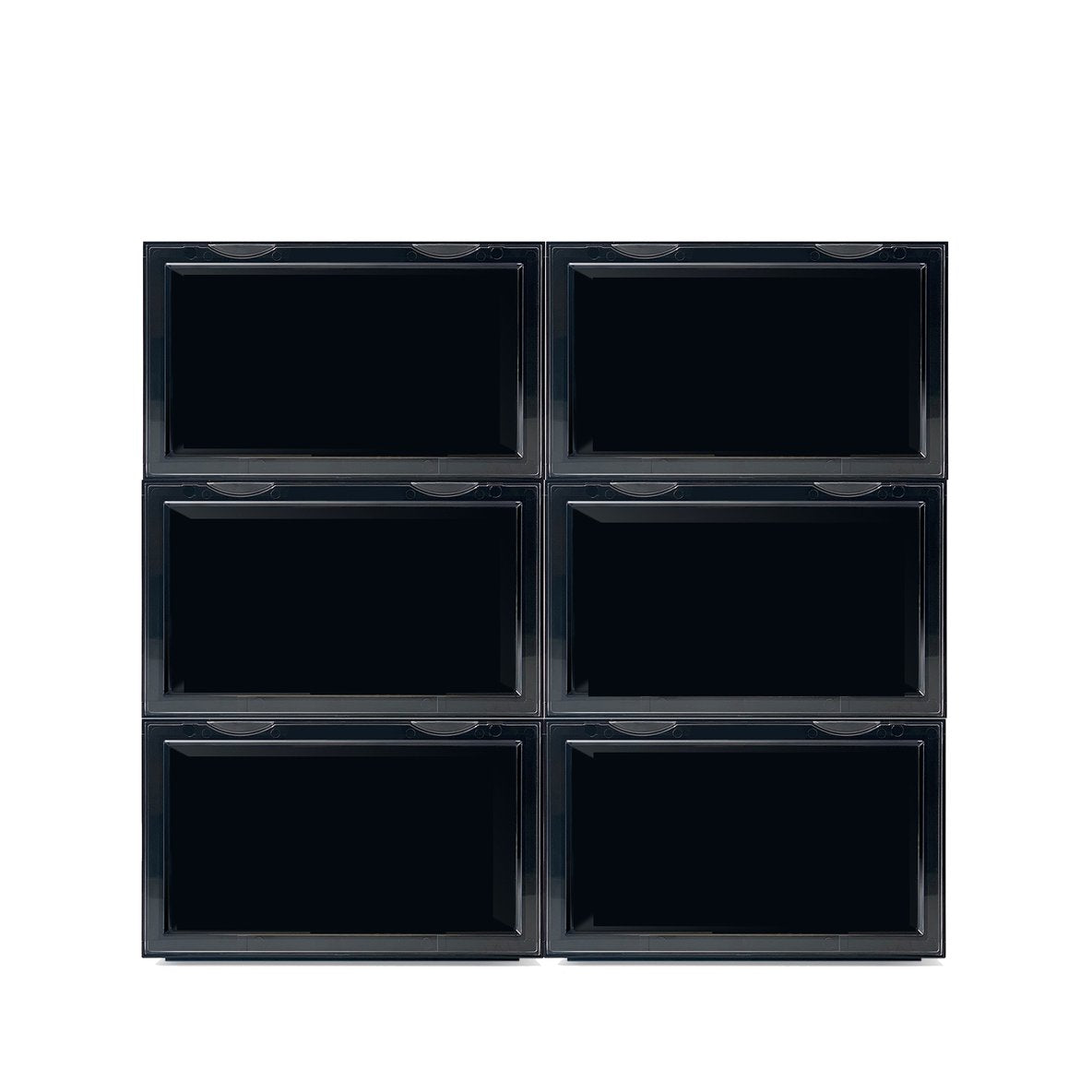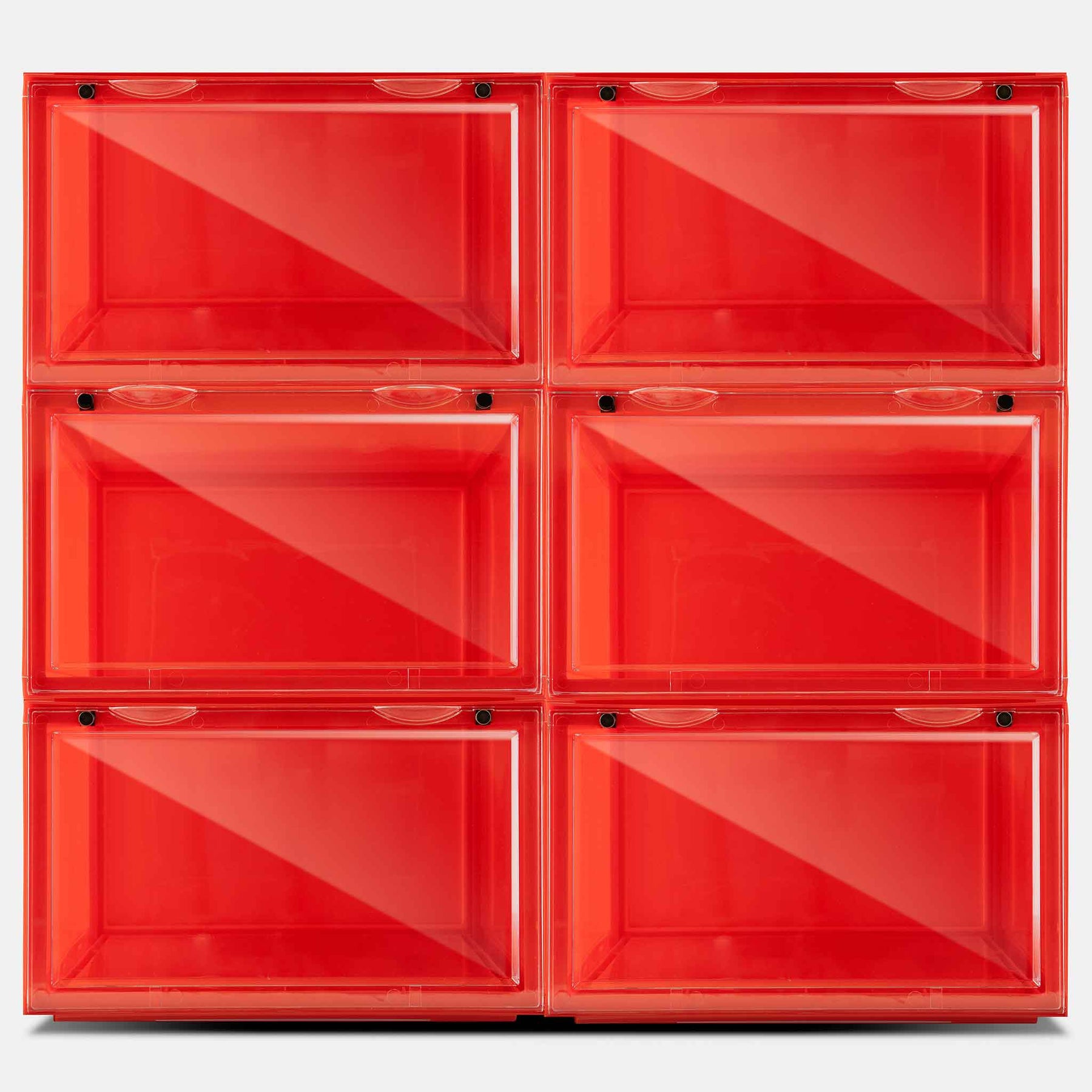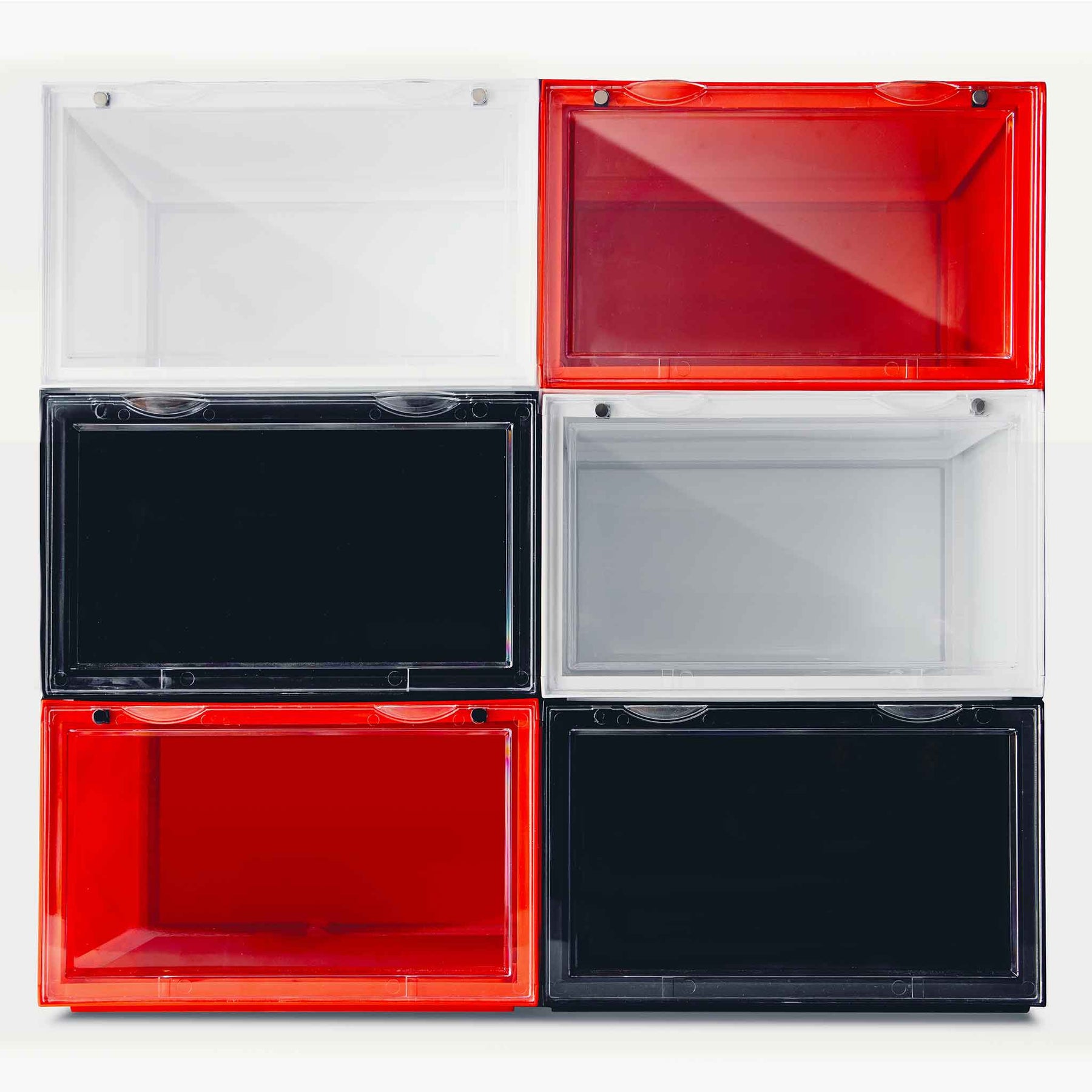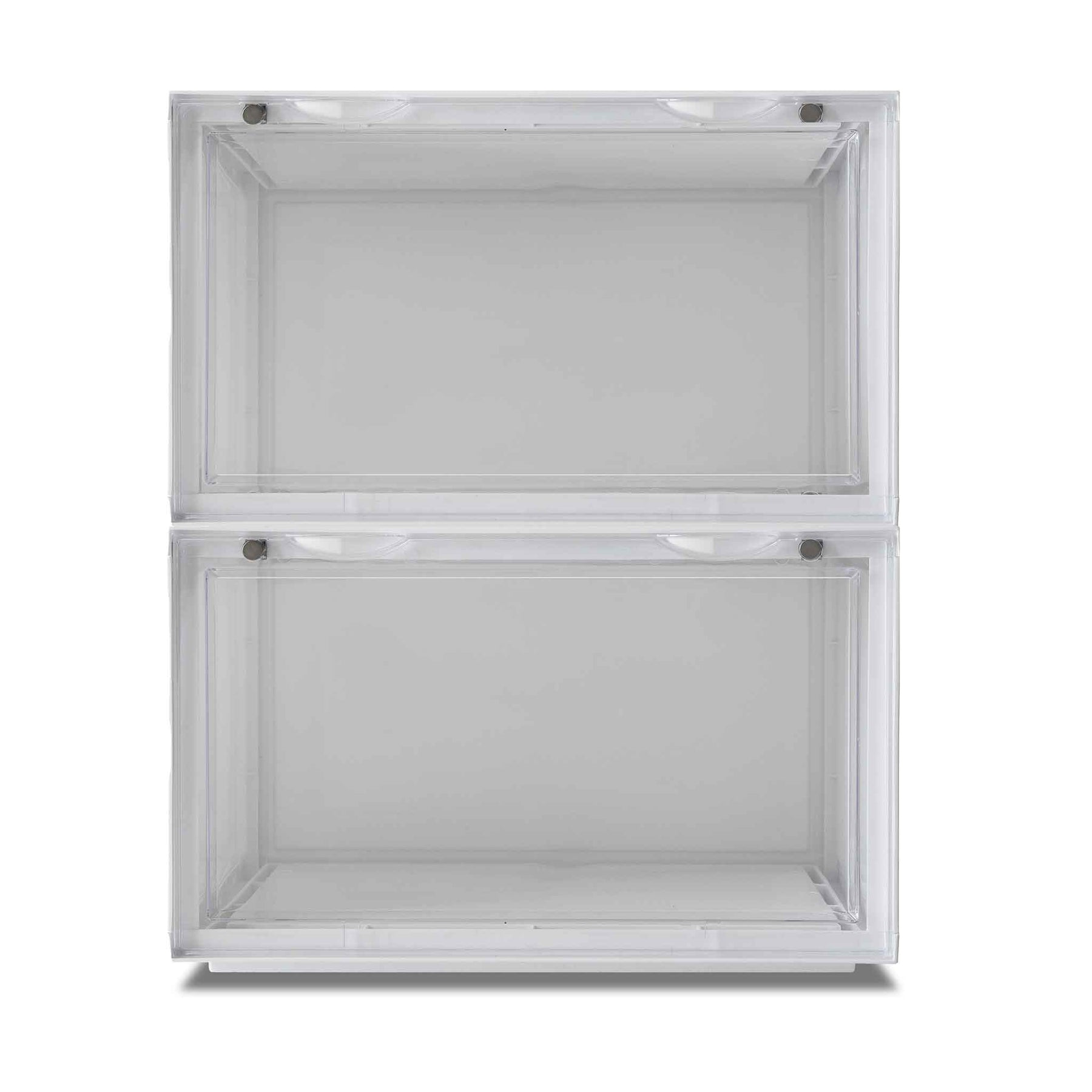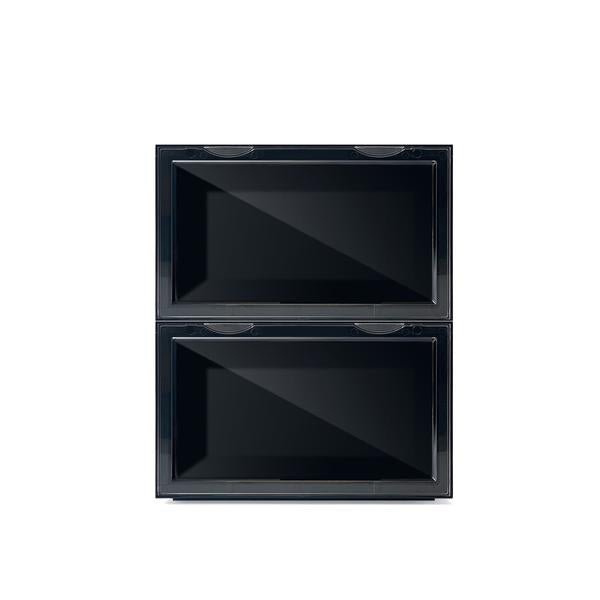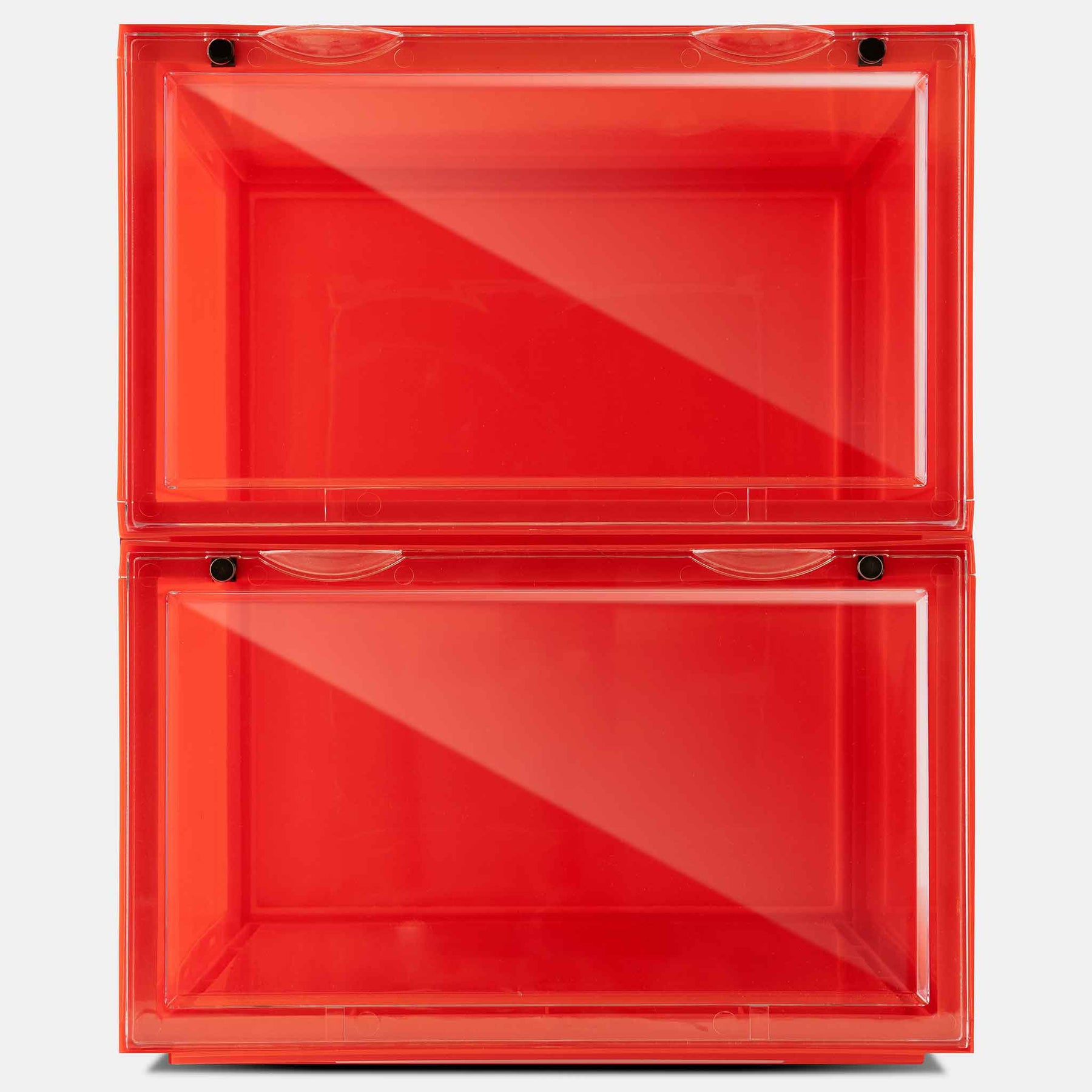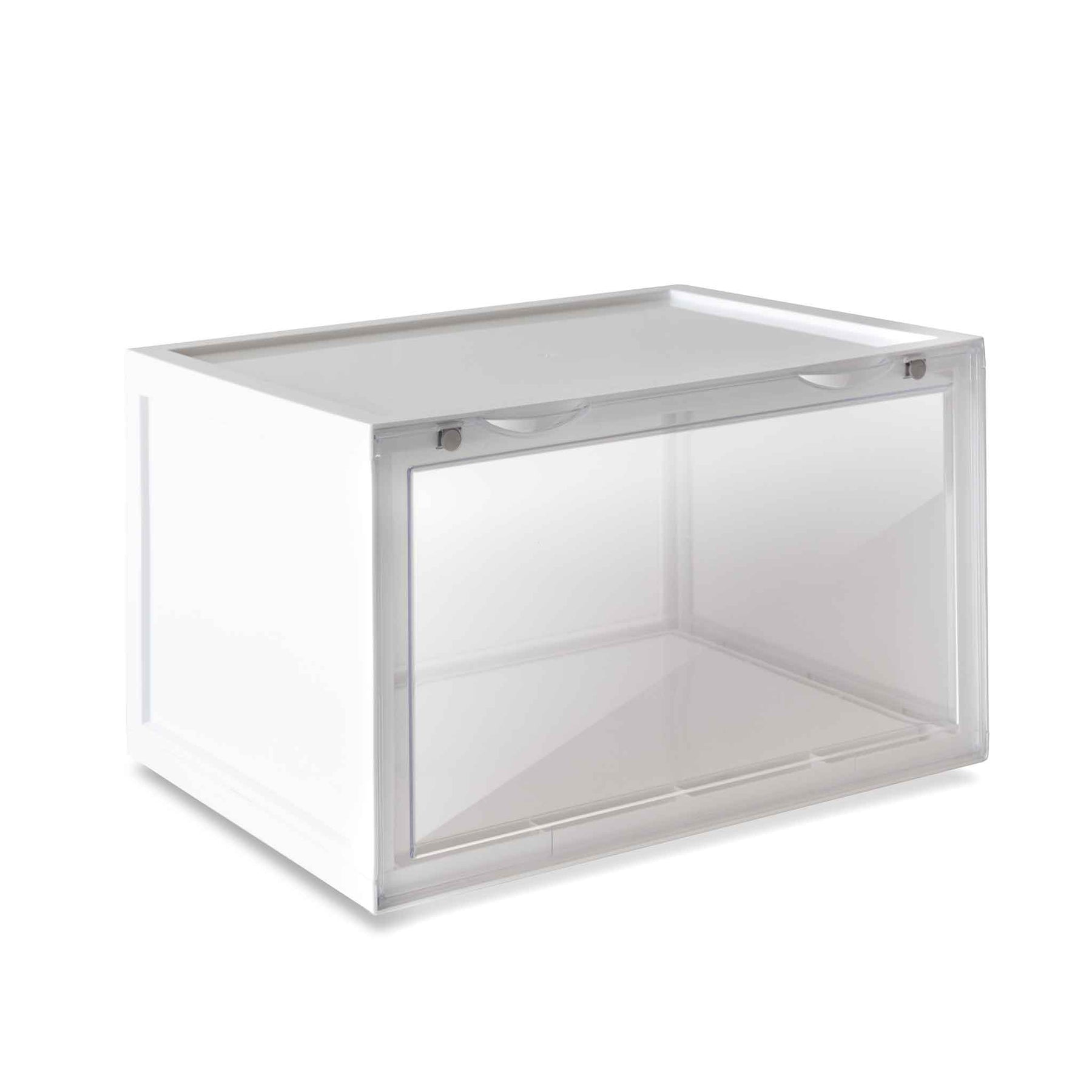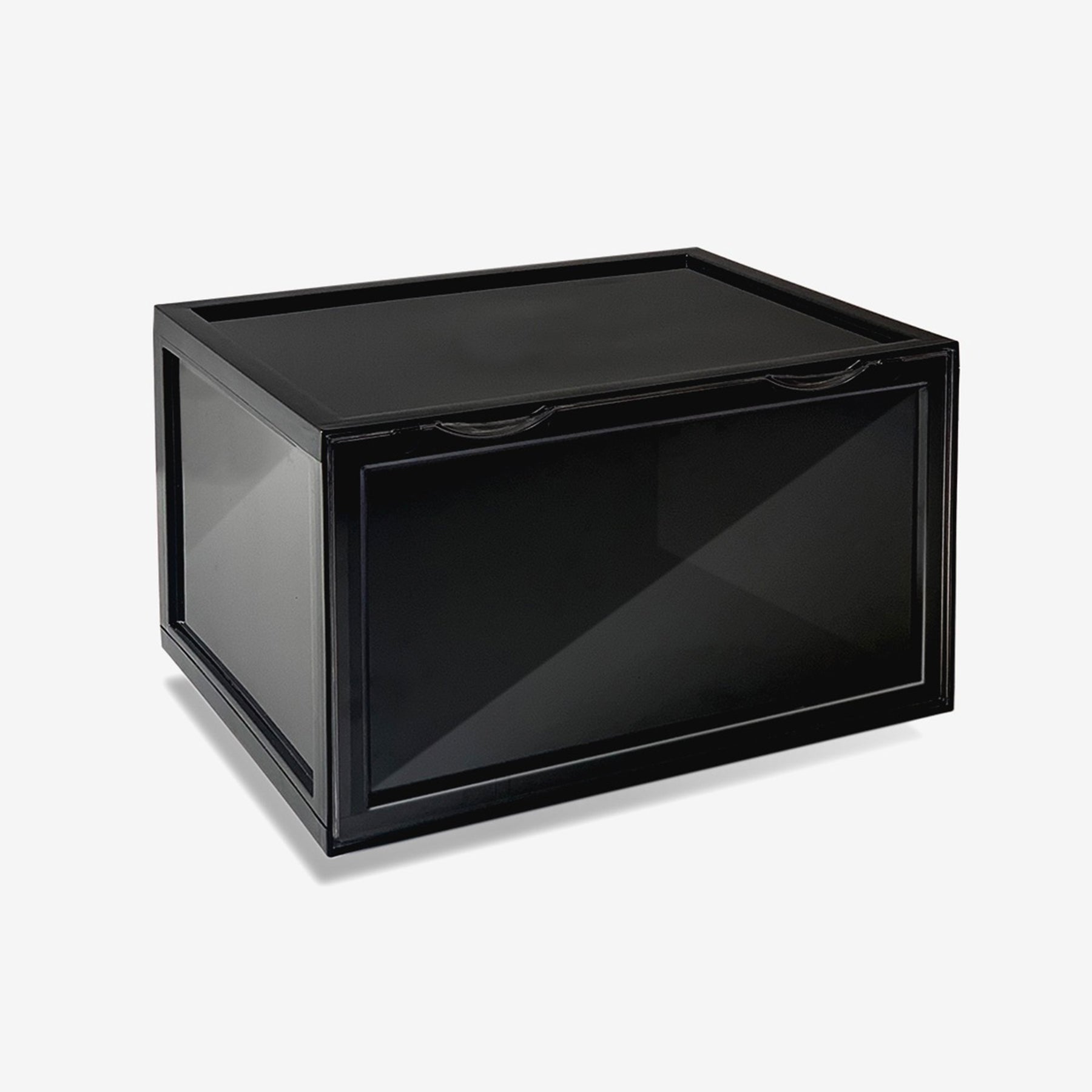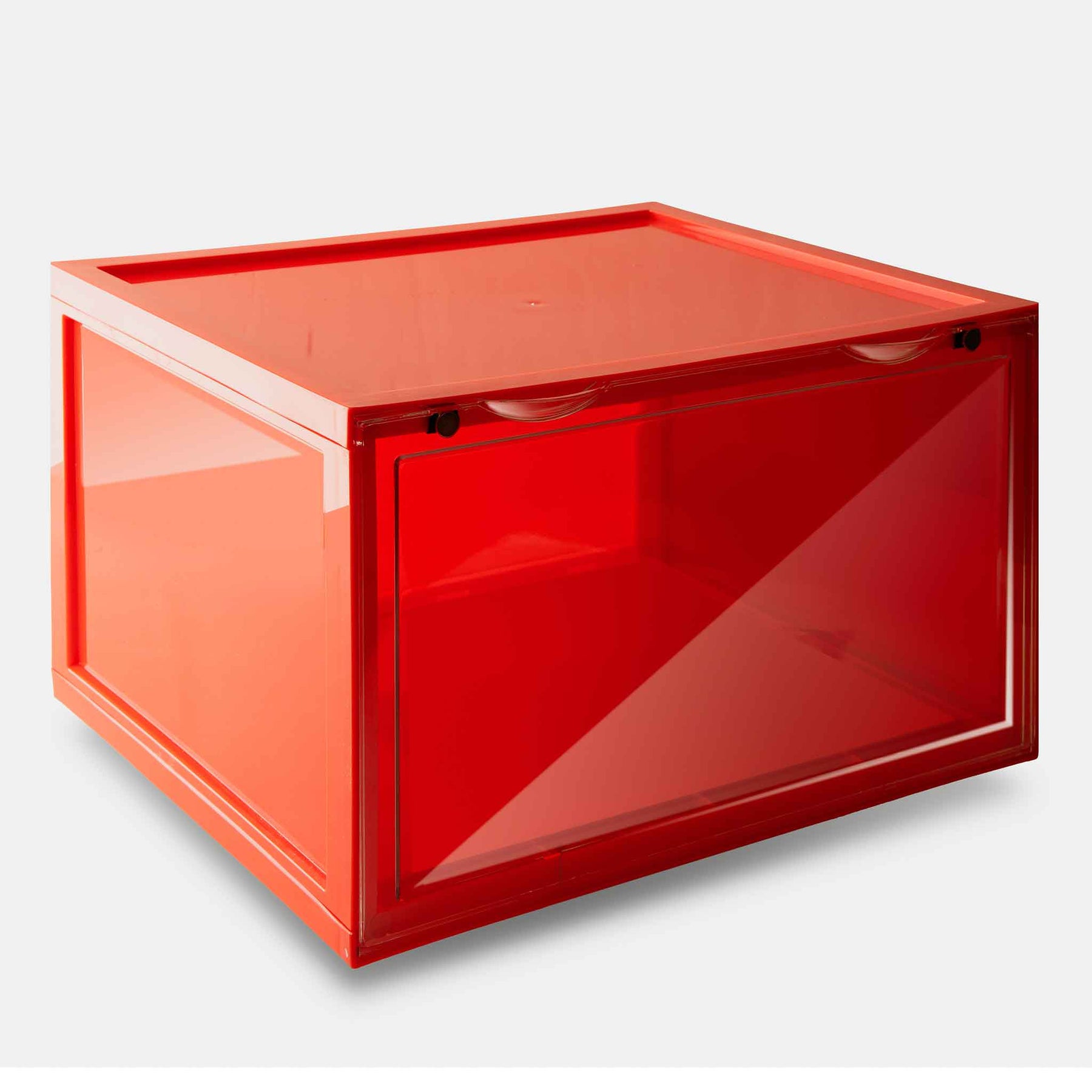 Drop Sides
🌟👟 Display in style with side view
🧲 💪 Easy access magnetic doors
💎🛡️ Protect inside highest-grade acrylic
🧱🔒 Stackable and engineered for secure storage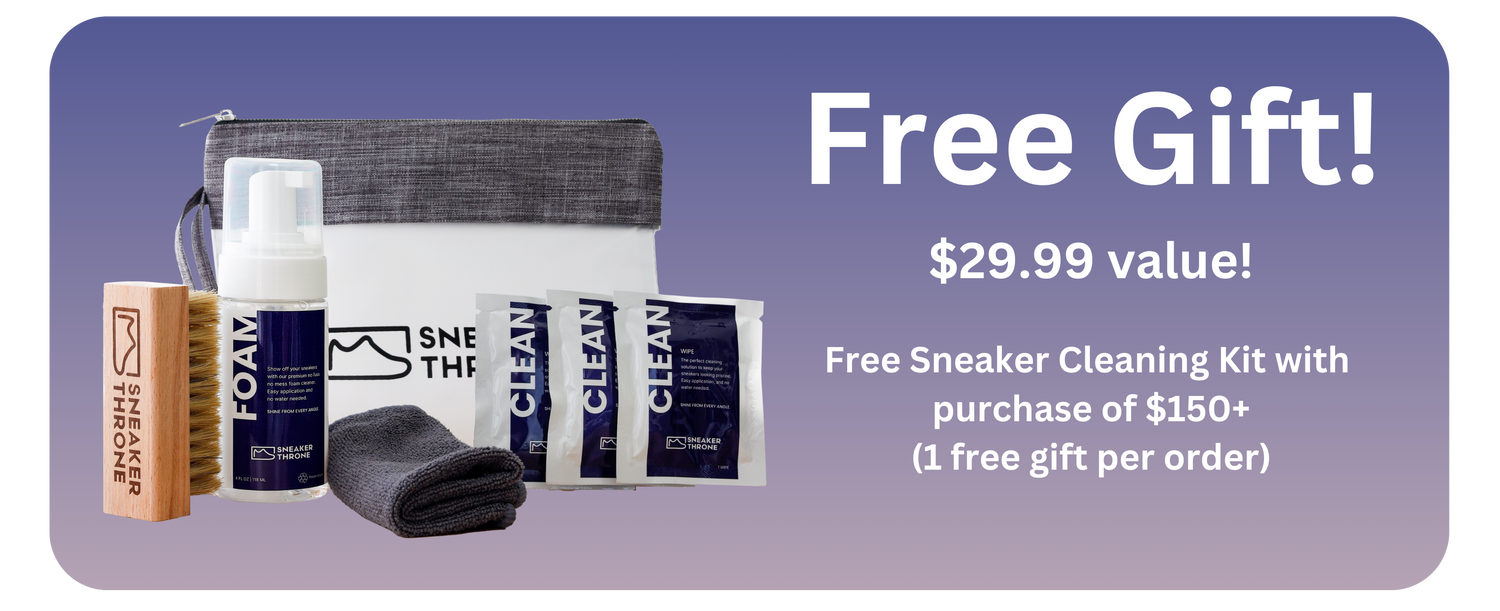 The all new Drop Side storage box is designed to easily store and display all our favorite kicks. We grew tired of staring at the heels of our favorite shoes.  Tired of laying down our precious high tops. We decided to make a bold change...move the clear door to the side so we can see the entire side profile of the shoe.  We also increased the height to let our shoes stand up. Finally, the plastic shoe storage box that has it all!

Easy access to all your kicks

Shoes stay secured behind drop side magnetic door

Extra roomy to hold your hightop sneakers

Five sided UV protection

Engineered for secure interlocked stacking

Dust & moisture proof

BRED combo = 2 black, 2 red, 2 white
Outside: 14.25" wide x 8.75" tall x 11" deep
Inside: 13.75" wide x 7.75" tall x 10.5" deep
Fits most size 14s
Hassle free assembly
What size sneakers do your cases hold?
Drop Sides can fit 1 pair of high tops up to size 14.
How many units can you stack on top of each other?
Drop Sides can stack up to 10 high.
Do lights come with the cases?
Drop Sides do not include light kits.
Do your products require assembly?
Drop Sides are able to be assembled quite quickly as the panels just snap into place. No tools needed.
What is your return policy?
All of our products come with a 30 Day Moneyback Satisfaction Guarantee. If you are not happy, we are not happy.
Where is your company located?
Our headquarters are in Santa Monica, CA and we ship our products from warehouses located in CA and NJ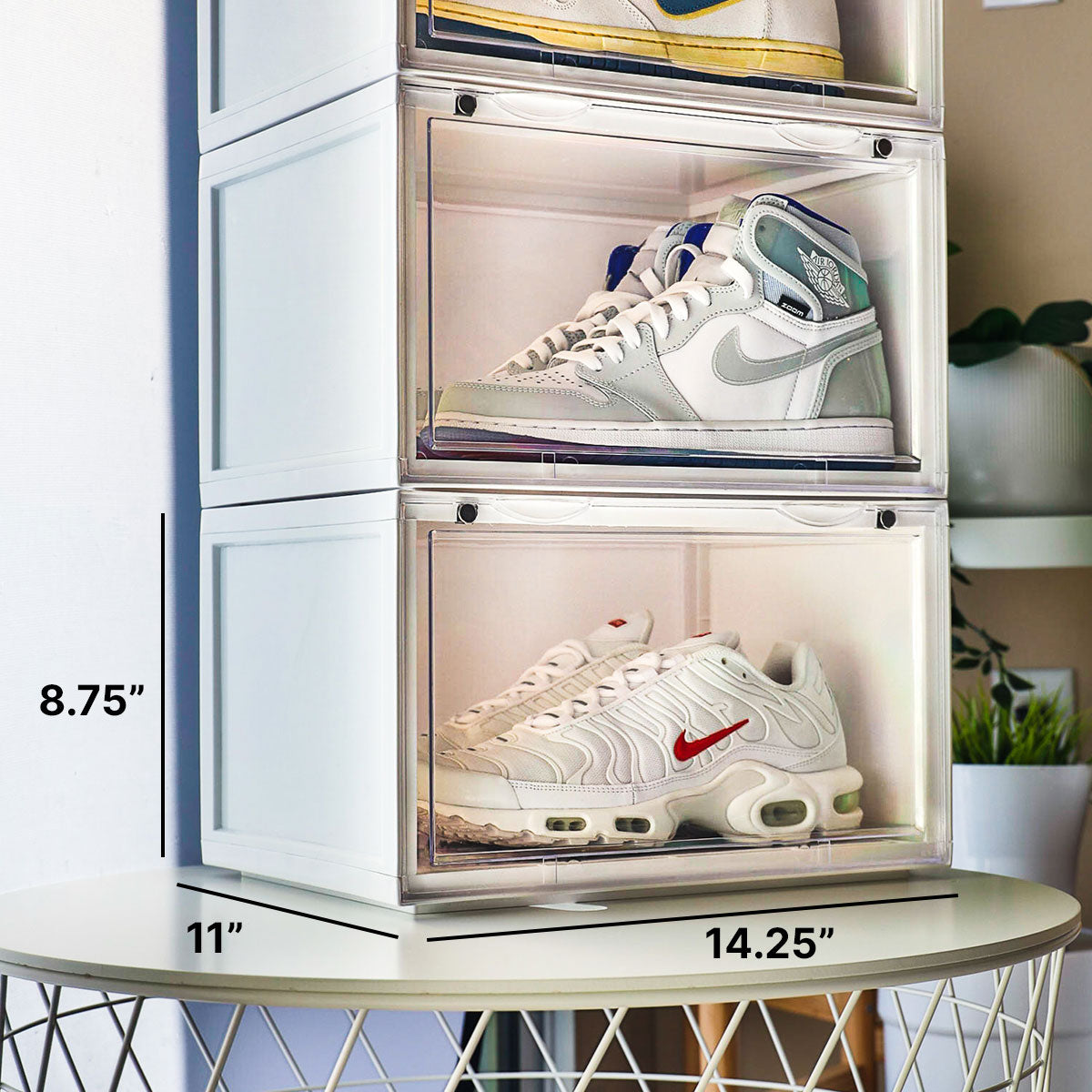 Perfect Size
A new home for all your grails
Perfectly sized to display anywhere and fit your favorite pairs. Holds most size 14s with ease.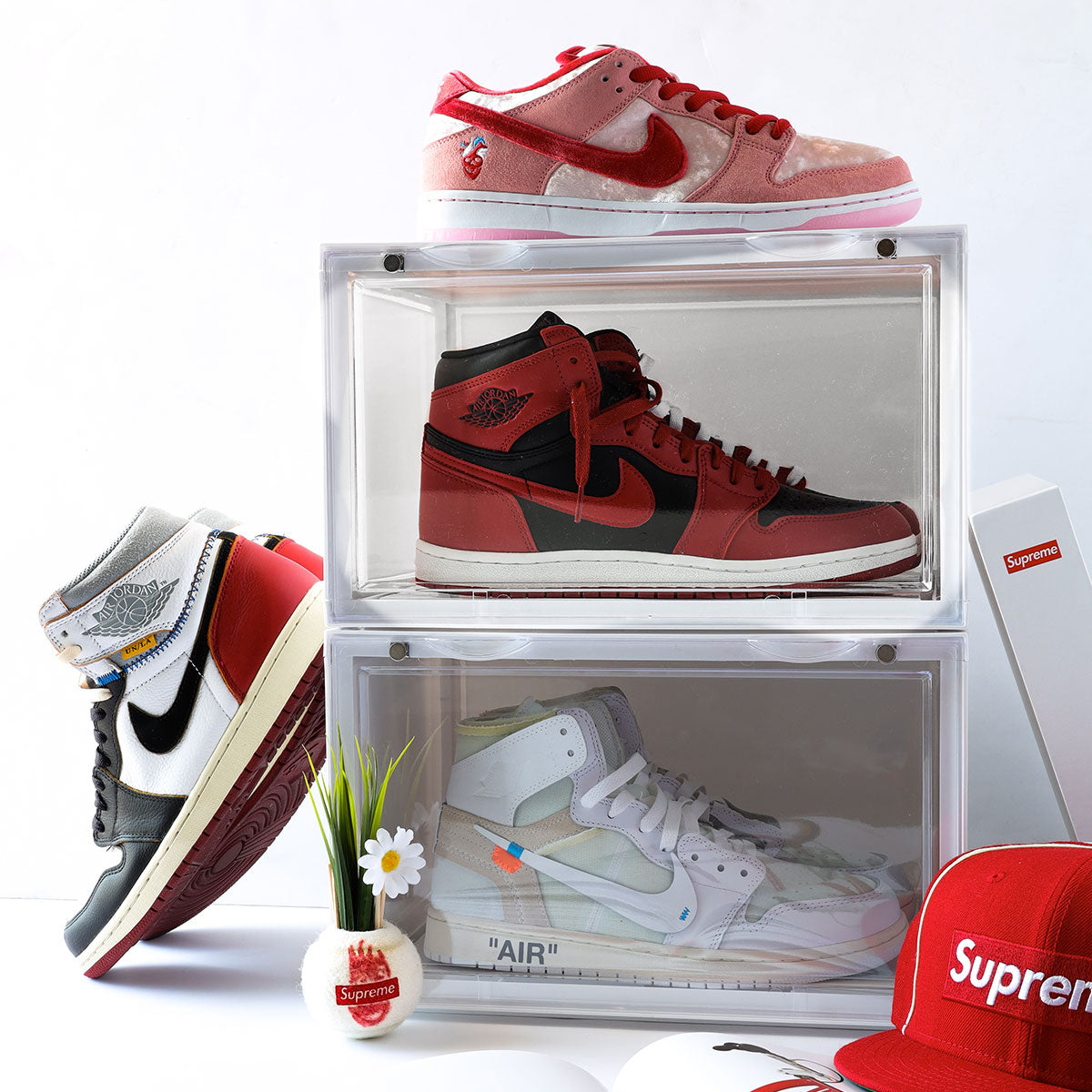 Height You Need
High For Your High Tops
No more laying high tops on their side. Specially designed to accommodate any high top as it should be – upright.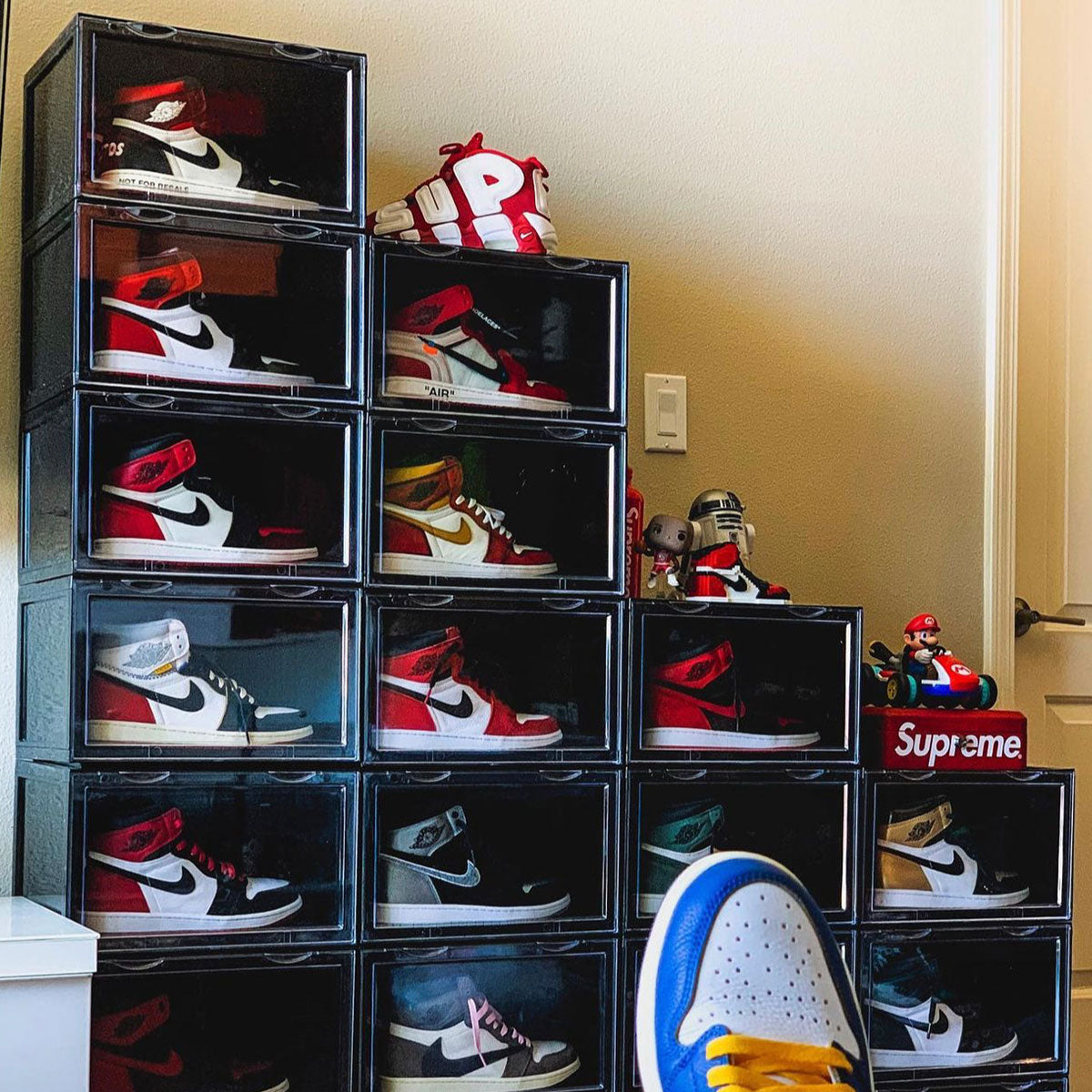 Stack Em'
Modular Flex
Stack multiple units any way you want for additional space and storage customization.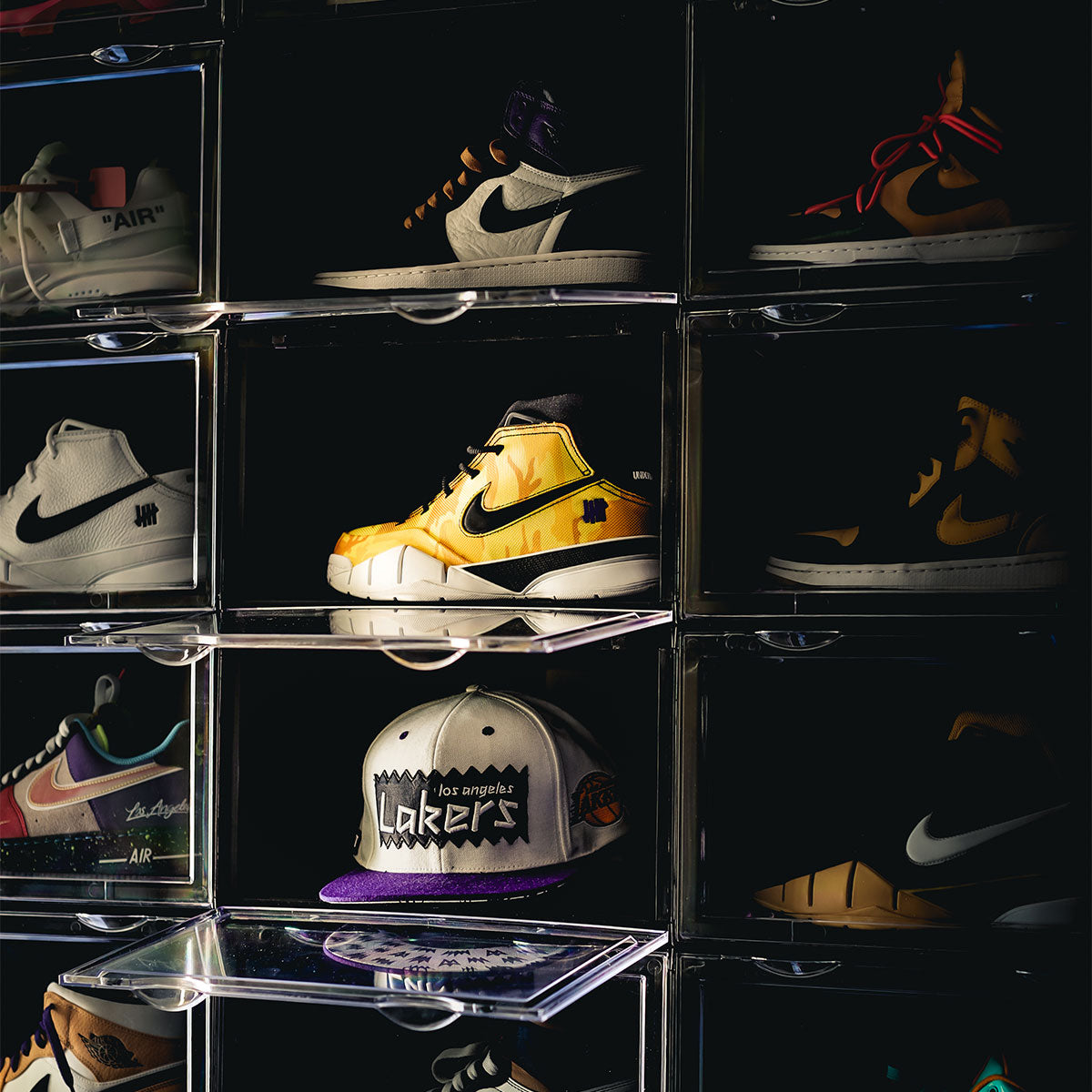 Drop 'Em
Easy Access
Easy open, magnetic drop side fronts to grab and go.
Customer Reviews
Write a Review
Ask a Question
02/09/2023
Cheryl O.

United States
Great product
Great product with excellent customer service
02/09/2023
John D.

United States
Great way to show off your shoes
Fast delivery and easy assembly. One of the items had a crack but they were great and responsive and sent us a new one very quickly. Will be ordering from them again.
01/13/2023
Lateasha C.

United States
Great product
Great shoe bins, very easy to put together and solid. Definitely would recommend for shoe protection.
01/13/2023
Nichole W.

United States
11/22/2022
Rashad R.

United States
Drop Sides
I really like the Drop Sides for displaying my shoes and how easy they are to put together. My only issue was that 2 of the boxes didn't have the magnetic parts on them, but it's not the end of the world. It's a good product overall.
11/17/2022
Irvin V.

United States
Drop sides
I love the quality of my new drop sides! Only issue I've had is the sensitivity of when putting in the door to The other compartment. Other than that I'm in love with the Product and quality! Order process is easy and shipping is a reasonable yet quick time
10/30/2022
Matthew D.

United States
Drop Slides
Perfect for storing sneakers. Lightweight, doesn't take up much space, and easy to assemble. Will purchase again.
10/14/2022
Homer F.

United States
09/08/2022
Jesse D.

United States
Always
About my 15th purchase. Always on point.
08/21/2022
Andrew C.

United States
08/14/2022
Brandon H.

United States
Love the durability of my cases and the way the set up. Thank you Sneaker Throne my go to for my shoe needs
08/10/2022
Zeshan Z.

United States
Awesome Product!
Wow best shoe cases ever! No comparison. Will buy more in the future : )
07/25/2022
Jeff S.

United States
Great
These are the best sneaker boxes!!
07/18/2022
Nick V.

United States
Always the best
Overall I love the products I used container store cases for years which are a complete piece of **** doors break in the case quality is poor I switch to yours and there night and day buying them every few weeks to replace all 40 of the ones I have lol Will definitely be returning for more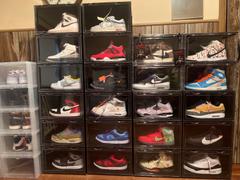 07/12/2022
Brandon M.

United States
Solid Product
Fast shipping, easy assembling, love that they are stackable and fit perfectly together.