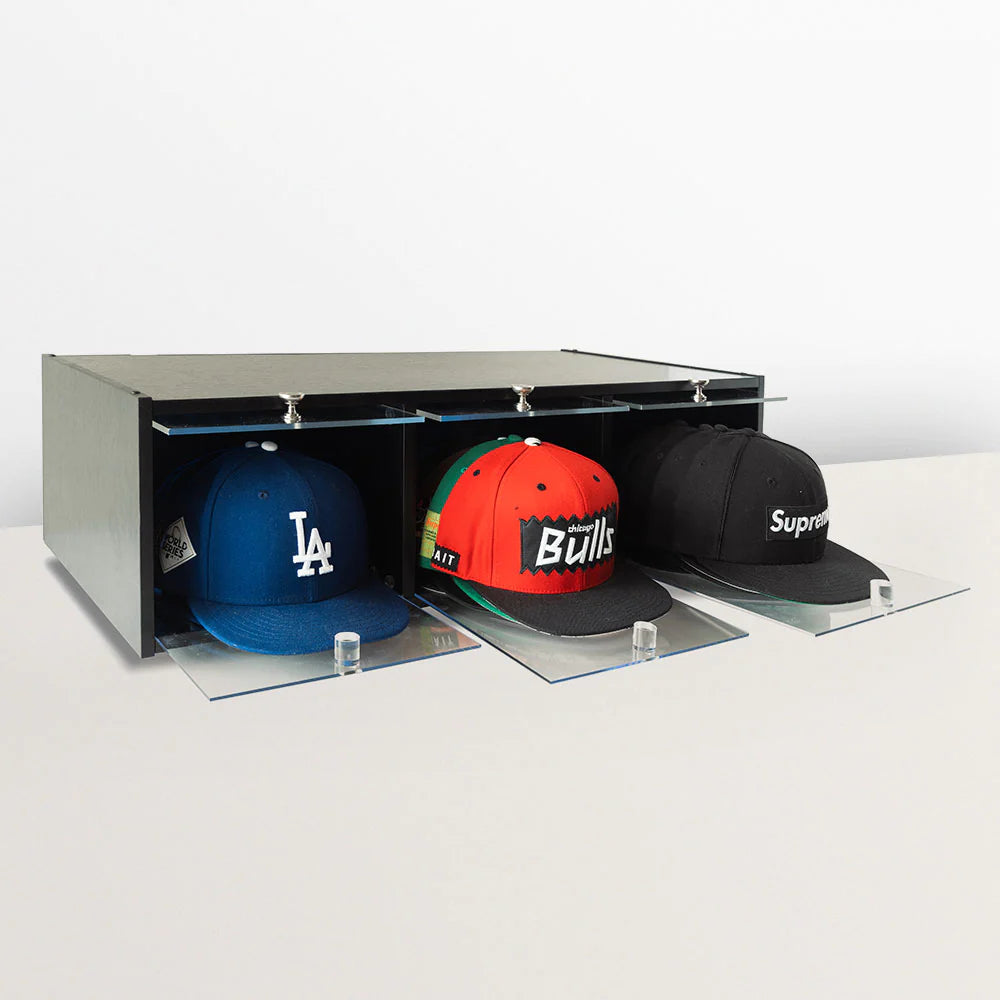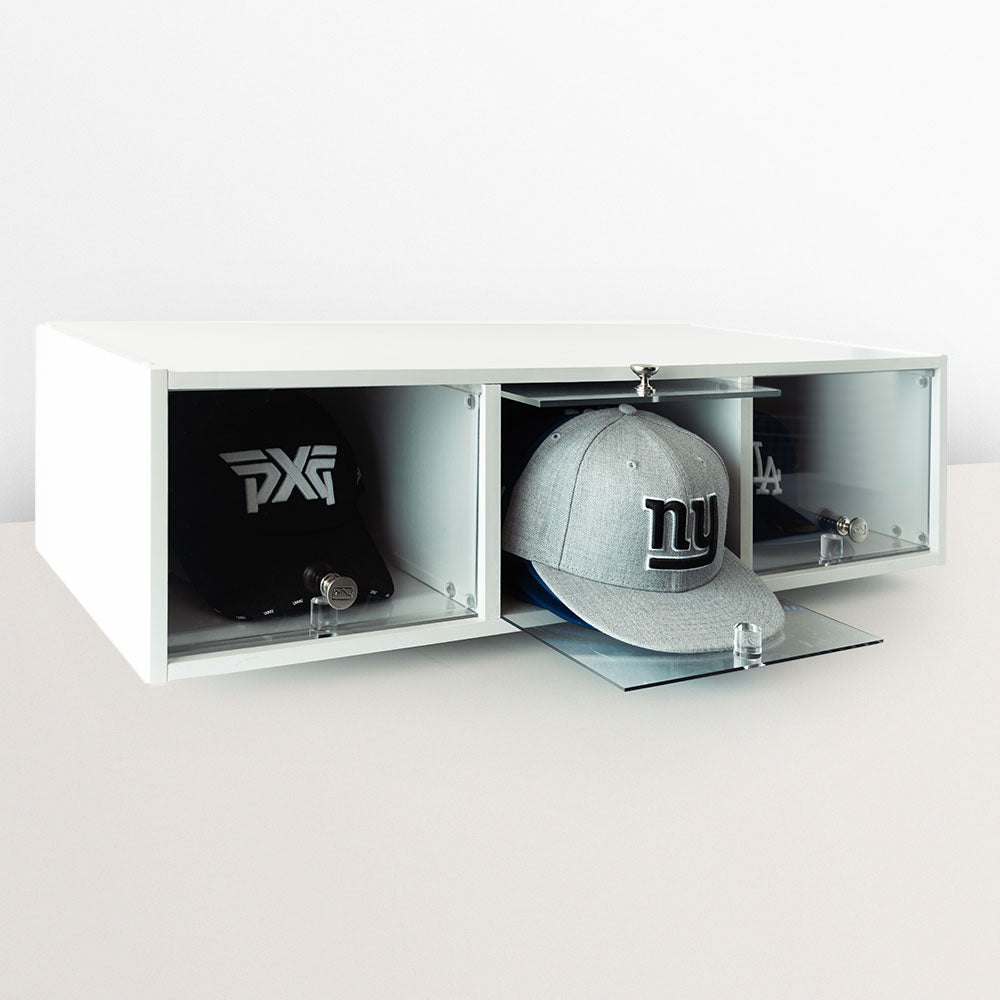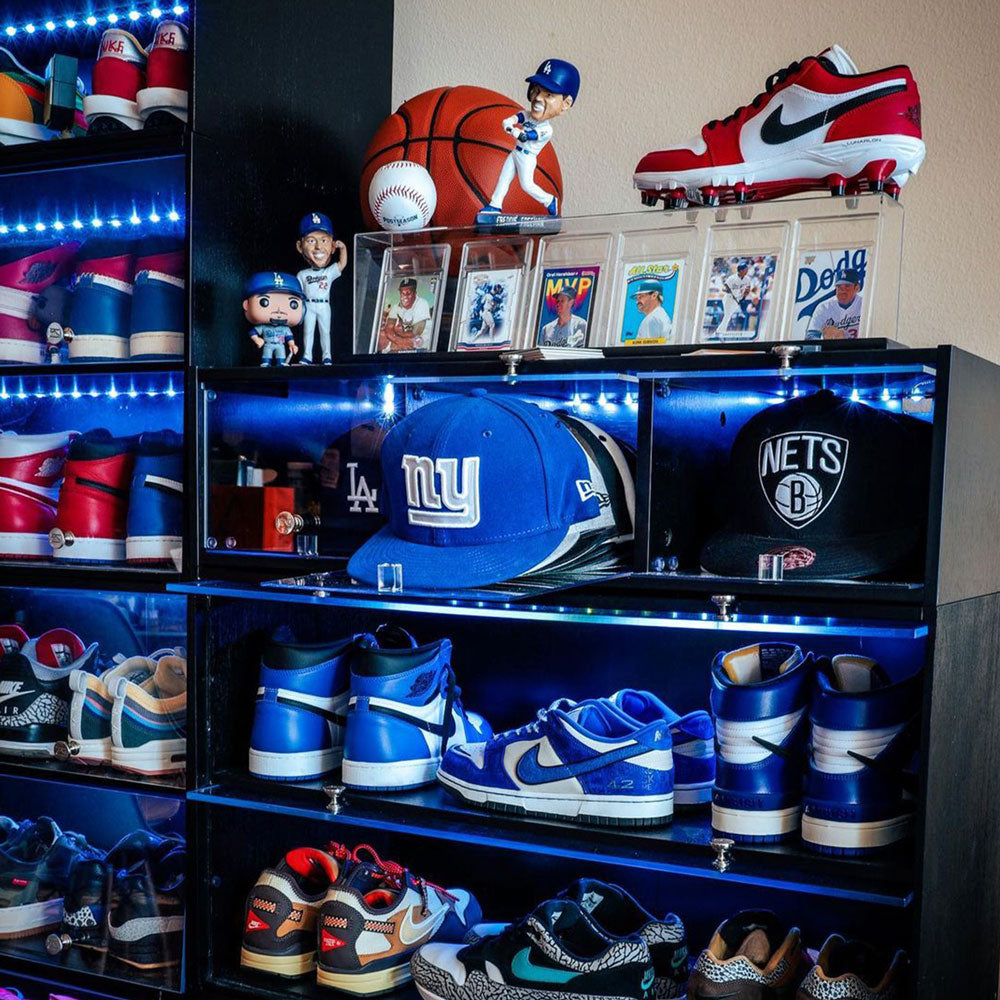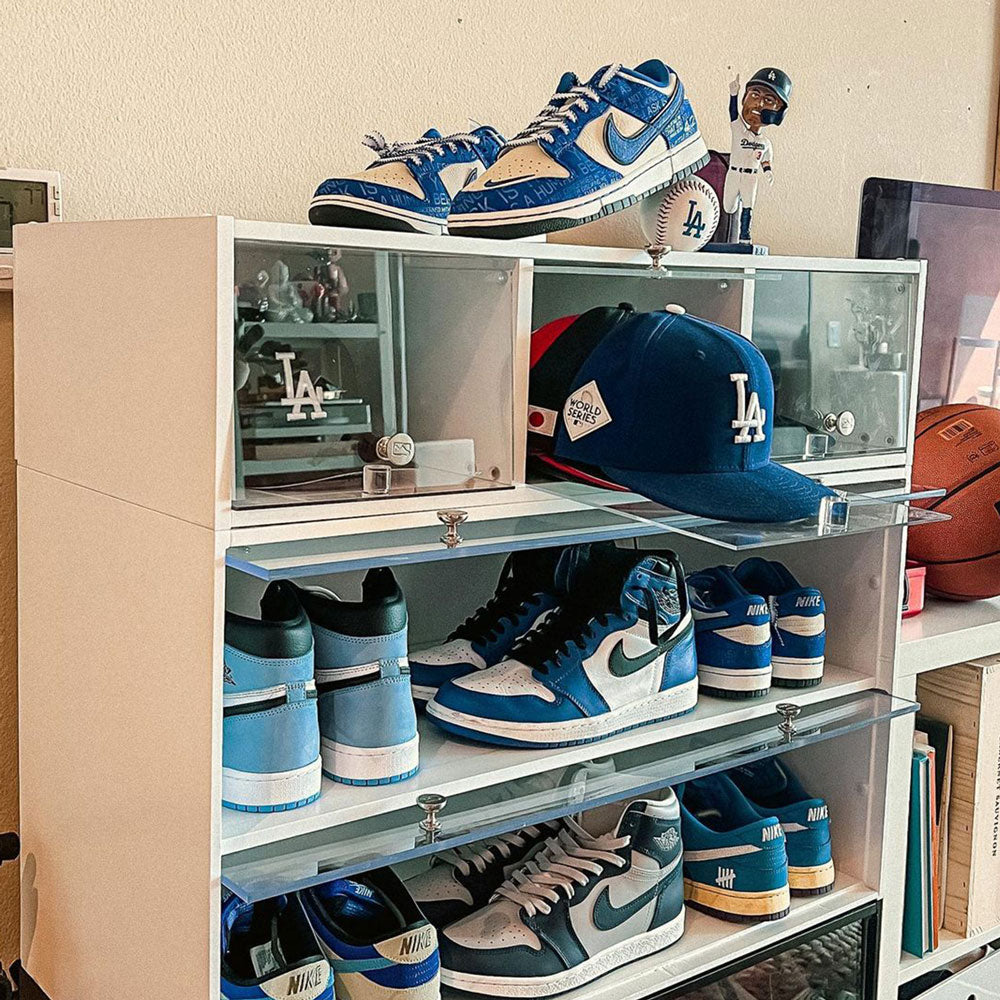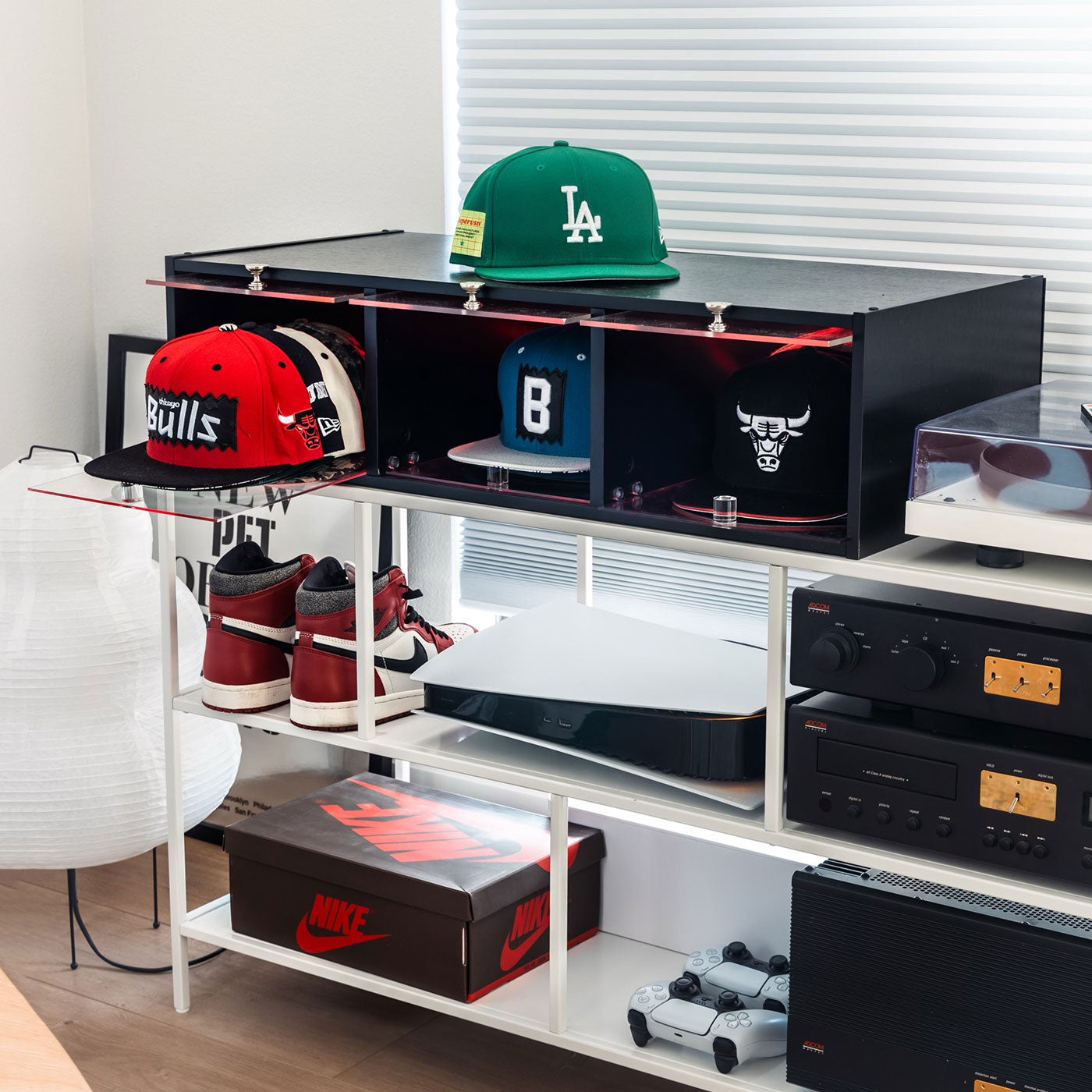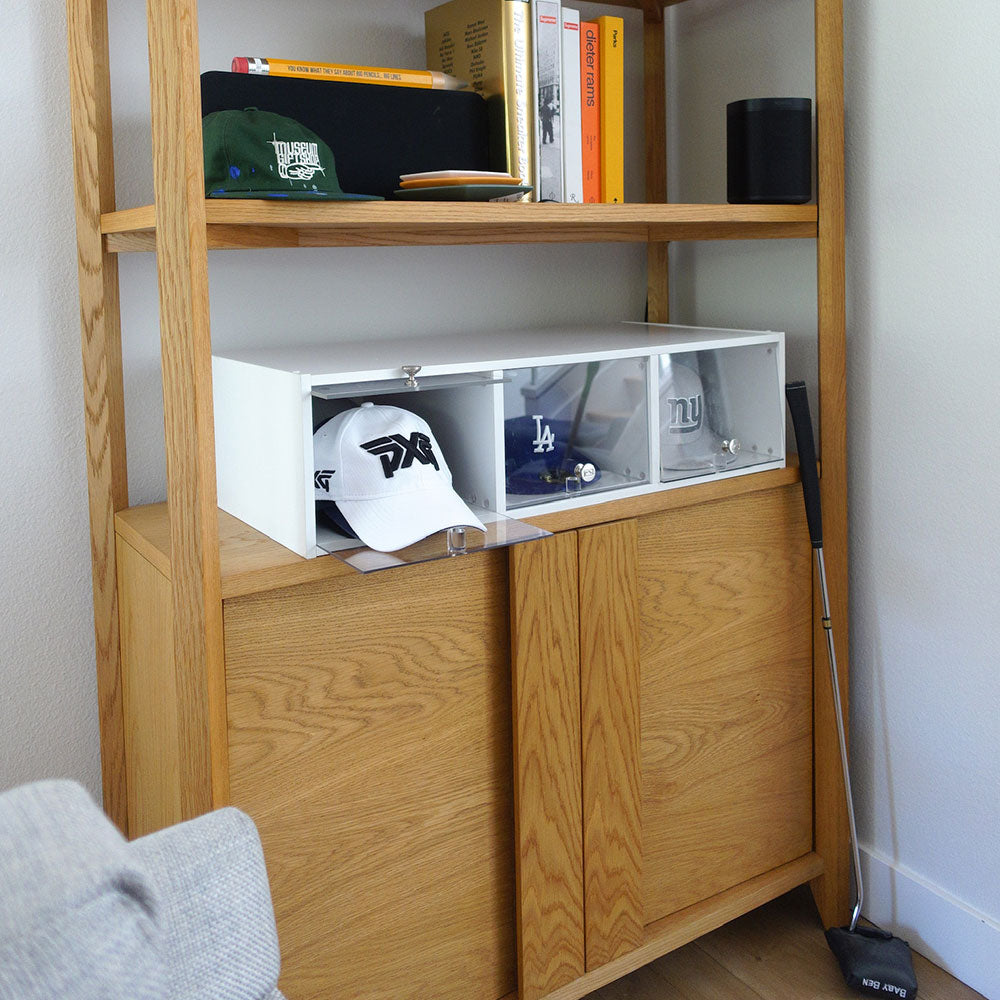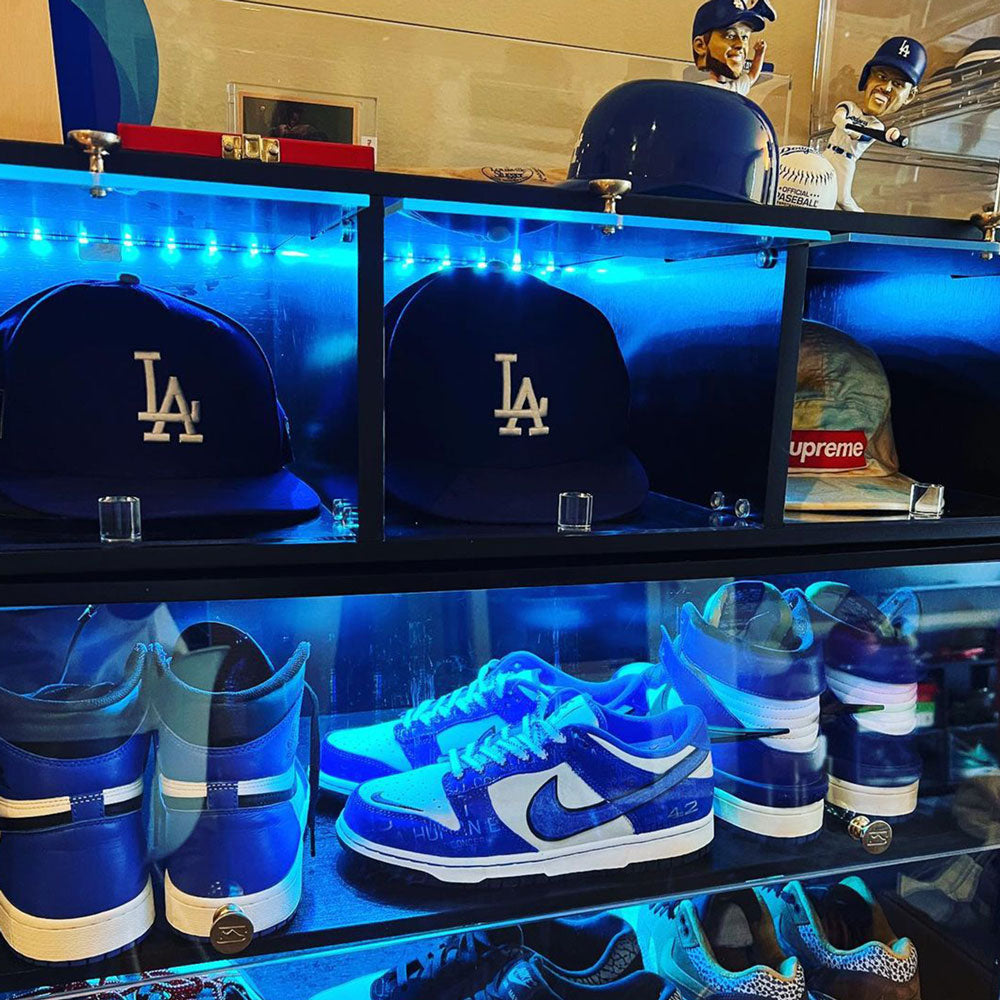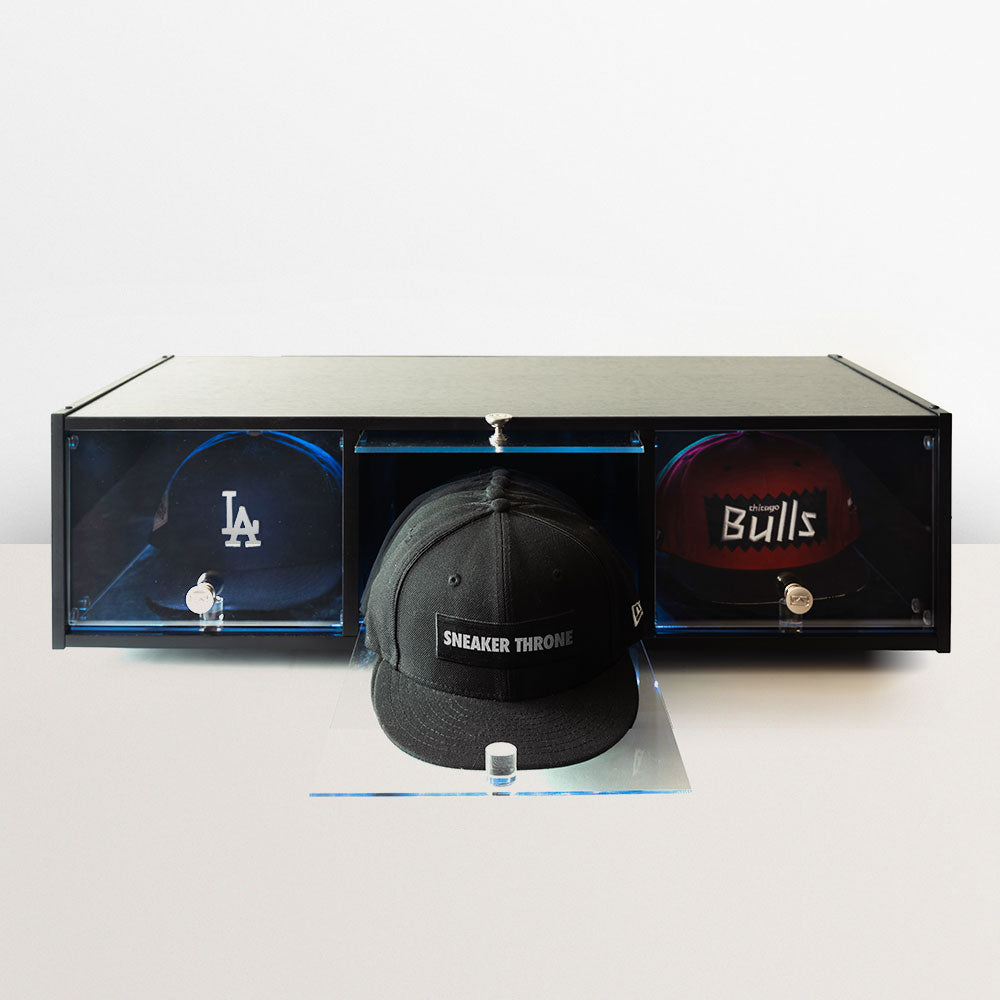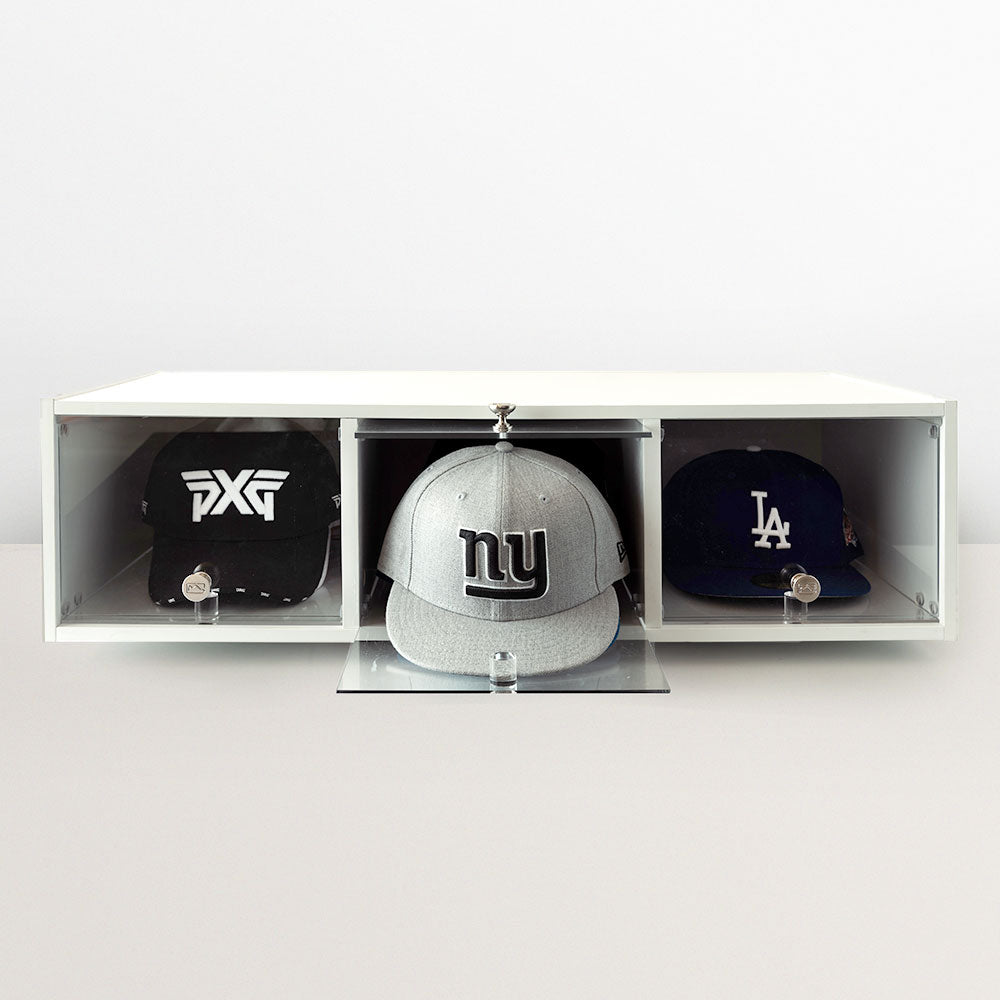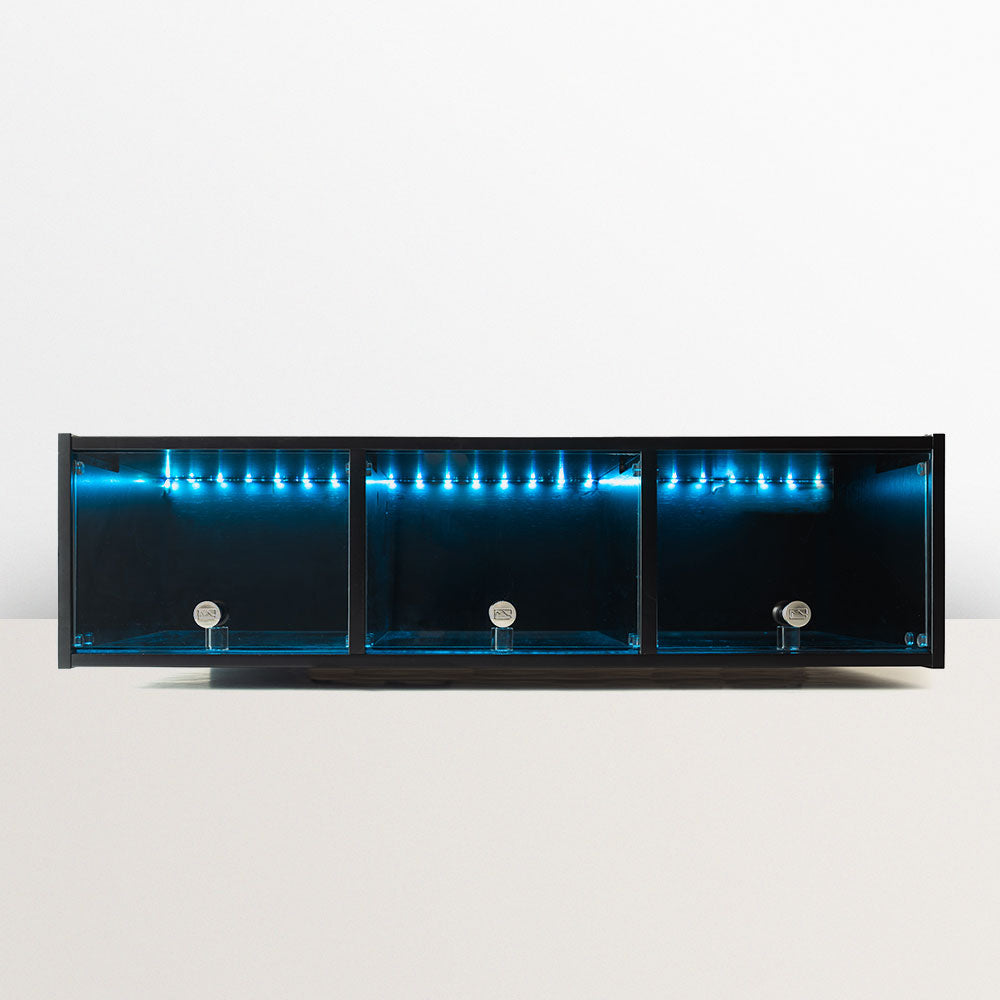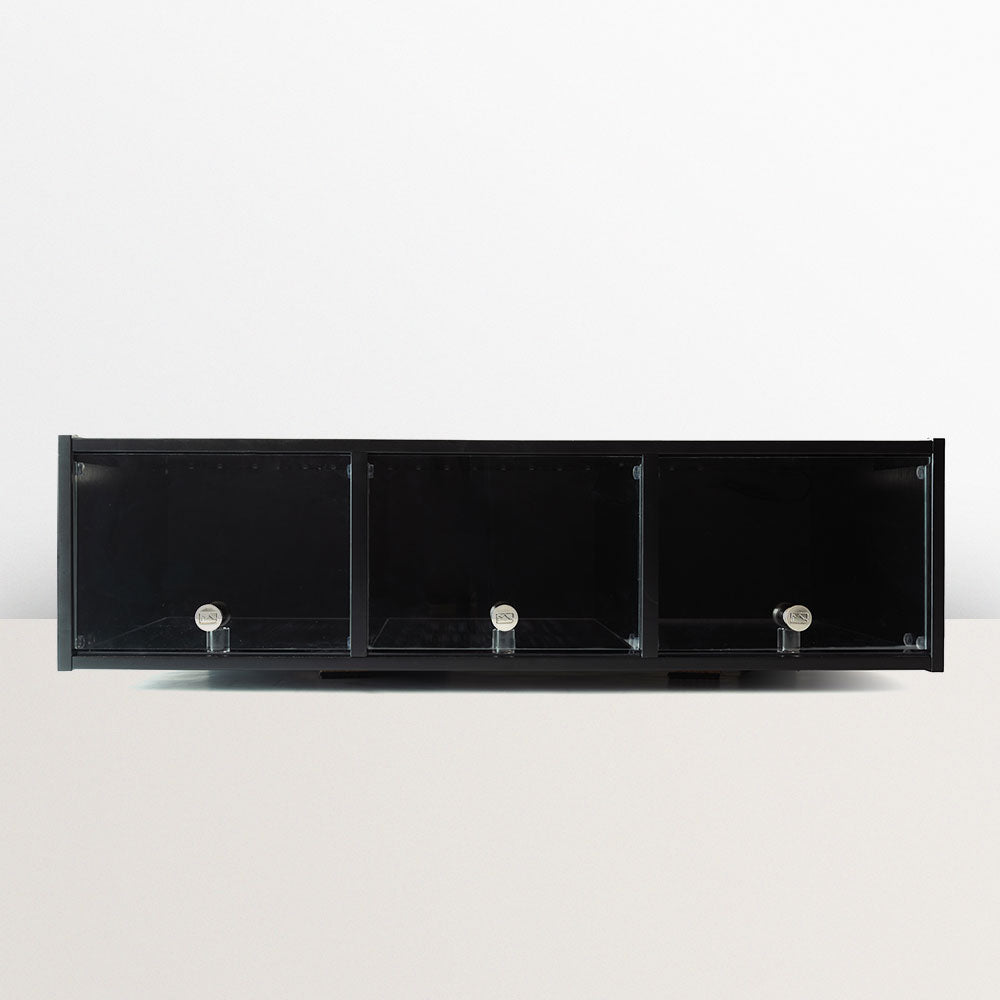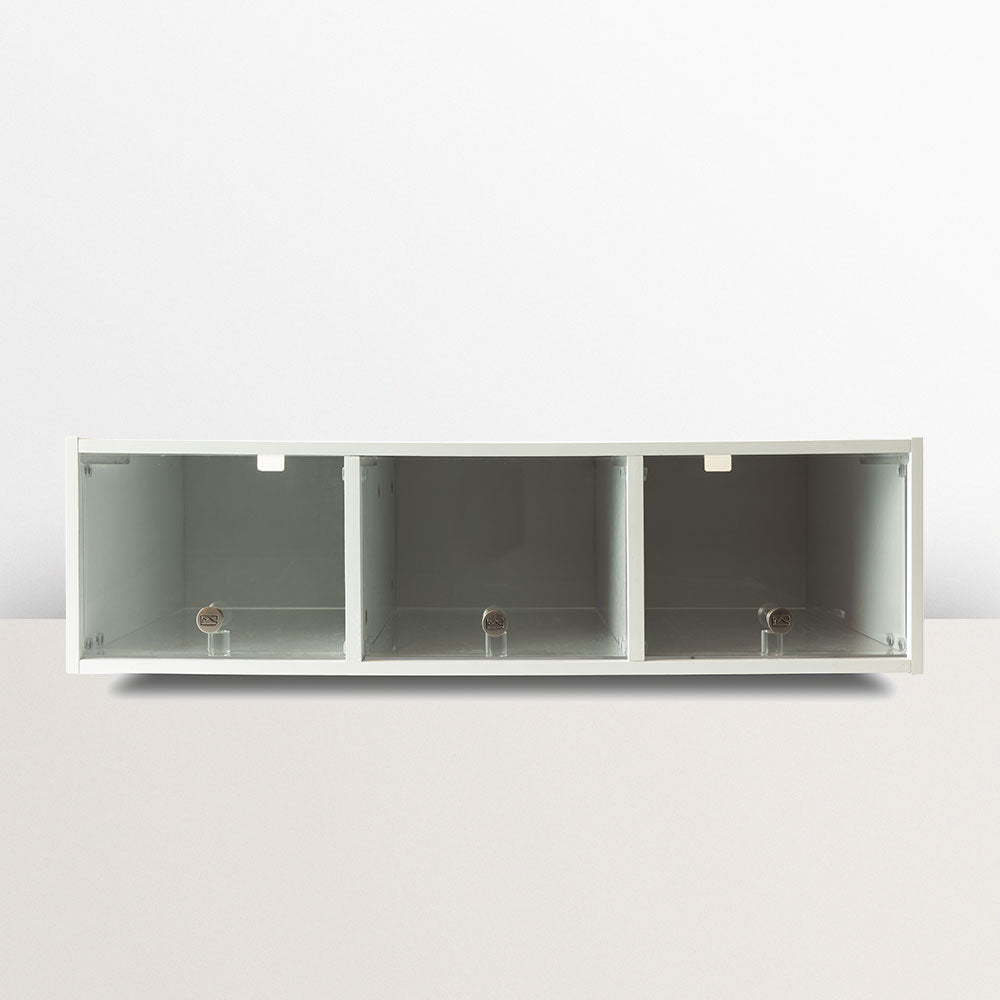 Hat Throne
🚪👟 Triple Tray Design: Store and access 30 hats.
🛡️🎩 Acrylic Protection: Crystal clear doors, dust-free storage.
🔄📐 Seamless Integration: Stacks with Sneaker Throne.
🧢🔍 Easy View & Access: Slide-out trays, quick selection.
🎨👀 Sleek Aesthetics: Enhance room decor.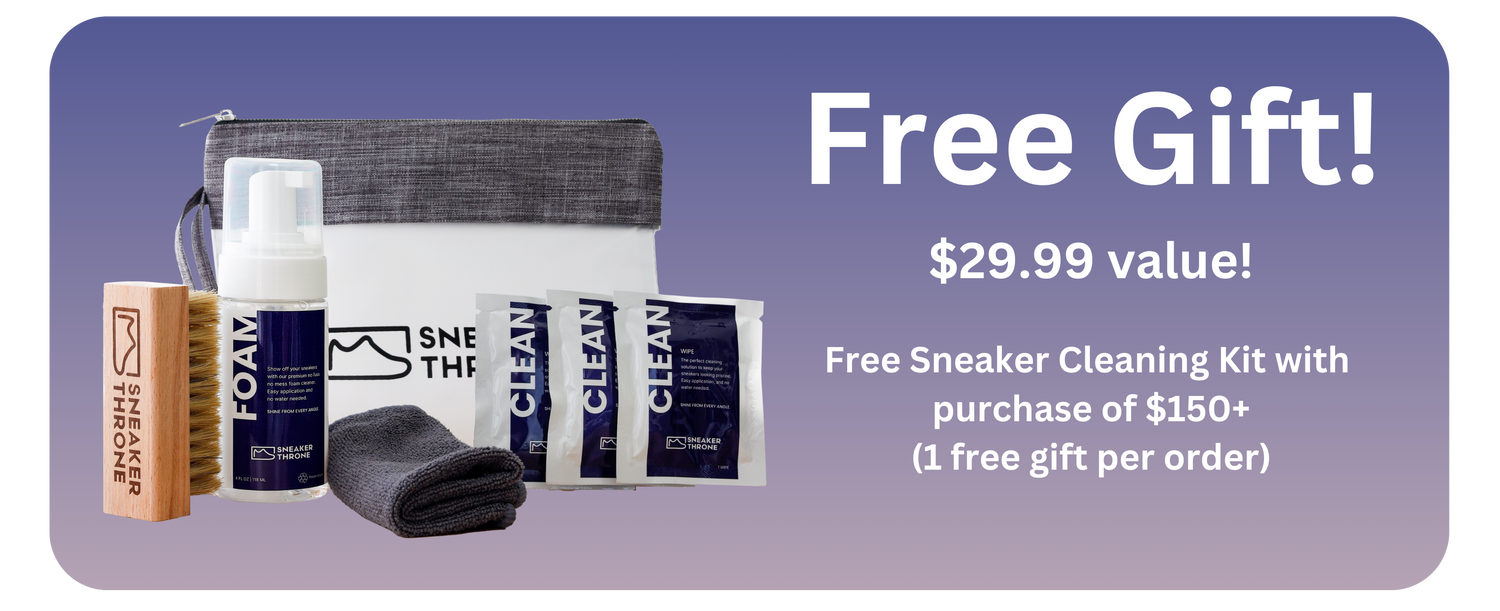 Keeping your hats clean and stored all in one place has never been easier. The Hat Throne can easily hold 30 hats by using its three slide out trays. Each tray is protected by an acrylic door finished with our custom Sneaker Throne knobs. Keep your hats organized and dust free. Best of all, the Hat Throne is designed to nicely stack right on top of your existing Sneaker Throne.
Easily fits 30 hats
UV protection on 5 sides

Crystal clear acrylic doors

Smooth slide hat tray for easy access and storage
Expertly wood crafted

Stacks seamlessly on top of your Sneaker Throne

Remote control LED color changing light strip with AC adapter (sold separately)
Outside Dimensions: 31" wide x 8.5" tall x 15" deep
Orders ship within 2-3 business days
3-6 day shipping time via Fed Ex & UPS Ground 
Ships from California or New Jersey based on inventory availability
How many hats does your case hold?
Hat Throne can hold up to 30 hats. 10 in each of the three compartments. 
How many units can you stack on top of each other
Hat Throne can stack up to 3 units. For stacks more than 3 high, we highly recommend using wall mounts (not included).
Do lights come with the cases?
Hat Throne can be ordered with or without lights. The "with Lights" option includes a LED light kit. 
Do your products require assembly?
Hat Throne is easy to assemble and the only tool that is needed is a screwdriver. Similar to buying an item at IKEA, first one might take you 30 minutes to assemble, but the second one will take you 10 minutes.
What is your return policy?
All of our products come with a 30 Day Moneyback Satisfaction Guarantee. If you are not happy, we are not happy.
Where is your company located?
Our headquarters are in Santa Monica, CA and we ship our products from warehouses located in CA and NJ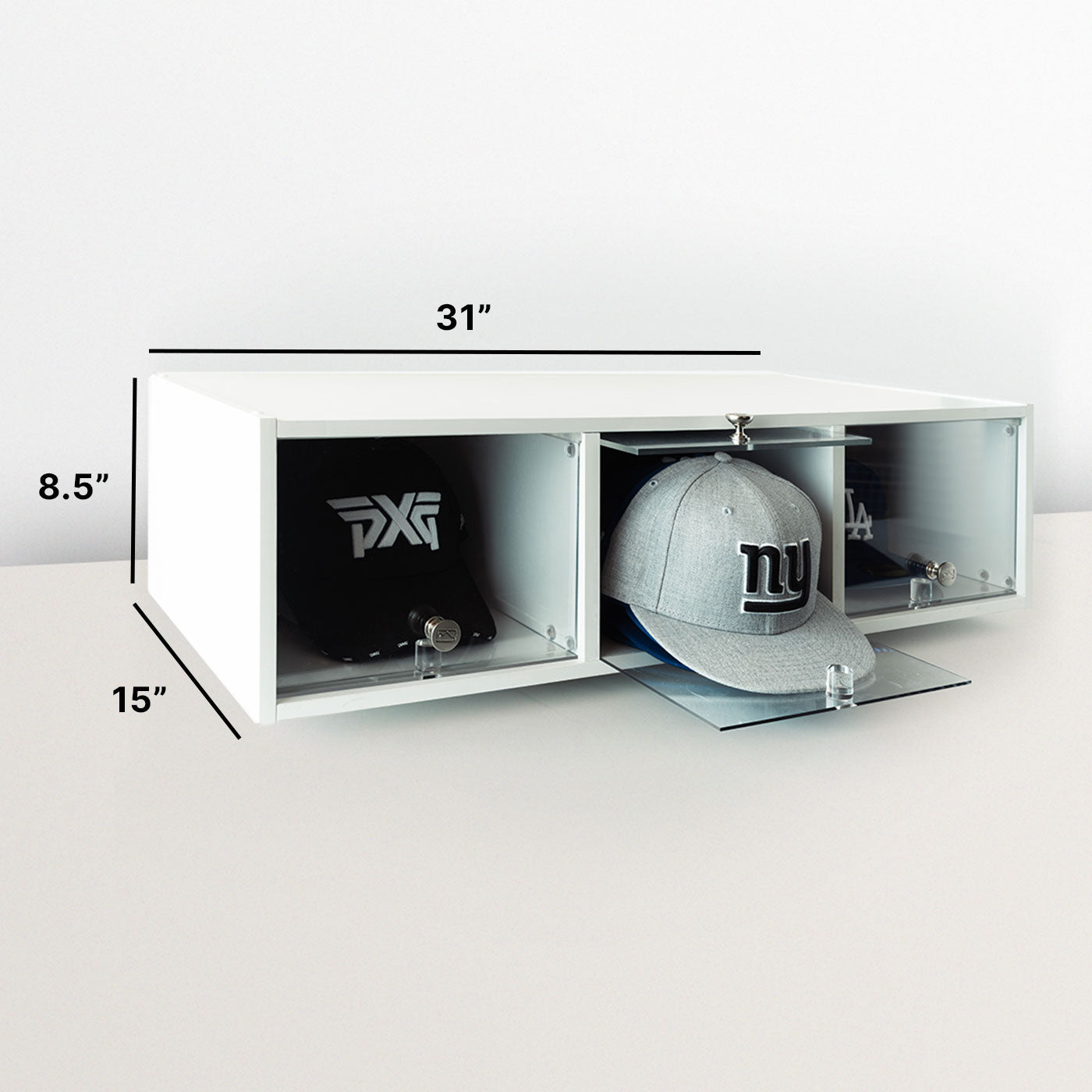 Perfect Size
A New Home for All Your Hats
Perfectly sized to store outside or inside any standard closet.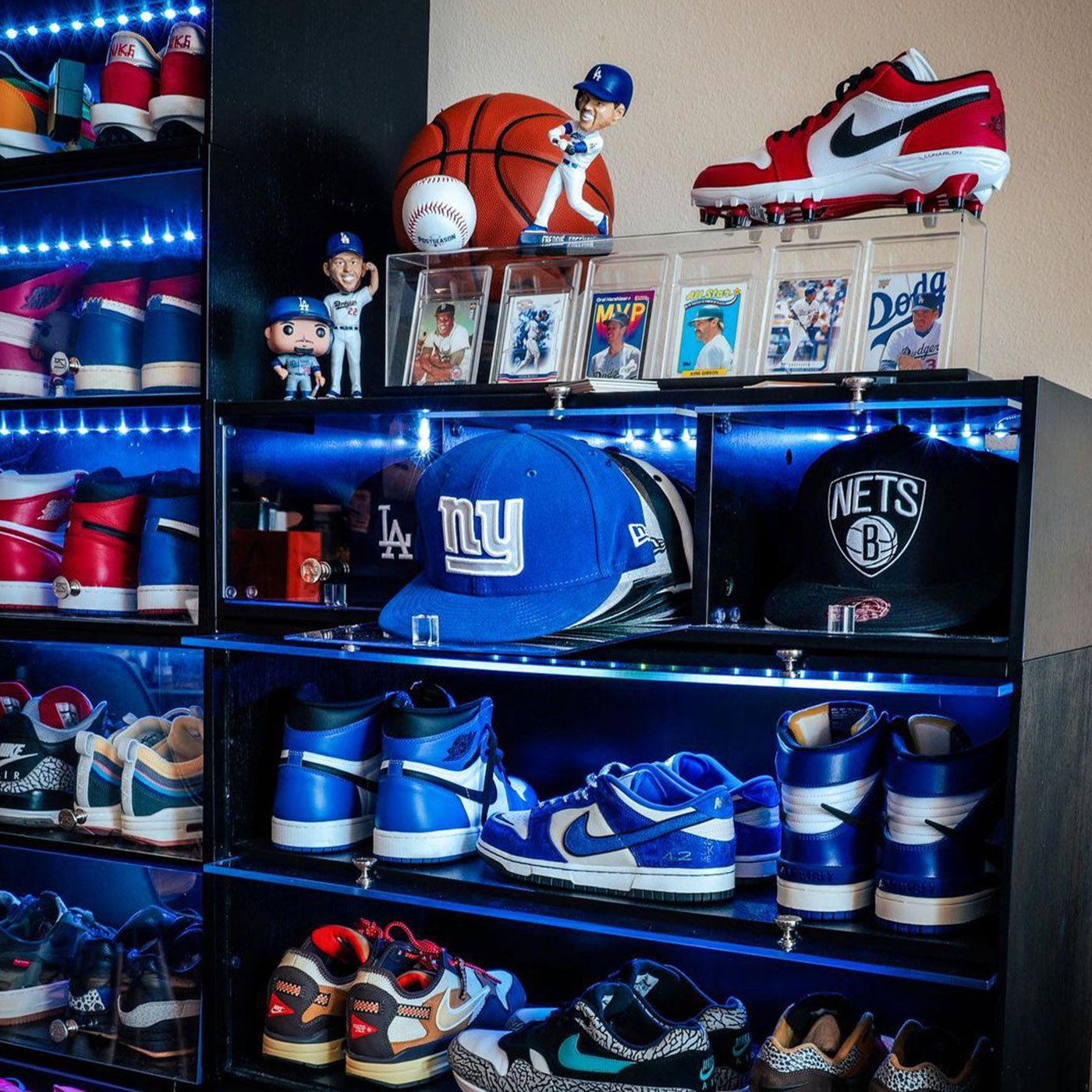 Light 'Em
Keep Your Caps Lit
Add the optional multicolor LED light strip with remote control and AC adapter (sold separately).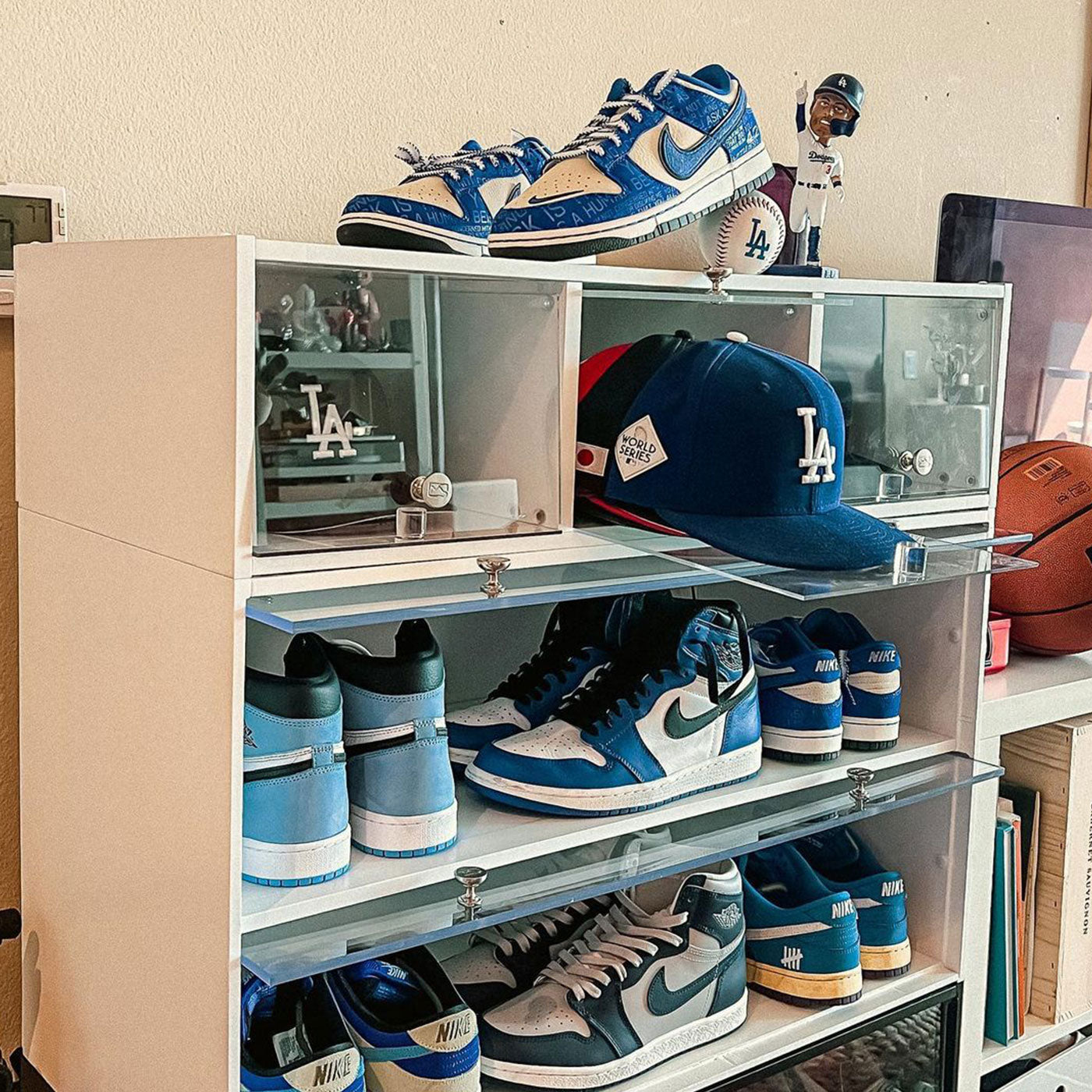 Stack Em'
The Royal Pair
Made to perfectly cap off your Sneaker Throne with a seamless stack.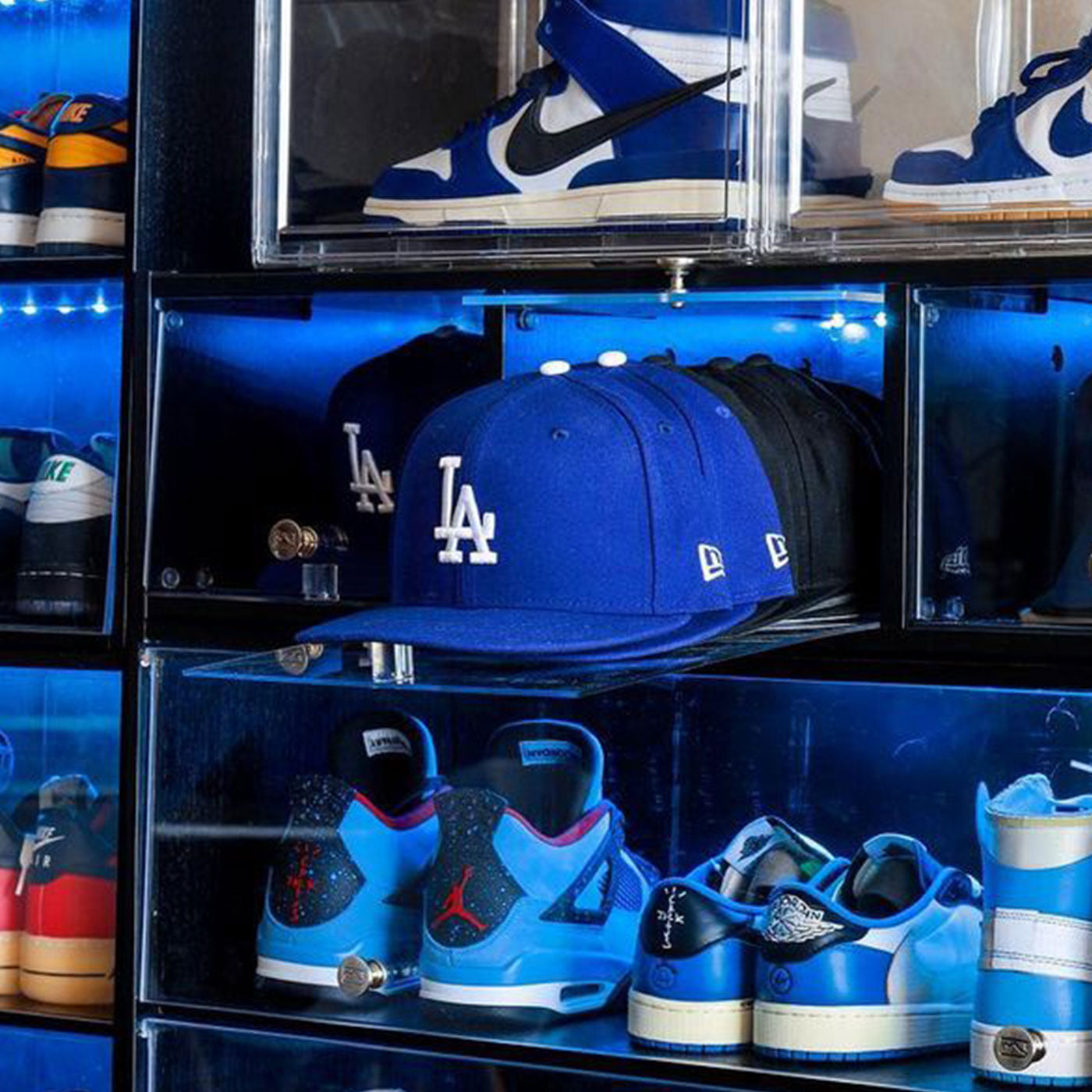 Slide 'Em
Easy Access
The smooth slide hat tray makes maximum storage a breeze. Need that hat in the back? Slide it out, grab and go.