2020 Year In Review: A Welcome Alternative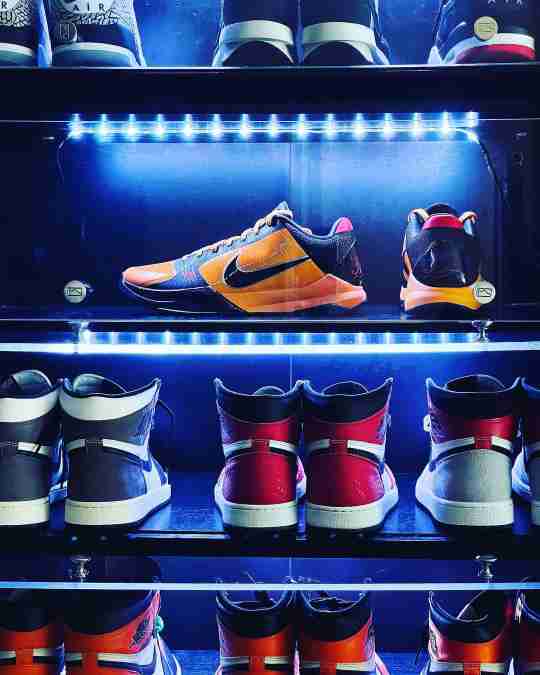 For Kobe Bryant fans the year started off in the worst way possible, losing Kobe Bryant and his daughter GiGi in a helicopter crash, along with 7 other people. To say that Los Angeles lost a legend, doesn't even begin to explain how much the "Mamba" meant to Southern California, or even the world. While we'd trade all our sneakers and then some to have Kobe back, we have to commend Vanessa Bryant and the Kobe Bryant Estate for working with Nike to bring back some of Kobe's sneakers for the fans.
The Nike Kobe 5 "Bruce Lee" originally released in 2010 and was one of many colorways that the Mamba wore on the way to defeating the Boston Celtics. Kobe was named NBA Finals MVP after the 7-game battle that revived the long-time Lakers-Celtics rivalry that has been a multi-generational feud between the two teams.
This year Kobe fans got the chance to relive some of those Mamba moments through the release of numerous Kobe 5 "Protro" releases and despite the world's nostalgia and the desire for Kobe memorabilia, one of the surprisingly impressive colorways was a variation that is completely new spin on the KB5. 
The Bruce Lee Alternate swapped the traditional yellow and black upper for a black on white version but kept the now-iconic scratch marks on the forefoot. This simple remake was a hit with collectors new and old, and made plenty of appearances on the NBA hardwood. While it's probably not even possible for Nike to produce enough shoes to keep all the fans happy, it's nice that they brought back the Bruce Lee Kobe 5 and worked up the Alternate version to show fans some extra love.
CHECK OUT OUR MOST POPULAR CONTENT
Money Back Guarantee
If Sneaker Throne isn't for you, we'll gladly refund your product within 30 days of purchase, minus return shipping.
Fast Shipping
Orders typically ship within 2 business days. We use FedEx & UPS Home Delivery so you can track your order to the door.
Safe & Secure
We love our customers and are here to answer any questions or concerns you may have. All transactions obviously safe & secure.