2020 Year In Review - Surprise Hype: New Balance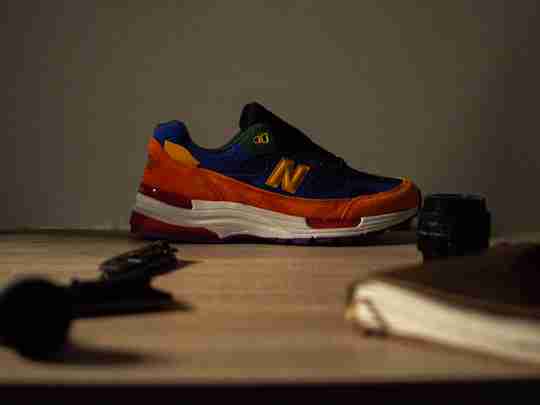 As we approach the finish line of 2020, one that many of us have been looking forward to since early March I might add, you can't look at social media without seeing "best of" lists. Personally, I'm a sucker for them. I like to see what people liked throughout the year, and what they apparently missed as well. Instead of adding another giant list to your "must-read" queue, each day for the next two weeks I'll be sharing some of the best, worst, and most surprising things that happened in sneakers in 2020. 
To start, we're kicking things off with the most surprising hype brand of the year, New Balance.
For many sneakerheads, New Balance is an appealing brand for two main reasons: quality materials on retro runners and Made In The USA products. In 2020, New Balance stepped their game up in a lot of ways. They were able to reach a much broader audience this year with the surprise success of the New Balance 327, a silhouette that blends NB designs into a  '70s vibe that's release was perfectly timed to ride the retro runner vibe wave that seemed to take over the early months of the year.
In addition to the new 327 model, New Balance dug deeper into their heritage with re-releases of popular models like the 990 V2 which they collaborated with KITH on, and, the 997 that has become a "Made In The USA" staple for the brand.
On This Year's New Balance Releases:
"New Balance attained elite level skill in walking the line between niche and hype. They banked on the speciality of collaborations and it paid out... I want all the big releases and a few low-key ones too."
Chris Chiu - Sneaker Photographer Extraordinaire &  Host of The Sneaker Podcast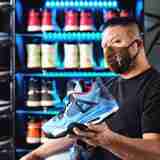 On his New Balance pick ups:
"This year I added the New Balance 992 and 997 to the collection. Talk about quality! Both models were the Made in the USA versions and provided the best material quality of any  of my sneaker pickups this year. Also I have to say that these may be two of the most wearable sneakers out there."
Mike Guillory - Sneaker YouTuber & Sneaker History Podcast Host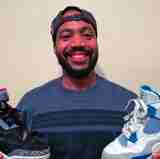 New Balance 327 Photos by Hypebeast
ONE PARTNERSHIP AFTER ANOTHER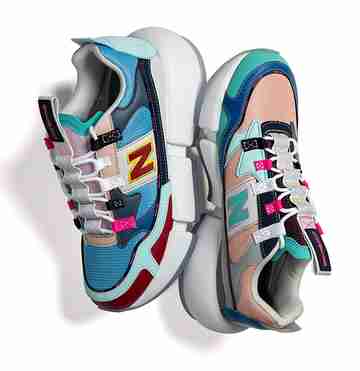 New Balance also found tremendous success in 2020 through a new partnership with Jaden Smith. Smith's Vision Racer silhouette become one of the most sought after releases from the brand with every new colorway. In true Jaden fashion, the chunky and modern runner also became a way to make the world a better place with the "Surplus" edition that used the scrap materials that would have otherwise become waste for New Balance into a colorful and unique sneaker design.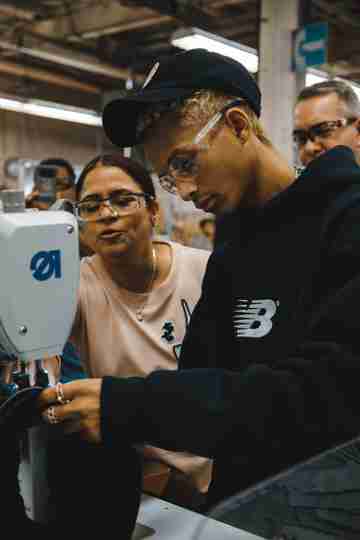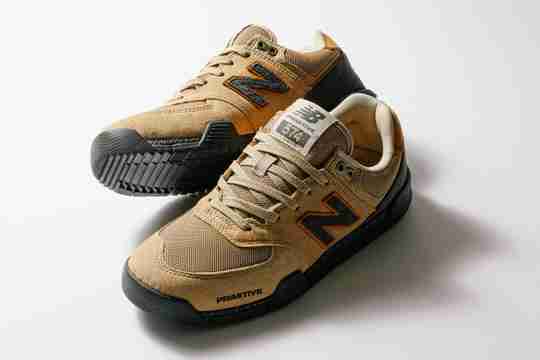 Last but not least, New Balance pulled out two classic silhouettes from their vault to finish off the year.
From their heritage hoops line, they collaborated with ALD on the Aimé Leon Dore x New Balance P550, which re-introduced a timeless style from when NB was a fixture on the NBA hardwood to an entirely new generation of fans.
Then, NB teamed up with legendary Southern California skate brand, Primitive, who reworked one of the company's most popular running models, the 574, into a skate-ready variation for the New Balance Numeric 'heads. 
By the end of the year, New Balance had made moves in footwear categories that most people had forgotten NB was even a part of through a combination of great designs, strategic collabs, and quality product.
Check back in tomorrow for a look at the next topic in our 2020 review of the year in sneakers.
CHECK OUT OUR MOST POPULAR CONTENT
Money Back Guarantee
If Sneaker Throne isn't for you, we'll gladly refund your product within 30 days of purchase, minus return shipping.
Fast Shipping
Orders typically ship within 2 business days. We use FedEx & UPS Home Delivery so you can track your order to the door.
Safe & Secure
We love our customers and are here to answer any questions or concerns you may have. All transactions obviously safe & secure.