3 Resolutions For Sneakerheads In 2021

It's that time of year where we look ahead and try to refine our ways of doing things to get more out of life, or for sneakerheads, more life out of our sneakers. Today we're looking at ways we can approach our passion for sneakers to get more joy from our kicks with 3 Resolutions For Sneakerheads In 2021.
1. Get Better Organized By Letting Go
Let's be real. We all have sneakers that for one reason or another we will likely never wear again. We're not suggesting you go full Marie Kondo by any means, but letting go of those old sneakers will make room for more Throne-Worthy sneakers. The re-prioritizing gives you a chance to appreciate the journey that those beaters took you on as well, which leads us into our second goal for 2021...
Don't Miss: 7 Shoe Storage Tips For Sneakerheads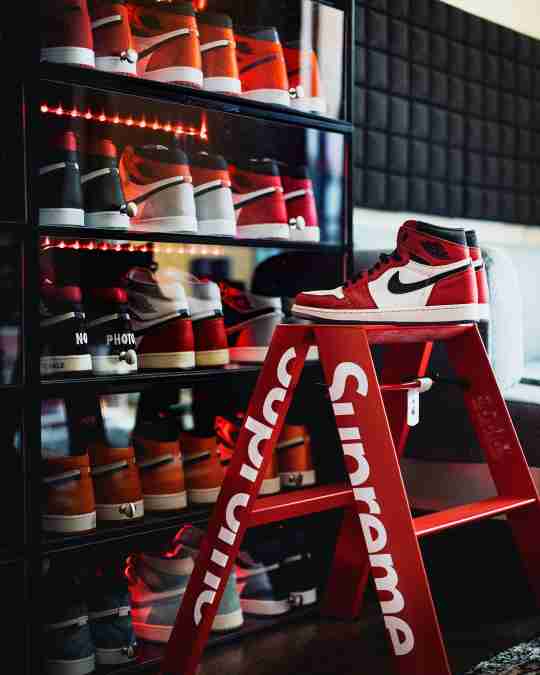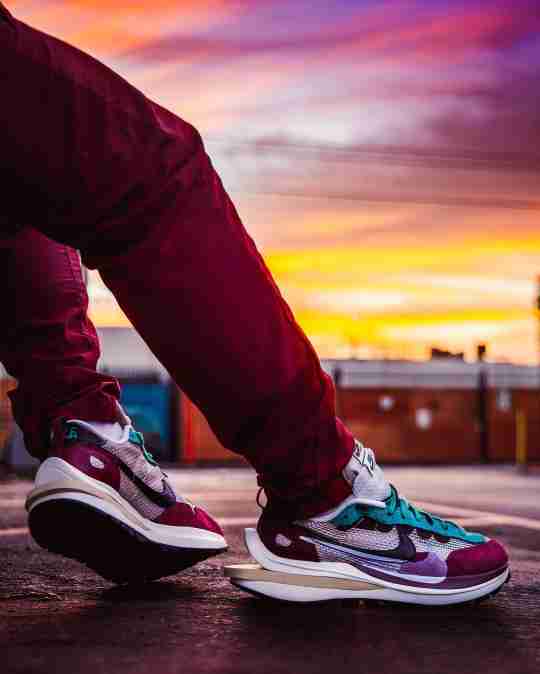 2. Making Your Own Story With Every Pair
If you listened to the recent Sneaker History Podcast with sneaker OG Russ Bengtson, who has a resume that includes editor-in-chief of Slam magazine, starting Slam's Kicks magazine, writing for Complex, GQ, Bleacher Report, and countless other media outlets, he presented an interesting way to think about the story behind a pair of shoes. While it's cool to hear the stories of Jordans directly from Jordan Brand, or even what makes the shoe special for someone like Travis Scott or Drake, Russ pointed out that the important story starts the moment you lace them up and begin to make the story your own. Go chase that sunset, connect with friends (when it's safe to do so), make more memories in those grails and take more pics along the way.
3. Take Better Care Of Your Sneakers
We all have the habit of letting things go a little too far when it comes to cleaning our sneakers. We're not going to name any names but there are certain people reading this who have some seriously stinky feet. You know who you are. That said, the chore of cleaning up your kicks is one we could all use a few pointers on. So, in a future post, we're going to get deeper into cleaning tips so that everyone can make the most of their Sneaker Thrones and Drop Side Boxes the next time they go to properly display those new pick ups.
Here's to making 2021 the best it can be! 👟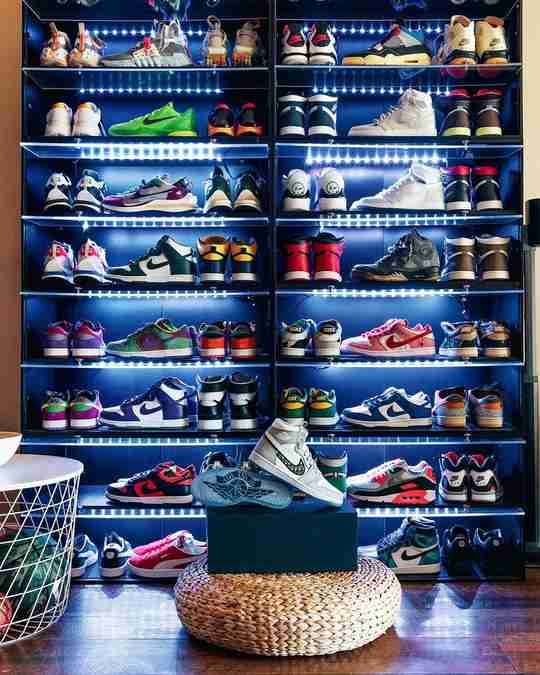 CHECK OUT OUR MORE FROM OUR YEAR IN REVIEW
Money Back Guarantee
If Sneaker Throne isn't for you, we'll gladly refund your product within 30 days of purchase, minus return shipping.
Fast Shipping
Orders typically ship within 2 business days. We use FedEx & UPS Home Delivery so you can track your order to the door.
Safe & Secure
We love our customers and are here to answer any questions or concerns you may have. All transactions obviously safe & secure.