8 Shoe Storage Tips For Sneaker Collectors

There are plenty of ways to store your sneakers, but there is also a lot to remember before you move your new favorite pair from on your feet to your Sneaker Throne.
Storing your sneakers properly is one of the most important elements of being a sneakerhead. The feeling of a fresh pair on your feet is incomparable and getting the most out of your kicks comes down to how to take care of them. Check out these 8 Shoe Storage Tips For Sneaker Collectors and you'll be on your way to creating a better life for your favorite kicks.
1. Clean Them First.
There is nothing worse than pulling out one of your favorite pairs only to realize you didn't freshen them up before you put them away. If you had a rough day and didn't get around to cleaning up your grails, you don't want to have to relive those memories the next time you wear them.
Not to mention, letting dirt, grime, and other things sit on the shoe for too long can leave permanent stains, and nobody wants that. This is especially true when displaying your kicks in your Sneaker Throne.

2.Stash Extra Laces.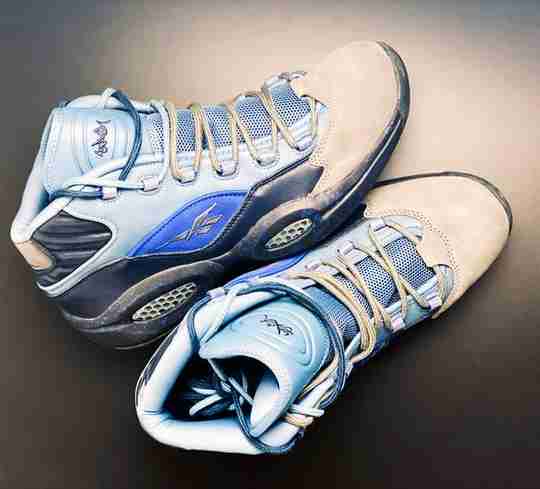 If you're like us, picking up new pairs of kicks is extra special when they come with extra laces.
This is one of the easiest ways to get more out of each and every pair, but sometimes those extra laces end up disappearing.
Next time, try shoving the extra laces in the shoe, or tying them to the existing laces, rather than in its box.This will make sure they're ready to be swapped out the next time you go to lace 'em up.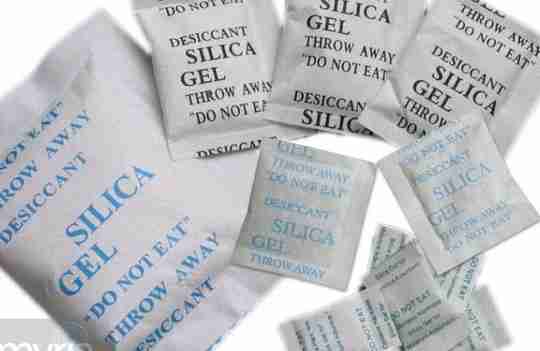 3. Avoid Moisture With Silica Gel Packs.
The long-debated usage of silica gel packs to prevent any unwanted moisture dates back to the early days of sneaker forums like NikeTalk and Sole Collector.
These little bags come with a lot of shoes straight from the factory, including some of the most classic Air Jordans, which for us, means you can't go wrong having them included in your sneaker storage plans.

4. Keep The Laces Loose.
This doesn't apply to all types of laces but most sneakerheads have seen what a twisted mess certain types of laces can become when left tied tightly. This is especially true for high-end sneakers with fancy laces, wax laces, and thinner lace designs.
Leaving them loose prevents them from being awkwardly pinched, crushed, or mutilated in any way, keeping them looking as fresh as possible for the next wear.

5. Avoid Too Much Direct Sunlight.
Ever seen a pair of kicks on display at your favorite sneaker store and noticed that the color has started to slightly fade? Or perhaps the white is looking a little yellow?
Ultraviolet rays from direct sunlight can take a toll on sneakers. While we highly encourage displaying your kicks for all to see, our one exception is direct sunlight. Keep them away from windows that get a lot of direct sunlight and they'll live a much happier life.

6. Light Them Properly.
Now, this doesn't apply to those that store their kicks in the original boxes, although we do appreciate a nice sneaker stack.
If you are going to store your sneakers, the Sneaker Throne comes with LED color-changing lighting that can be fine-tuned to match your mood. Now that's you do it.
7. Don't Forget Them.
One comment that we see constantly within the sneaker community is "I forgot I had these." That's what happens when shoes get thrown in their boxes, which then get thrown into bigger boxes, which then get pushed to the back of the closet or even scarier, the garage, or a storage unit. Our Drop Sides are a perfect remedy for forgotten sneakers.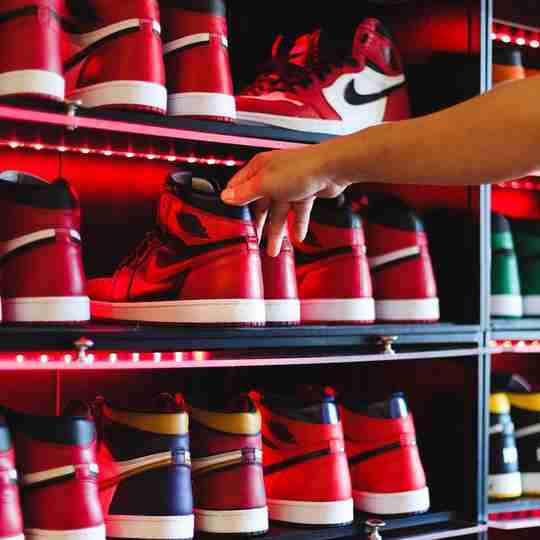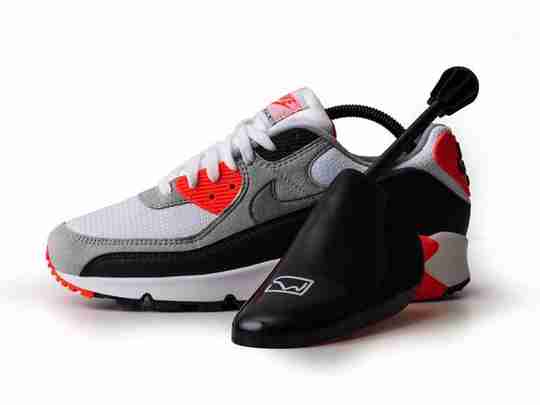 8. Extend Their Life.
If you wear your kicks, you need to take steps to extend their life. Just like anything worth keeping, proper care is where it's at. TBH, creases are fine if you are into that kind of thing, but their more suited for the beaters you leave by the front door. Our Sneaker Trees help your grails keep their shape when they are not on your feet.
To us, that's blasphemous. Your sneakers deserve to be displayed, especially in today's shoe game, where it takes a lot of effort and quite a bit of luck to cop kicks.
Celebrate the wins of your new pickups by putting them on display for everyone to see and you'll never have to worry about forgetting you had them.

CHECK OUT OUR MOST POPULAR CONTENT
Money Back Guarantee
If Sneaker Throne isn't for you, we'll gladly refund your product within 30 days of purchase, minus return shipping.
Fast Shipping
Orders typically ship within 2 business days. We use FedEx & UPS Home Delivery so you can track your order to the door.
Safe & Secure
We love our customers and are here to answer any questions or concerns you may have. All transactions obviously safe & secure.