The Staying Power Of Doing Good Will Never Be Beat

Since 2003, the Nike Doernbecher Freestyle program has raised over $29 Million for the OHSU Doernbecher Children's Hospital. While the news in the sneaker world might seem overwhelmingly negative, it's a good reminder that good things are happening, too. While sometimes sneakers can seem insignificant, this year I also got a personal reminder of just how special this program is to the kids that get to participate and the friends and family that get to share the proud moments. Before I get into that, let's talk about this year's Doernbecher Freestyle release.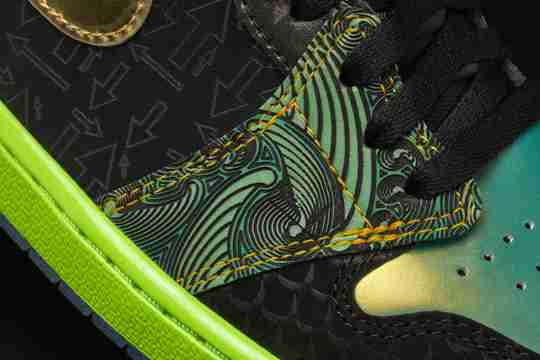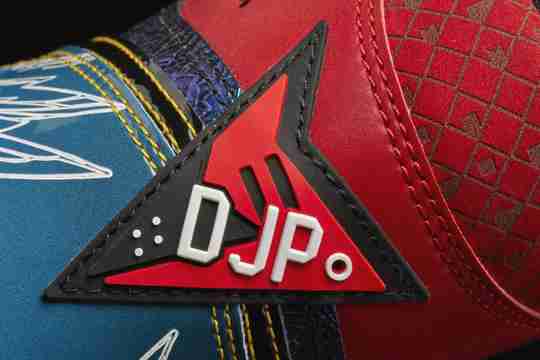 Due to the pandemic, the 2021 Nike x Doernbecher Freestyle charity event shifted to an online approach and adapted previous releases into a new colorway of the Air Jordan 1. "This year, we weren't able to have patient-designers, but that didn't stop us from celebrating, because it's an annual moment that the kids, the sneaker community and Doernbecher circles on their calendars — as well as all of us at the company," says Eric Sandy, Color Design Director for Jordan Brand. "We took it as an opportunity to celebrate prior patient-designers and their inspiring stories, culminating those details into a 'What The' design."

To celebrate the 17th year of the Doernbecher Freestyle program, only 17 pairs of the "What The" Air Jordan 1 Doernbecher were created. The first pair was auctioned off last week and appeared to be one of the most successful charity auctions that Nike and Doernbecher have ever had, with apparent bids from Marcus Jordan (son of Michael Jordan and owner of Trophy Room) pushing the price of the first pair well into the 6-digit levels before jumping to over $2 million before being halted for suspicious bidding activity. The OHSU Foundation is now investigating the bidding but has assured fans of the Doernbecher program that they will verify the uncharacteristically high bids.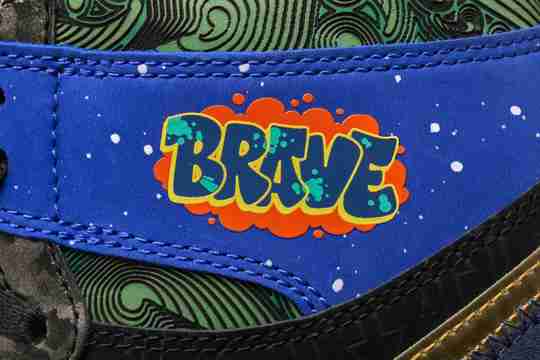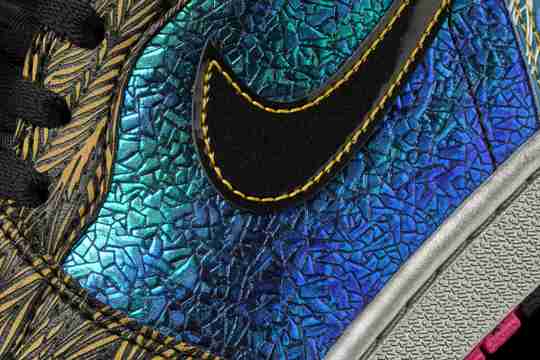 While the trolls may have caused a hiccup in this year's virtual auction, the power of charity auctions and programs like the Doernbecher Freestyle and Nike partnership really are much more special than the average sneaker consumer realizes. 
A few months ago, I received a message from a name I didn't immediately recognize but felt some sense of familiarity with. As I read the message I was overcome with emotion. Keeping the person's privacy in mind, here is what it read...
The top 15 list referenced was something I wrote for Complex back in 2013 and while I could have never guessed that I would ever hear from ANY of the patient-designers, it was an incredible reminder how much power there is in programs like the Nike and Doernbecher Freestyle. 
This year's Air Jordan 1 "What The" Doernbecher isn't attached to just one patient-designer but there is no doubt that every child that sees a piece of their shoe design on this one will feel a sense of pride once again. While there are only 16 pairs set to be auctioned on eBay later this year, it should be obvious that it doesn't get more Throne-Worthy than supporting a good cause. Good luck to those of you who will be bidding!
CHECK OUT SOME OF OUR POPULAR ARTICLES
Money Back Guarantee
If Sneaker Throne isn't for you, we'll gladly refund your product within 30 days of purchase, minus return shipping.
Fast Shipping
Orders typically ship within 2 business days. We use FedEx & UPS Home Delivery so you can track your order to the door.
Safe & Secure
We love our customers and are here to answer any questions or concerns you may have. All transactions obviously safe & secure.