Drake's New Nike Sneaker Collab Is Finally Here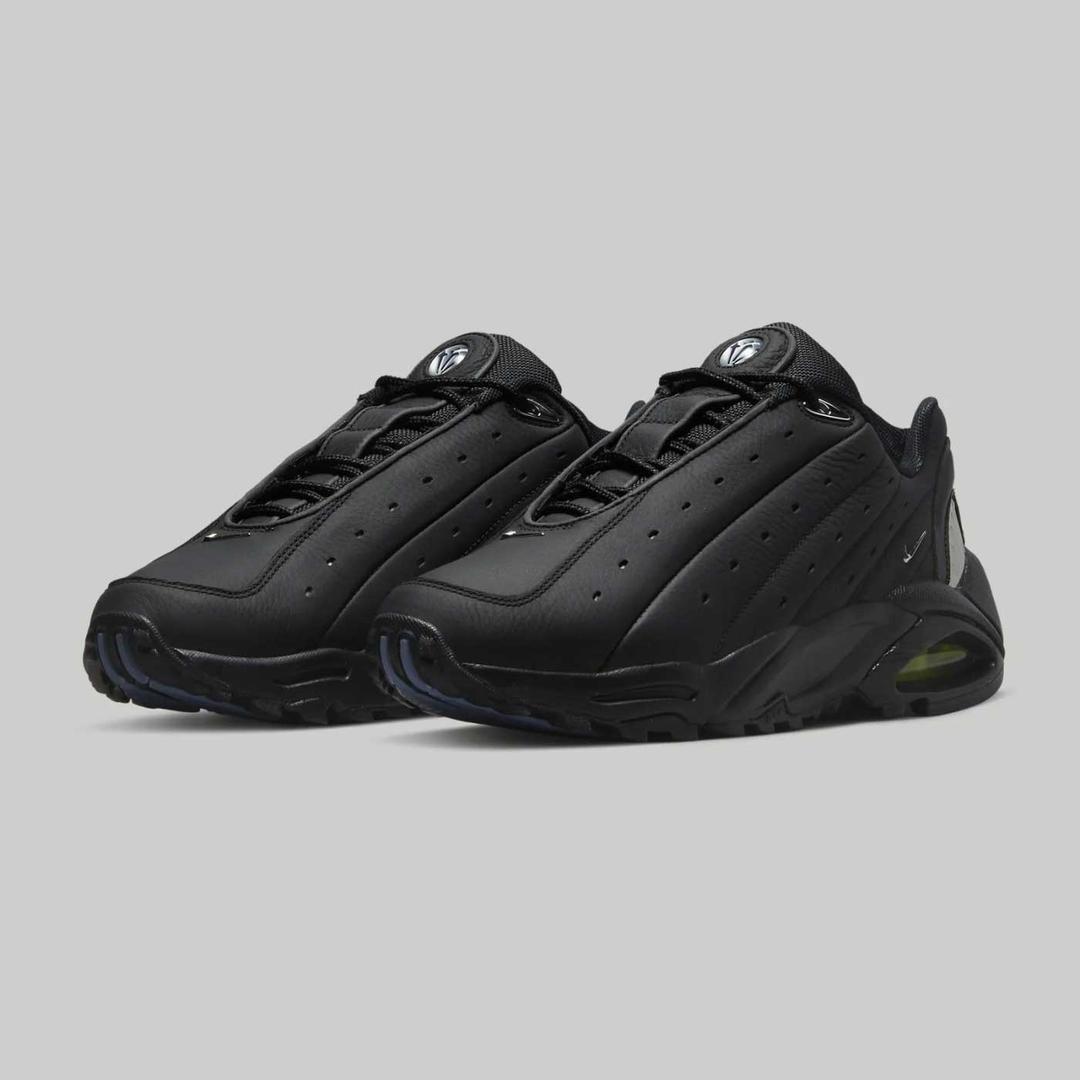 After what seems like years of anticipation, Drake and Nike have finally unveiled the Hot Step Air Terra and set the release date for March 3rd. If you remember, Drake's partnership with Nike (and Jordan Brand) seemed to be in limbo after he was spotted in adidas on more than a handful of occasions. Then in 2018, Pusha T released a track dissing Drake, telling the world about his son and exposing a potential adidas deal that Drizzy had in the works. Not long after that, Drake returned to wearing Nike's and Jordans exclusively and the rumors of his Nocta collab jumped to new levels. Nocta, a name inspired by Drake's "nocturnal creative process," eventually released its first apparel collab with The Swoosh in early 2021 but the sneakerheads were left without clarity on a future footwear release.

Much like Drake's previous Air Jordan collabs, simple color choices will be the first releases of the Drake x Nike Hot Step Air Terra. An all black version and an all white version of the semi-ACG looking design will first launch on the Nocta website. While the design is not an exact retro model, it's got a very '90s feel thanks to a bulky design and aggressive outsole. Adding to the nostalgic vibe is 3M piping, a neon Colored Air cushioning unit, and Chrome-like mini Swoosh logos. Will you be grabbing a pair of Drake's latest Nike collab when the Hot Step Air Terra releases hits Nocta.com on March 3rd?
CHECK OUT SOME OF OUR MOST POPULAR STORIES
Money Back Guarantee
If Sneaker Throne isn't for you, we'll gladly refund your product within 30 days of purchase, minus return shipping.
Fast Shipping
Orders typically ship within 2 business days. We use FedEx & UPS Home Delivery so you can track your order to the door.
Safe & Secure
We love our customers and are here to answer any questions or concerns you may have. All transactions obviously safe & secure.