Love or Hate: The Impact of Virgil Abloh's Off-White

Nearly ten years ago now, Virgil Abloh launched his Off-White brand and in the decade since, Virgil has used a combination of sports, hip-hop, design, and celebrity to become one of the most loved and hated names in the sneaker and streetwear cultures. As a Chicagoan, Abloh's creativity is deeply rooted in a place most can relate to, the '90s. Or, more specifically, Michael Jordan and the Chicago Bulls and how they became not only The Windy City's inspiration but the way they became a form of expressiveness for the entire world and the world of pop culture. With the help of his own creative circle of friends that includes the likes of Kanye West, Don C, Jerry Lorenzo, and Heron Preston, Virgil has taken his experiences and transformed them into an inexplicable world of creative outputs that have shifted the culture of sneakers and beyond, and simultaneously, made him one of the most polarizing people on the planet.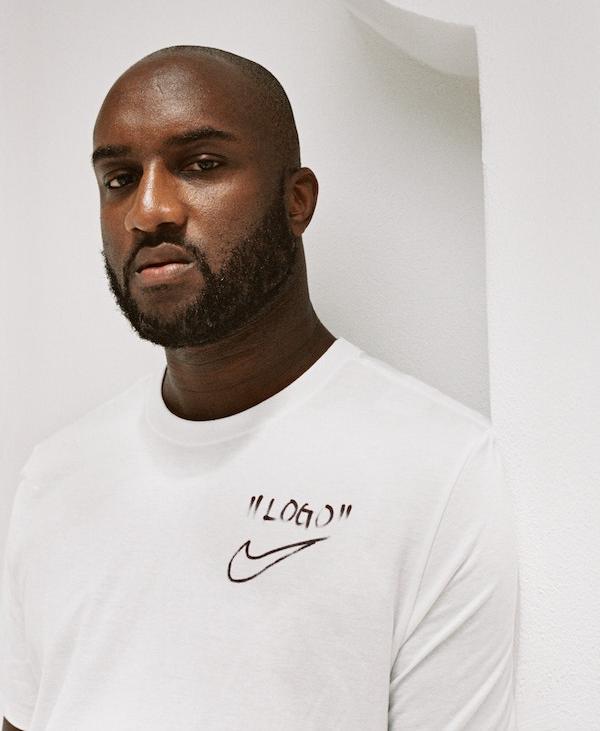 In the summer of 2017, Nike and Virgil Abloh's Off-White released the first of their collaborations dubbed "The Ten". The collection consisted of ten shoes split into two themes. The "REVEALING" theme consisted of design cues that feel a bit more raw thanks to obvious unfinished edges, an almost hand-made type of detailing, and the remake of the Air Jordan 1, Nike Air Max 90, Nike Air Presto, Nike Air VaporMax, and Nike Blazer Mid models. The "GHOSTING" theme was applied to the Nike Zoom VaporFly, Nike React Hyperdunk 2017, Converse Chuck Taylor, Nike Air Force 1, and the Air Max 97, and featured translucent uppers and similar materials and design details. For those familiar with the industry and process of collaborating, the most impressive part of the collab is that it took only 10 months to come to life. That's the equivalent of hopping on a bullet train, and something America doesn't quite know how to appreciate quite yet, but will one day be praised as a necessity, in my opinion.
As it turns out, Virgil wasn't the only world-famous designer that Nike worked with on "The Ten," but we'll get into that.

While the hype of nearly every Off-White release has undoubtedly kept Virgil's name and brand at the top of the resale market, it's also kept the anticipation for the next release going as well. Off-White has remained an essential talking point in the sneaker conversation since those first releases back in 2017. While there have been a lot of crazy, intriguing, industry-changing, and also plenty of boring things happening in the sneaker game since that time, you would be hard-pressed to find a day where the sneaker blogs and major social media accounts were not including Off-White collabs in their narrative. On one hand, you could argue that these types of accounts and publishers are simply doing what they have to do to keep the clicks and likes coming in. On the other, there is no denying that A LOT of people really truly like what Virgil has done since he began collaborating with major brands.
Is It Marketing?
On the side of the haters, Virgil's dumbed-down labeling and a design aesthetic that I would lovingly call, grade-school-like construction-inspired, is often attacked for a lack of creativity. The repetitive use of styling, like the labels commonly used within quotation marks, and simple additional "branding" like the use of zip-ties, which double as nothing more than a throw-away piece as explained by Off-White. Those same zip ties that "serve no purpose" will also sell for $10-20 on eBay, which I consider a marketplace that is equally as valuable as a marketing tool as it is a digital garage sale.
The same aesthetics found in Off-White designs are also blindingly popular for anyone willing to look. The '90s and 2000s were times when brands created increasingly more polished presentations for their products (*waves to my fellow Apple fanboys*), and in the sneaker world, that vibe translated into literal shiny sneakers with a polished-like finish nearly every NBA All-Star game. So naturally, over the past two decades, we've reverted to a more industrial and simplified (as in the appearance of simple, not the work, creativity, or process of) approach to products. Look at creators like Tom Sachs, or Casey Neistat, who have both made a name for themselves by intentionally being "careless" about their creative efforts while being obsessively detail-oriented, mind-blowingly organized, and relentlessly committed to the process of creating. Virgil, at least from a distance, seems to have the same strategies and values.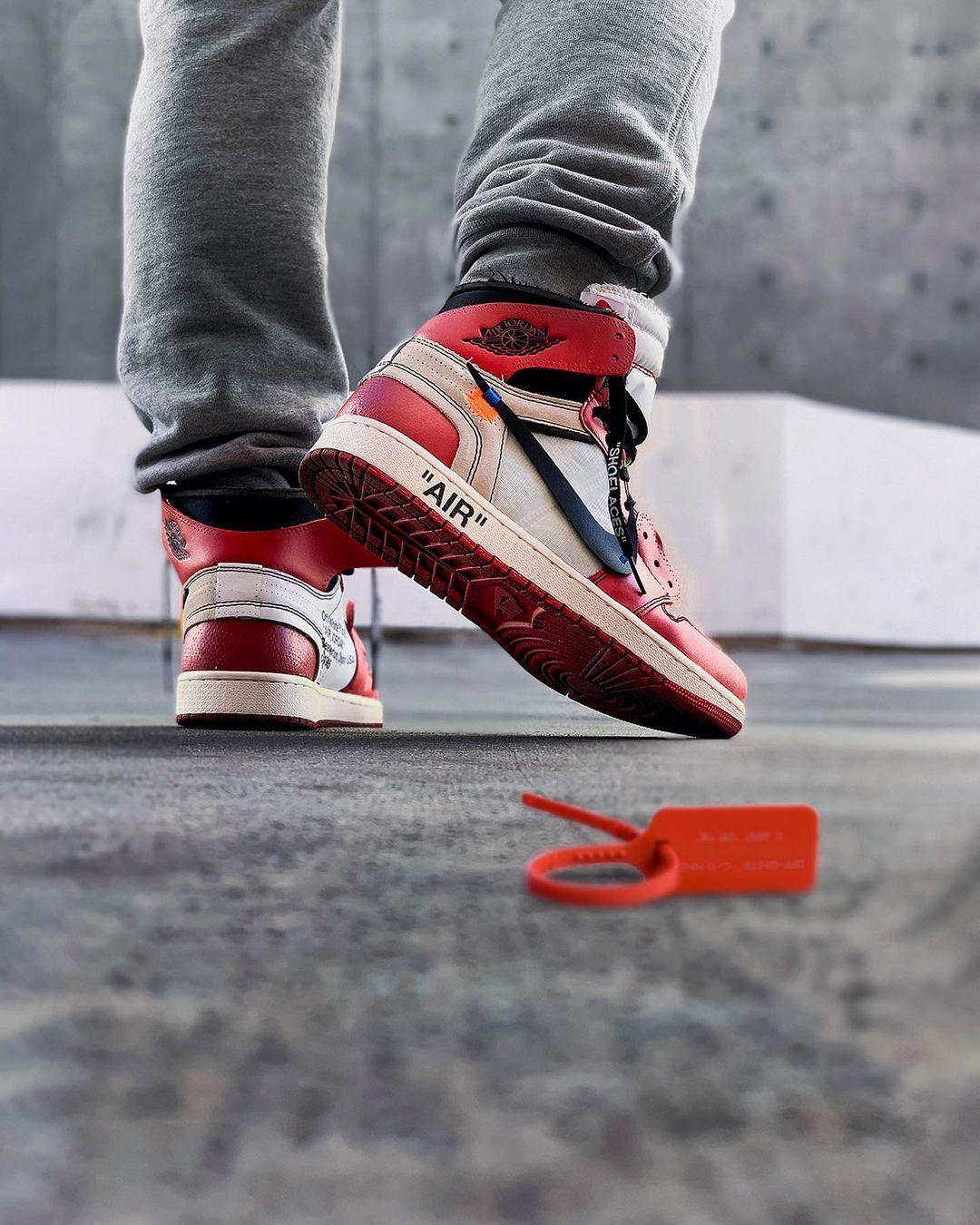 Is It Art?
History has proven that success for an artist in the modern era is more formulaic than we might think. If you look at someone like Keith Haring in the '80s, Shepard Fairey in the '90s, and KAWS in the 2000s, the rinse and repeat nature is a key to becoming commercially successful. While I'd remind you that as a creative or an artist (or simply a human being), true success is the ability to not compare yourself or your work to others, making money, which is still the most societally accepted measure of achievement, requires an unyielding commitment to making you and your work recognizable by the masses, now more than ever.
That said, competition is also more prevalent than ever because of social media. As I mentioned before, there was another designer meant to also be a part of Nike's "The Ten."
In late 2017, a few months after the launch of Virgil's Off-White x Nike collaboration, Hiroshi Fujiwara of fragment design revealed that he also had been working with Nike on the same project. Hiroshi and his fragment design label have a long history of collaborating with Nike and Jordan Brand but the thing about creatives and collaborations is that brands like Nike are always looking to the future to find the next wave they can attach their Swoosh to. It creates competitiveness whether the designers and creatives working with the brand like it or not. That competition seeps into the world of consumers and ultimately starts to divide people who oftentimes get lumped into the old school and new school labels. It works the same way in the art world. There is only so much space in the gallery to go around.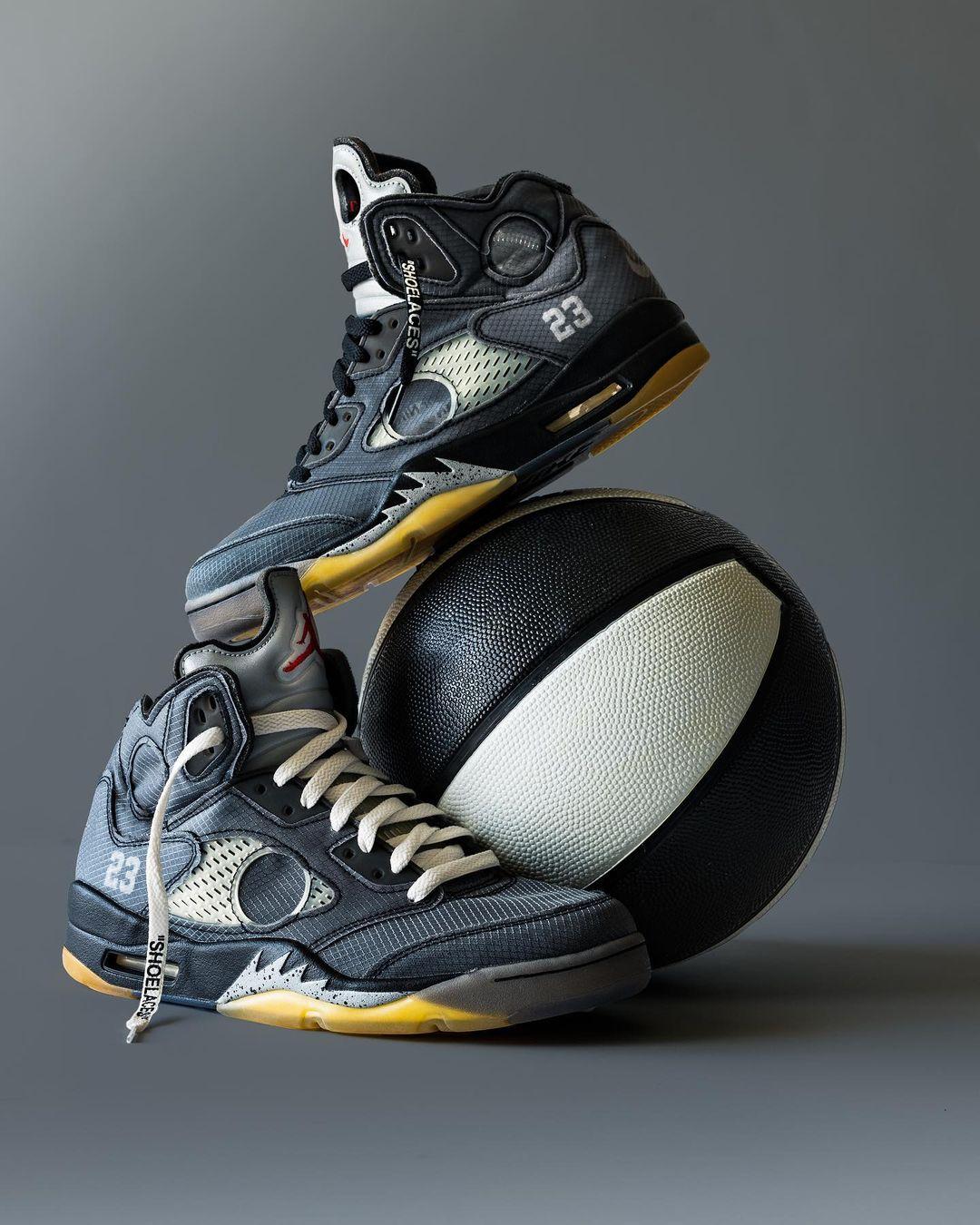 With arm's reach access to some of the world's most creative minds and their mind-numbingly large audiences, as well as the green light for creative freedom at some of the most well-known brands (Virgil has collabs with IKEA, Moët & Chandon, Levi, Rimowa, Barneys, and countless others), jealousy naturally knocks on Virgil's door every time he sets foot on the internet or releases new product. Whether it's justified or not, is apparently in the eye of the person chugging the most digital courage internet commentator, but that doesn't seem to matter to Virgil and his team at Off-White. With more collaborations on the way, it seems that Drake's take is spot on, "jealousy is just love and hate at the same time" and both of those are equally valuable at marketing the next release.
When it comes to old school vs. new school attitude, I find myself torn. I'm a fan of the history, I love the traditional Air Jordans, and in this example, I've been a fan of Hiroshi's fragment design for a long time. On the flip side, I'm a super fan of the sneaker world and the footwear industry as a whole, and that means seeing the energy that someone like Virgil Abloh brings to the business is undeniable, and exponentially valuable in inspiring the next generation, whether half the world fails to understand him or not. I find myself inspired by Virgil's ability to navigate the political challenges and sensitiveness of the sneakerheads, but in some way, I feel like I'm not the target consumer for the super-limited in nature releases  since I don't own any Off-White collabs and have never put in much effort to get them. At the end of the day, I'd take a pair of Chicago Jordan 1s over the Off-White version if the price were the same.
I guess that's the beauty of artistic creation, though. In the case of sneakers, my feet and my sneakers are my gallery and become my story, and it's perfectly fine for you to curate your own gallery and tell your own story through the shoes you wear. 
CHECK OUT SOME OF OUR MOST POPULAR STORIES
Money Back Guarantee
If Sneaker Throne isn't for you, we'll gladly refund your product within 30 days of purchase, minus return shipping.
Fast Shipping
Orders typically ship within 2 business days. We use FedEx & UPS Home Delivery so you can track your order to the door.
Safe & Secure
We love our customers and are here to answer any questions or concerns you may have. All transactions obviously safe & secure.