Throne-Worthy: Air Jordan 11 "Jubilee"
25 years ago, something special happened in the world of sneakers that was bigger than just a pair of shoes. The Air Jordan 11 has become bigger than anything any sneakerhead, athlete, footwear designer, marketer, or basically anyone on the planet, could have ever imagined. It's easy to credit the amazing work by Tinker Hatfield designing the original shoe in the mid-'90s for making it stand out from other sneakers of the day. In addition, what Michael Jordan did on the court in the black and red "Playoffs" aka "Bred" colorway during the Chicago Bulls unbelievable run to a 72-10 record and NBA Championship, can't be overstated either. That said, it's really how sneakerheads have embraced the Air Jordan 11 as the annual must-have "cherry on top" of sneaker buying during the holiday season, that has taken the AJ11 to new heights.
Michael Jordan wearing the Air Jordan 11 "Concord" - Photo via Sneaker History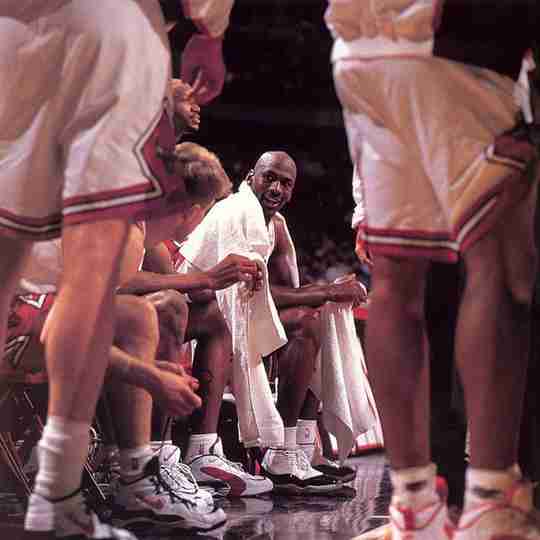 I've always considered myself lucky to be born in the generation that got to see MJ play in person. When Michael Jordan and the Bulls came to town, everyone wanted to see them. Even when the Bulls were playing against teams you didn't really care about, you made an effort to watch. Part of it was just the excitement that came from MJ's incredible energy. Part of it was wanting to share that experience with friends the next day at school or work. Jordan and the Bulls were social media before the Internet was even a thing. Whether you watched the games as they happened or caught the highlights on ESPN's late-night SportsCenter, it was a must to be in the know.
As for the sneakers, it was a much different time. Sneakers weren't mainstream but they were heading that way thanks to MJ. Reselling was a practice reserved primarily for those that had access to the game-worn shoes and autographed pairs. Generally speaking, it wasn't difficult to cop kicks if you could afford them. There was one thing about Air Jordans back then that hasn't changed much (other than the designs) and that's the feeling you get when you get a pair. The immediate questioning of whether or not you should throw them on feet right away or wait for a special occasion, and the need to share your newfound joy with friends who understood the feeling of landing a fresh pair.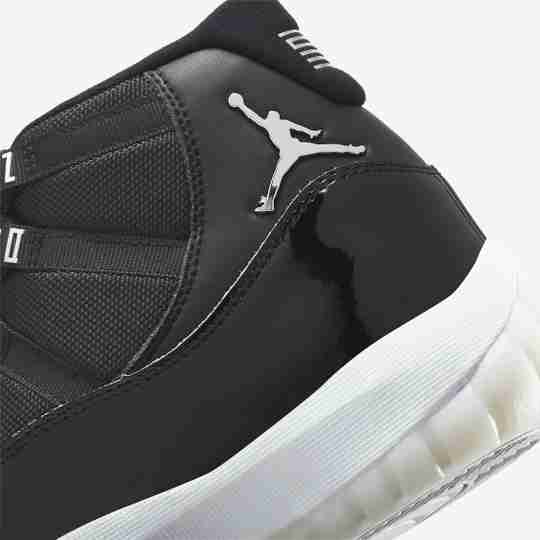 It may seem as if the Air Jordan 11 now has a much different appeal between the generations of sneakerheads, but I'd argue that it's the same feeling wrapped in a different shoe box. For those that saw MJ play, like Mr Foamer Simpson said, the Jordan 11 is more like a display piece than it is a pair that you wear. It has a nostalgia about it that guarantees its appeal in that way. For the sneakerheads that never saw MJ play, the nostalgia comes from the Jordan 11 releases from previous years and the memories that have been shared with friends, whether that's camped out waiting for the mall to open, or the ups and downs of deciding when to wear or flip your pair.
The Jubilee colorway celebrates the 25th anniversary of the iconic Jordan sneaker and throughout those years there is one thing that always comes to mind when I see a pair of Air Jordan 11s. On the inside of the box on previous releases it would say, "Mike made them fly. Tinker made them shine. You made them iconic."
As another holiday Air Jordan release is upon us, it's more apparent than ever that those words ring true, and once again, one of the most legendary sneakers ever created is ready to be put on display in a new colorway that is nothing short of Throne-Worthy.
The Air Jordan 11 "Jubilee" releases December 12th at Jordan Brand retailers worldwide.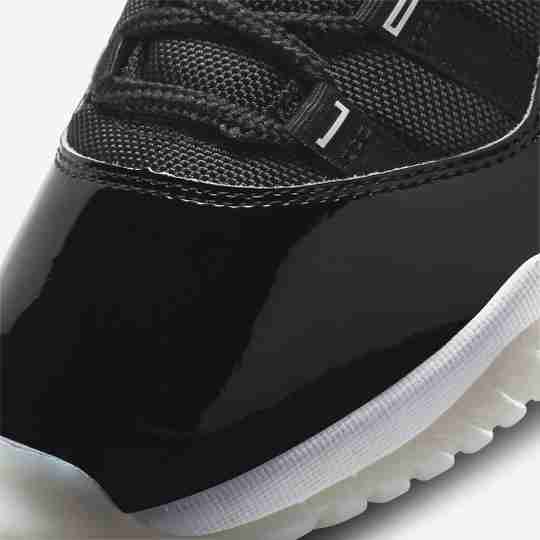 CHECK OUT OUR MOST POPULAR CONTENT
Money Back Guarantee
If Sneaker Throne isn't for you, we'll gladly refund your product within 30 days of purchase, minus return shipping.
Fast Shipping
Orders typically ship within 2 business days. We use FedEx & UPS Home Delivery so you can track your order to the door.
Safe & Secure
We love our customers and are here to answer any questions or concerns you may have. All transactions obviously safe & secure.