Louis Vuitton x Nike Air Force 1s by Virgil Abloh

Love him or hate him, Virgil Abloh continues to push the envelope through his partnerships with Nike, Jordan, and Louis Vuitton. This morning in Paris, he unveiled one of the craziest collaborations we are likely to ever see, and one that is sure to be as polarizing as his original "The Ten" collection was when it first appeared. Virgil has linked two companies he's become an important part of with a collaboration between Louis Vuitton and Nike on the iconic Air Force 1 model. Yes, you read that right. Nike and Louis Vuitton now have a collaboration. So far nearly a dozen colorways have been spotted on social media, many of which were shared by Imed Soussi.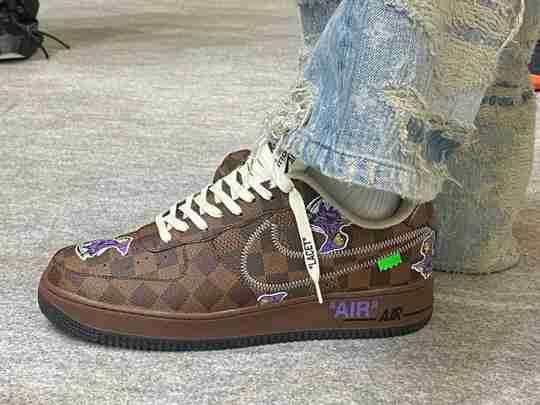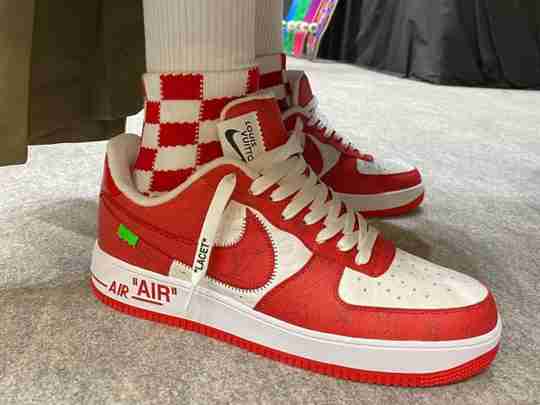 Although the connection between luxury brands and sneaker brands isn't common, the Dior x Air Jordan 1 opened up new opportunities for brands to take advantage of. What makes the Louis Vuitton x Nike Air Force 1 collab interesting is that Virgil Abloh is such a big part of both businesses, as a regular collaborator with Nike and the head of menswear for Louis Vuitton. As for the designs, they're kind of what you would expect from Virgil. They feature iconic details from Louis Vuitton, classic silhouettes from Nike, and Abloh's unfinished edges combined with his "AIR" branding on the midsole. It's the tried and true, "If it ain't broke, don't fix it" approach that he takes with most of his collabs at this point. No word on a release for these but you can check out the colorways below.
Money Back Guarantee
If Sneaker Throne isn't for you, we'll gladly refund your product within 30 days of purchase, minus return shipping.
Fast Shipping
Orders typically ship within 2 business days. We use FedEx & UPS Home Delivery so you can track your order to the door.
Safe & Secure
We love our customers and are here to answer any questions or concerns you may have. All transactions obviously safe & secure.