The Most Important Sneaker Nike Has Ever Made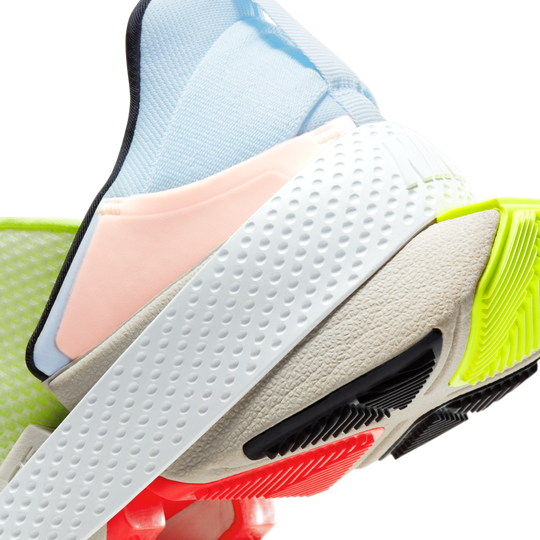 If you were to ask most people what the most important sneaker Nike has ever made is, you'd probably get a lot of the same answers. The Air Jordan 1, Air Max 1, Air Force 1, and maybe even the Dunk based on its popularity right now, would all be expected. Each shoe is an important kickstart to a long line of successful models, or if nothing else, a jumping-off point for some of the technologies and footwear elements that we see used in countless sneakers, both under the Nike brand and elsewhere. However, many of us take for granted the abilities we have to put on our shoes, or furthermore, being able to tie our own shoelaces. That's where Nike's FlyEase technology comes in.
FlyEase has been in the works for years. The idea and development of Nike's FlyEase is a decade into its goal of creating "an easy-entry footwear system to help athletes of all abilities and ages perform better."
The project began where many of these types of projects do for Nike, in the hands of designer Tobie Hatfield. If you recognize the name, it's because Tobie has designed some of the most important shoes in Nike's running history, including the Nike Presto, Nike Free, and countless others. He's also the brother of Nike designer, Tinker Hatfield. 
Back in 2012, Tobie took on the project of creating a shoe for those with challenges getting in and out of their shoes. Inspired by a letter from Matthew Walzer, Tobie set out to create footwear that utilized an entry-and-closure system for athletes who experience those troubles. After making a few one-of-a-kind sample pairs, Tobie became determined to make this new technology scalable. Thankfully, as a 25+ year veteran at Nike, who once was a pole vaulter under coach Bill Bowerman at the University of Oregon. Having the blessing of the co-founder of Nike as well as permission from the other co-founder, then-CEO, Phil Knight, Tobie went to work.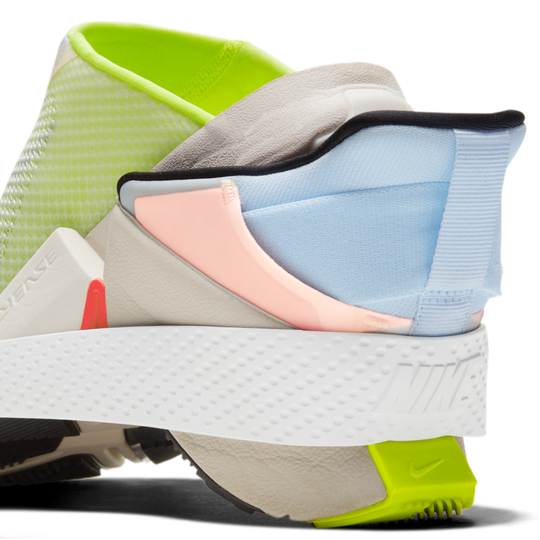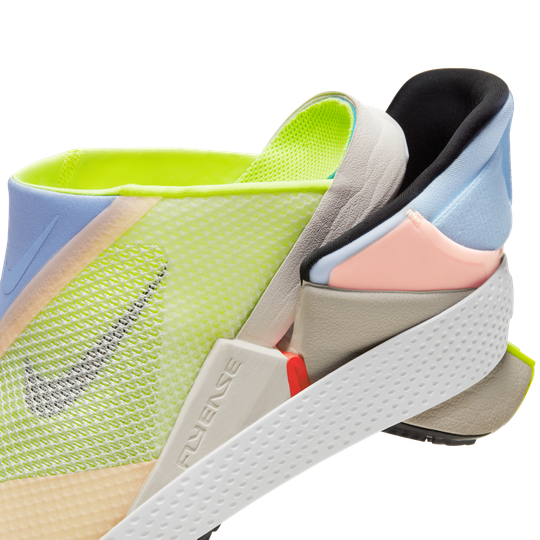 In 2012, Nike delivered Matthew Walzer the first of the FlyEase prototypes and three years later, Nike unveiled the first FlyEase, the Nike Zoom Soldier 8, the signature shoe of Walzer's favorite athlete, LeBron James.
Fast forward to 2021, and the progress made through dozens of FlyEase designs has brought us to the first-ever hands-free design, the Nike GO FlyEase. Using a rubber-band-like tensioner, the team at Nike was able to create a shoe that flexes open thanks to a bi-stable hinge that keeps the shoe sturdy both in the flat closed position while wearing, as well as the opened position that can be achieved by applying pressure to the heel. The easy-on and easy-off nature of the GO FlyEase gives new options to people with physical challenges like Matthew Walzer, champion fencer Bebe Vio, a parent with their hands full, as well as the average person racing through life.
Time will tell how the GO FlyEase is received but we've got a hunch this is a complete game-changer and that kind of outside the box thinking makes the new Nike GO FlyEase throne-worthy to us. 
The Nike GO FlyEase is available to select Nike Members and will be released in larger quantities later this year.
Money Back Guarantee
If Sneaker Throne isn't for you, we'll gladly refund your product within 30 days of purchase, minus return shipping.
Fast Shipping
Orders typically ship within 2 business days. We use FedEx & UPS Home Delivery so you can track your order to the door.
Safe & Secure
We love our customers and are here to answer any questions or concerns you may have. All transactions obviously safe & secure.