Nike Is Taking Their Día de Muertos Collection To New Levels This Year

Nike is no stranger to dropping holiday-themed sneaker collections. As a matter of fact, all of the sneaker brands tend to use holidays to create unique styles nowadays. This year however, Nike is leveling up the the details on their Día de Muertos collection. For those not familiar, Día de Muertos is a holiday celebrated in Mexico, and around the world by those with Mexican heritage, in which people celebrate their family and friends who have died. Día de Muertos (or Día de los Muertos) translates to Day of the Dead, and rather than a somber tone, it's a typically a joyful and sometimes comical celebration of of family, friends, and memories. The joyfulness of the holiday can be seen in the bright colors and extravagant creations, that's exactly where Nike is taking this year's Día de Muertos collection.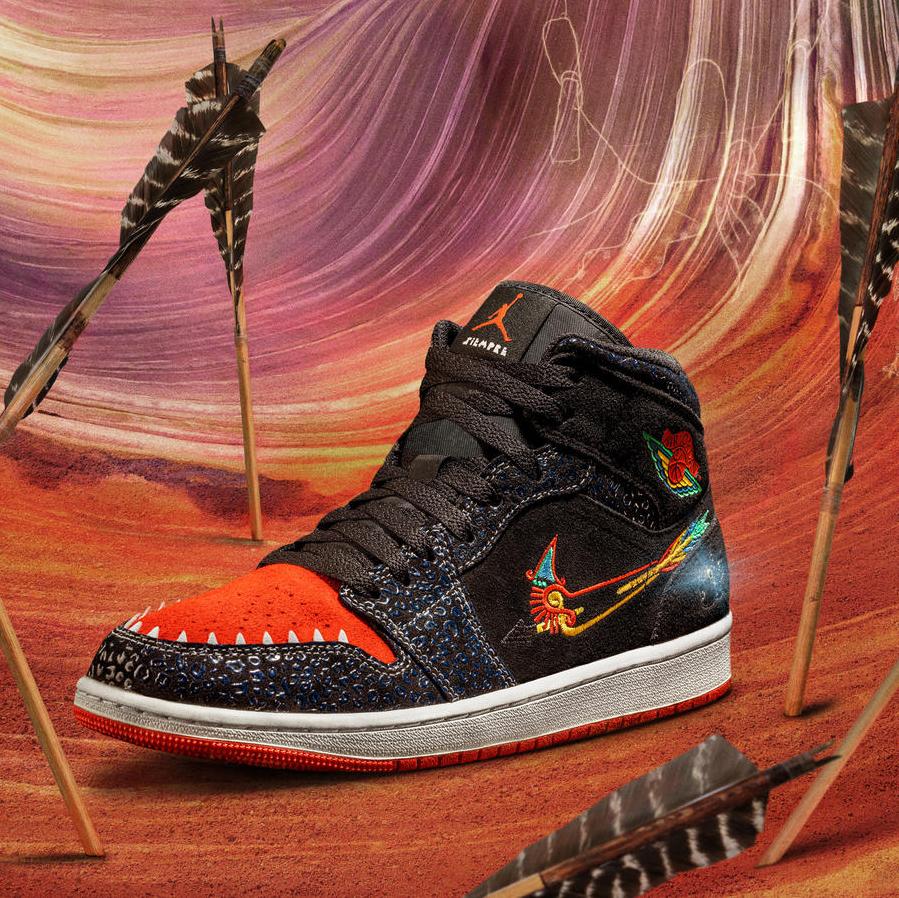 The iconic Nike Air Force 1 and Air Jordan 1 sneakers will release as a part of the Nike Día de Muertos collection. Both of which take on bright colors and reflective details inspired by the journey through the nine levels of Mictlán, the Aztec underworld. Details include an embroidered Swoosh on the AF1, a Swoosh that takes on the shape of an arrow on the AJ1, and the words "Siempre" and "Familia" stamped on each tongue. The same words can be found on the insoles and translate to "Forever Family," a nod to the unbreakable bond of family. While the Día de Muertos theme is not new to sneakers, this year the effort by Nike takes these releases to a level you would expect from a sneaker customizer, not something straight from the brand.
The 2021 Día de Muertos collection releases October 24 on SNKRS in Mexico, October 26 on the Nike App in Mexico and October 29 globally.

CHECK OUT SOME OF OUR MOST POPULAR STORIES
Money Back Guarantee
If Sneaker Throne isn't for you, we'll gladly refund your product within 30 days of purchase, minus return shipping.
Fast Shipping
Orders typically ship within 2 business days. We use FedEx & UPS Home Delivery so you can track your order to the door.
Safe & Secure
We love our customers and are here to answer any questions or concerns you may have. All transactions obviously safe & secure.