The Game-Changer: Stephen Curry Unveils His Curry Brand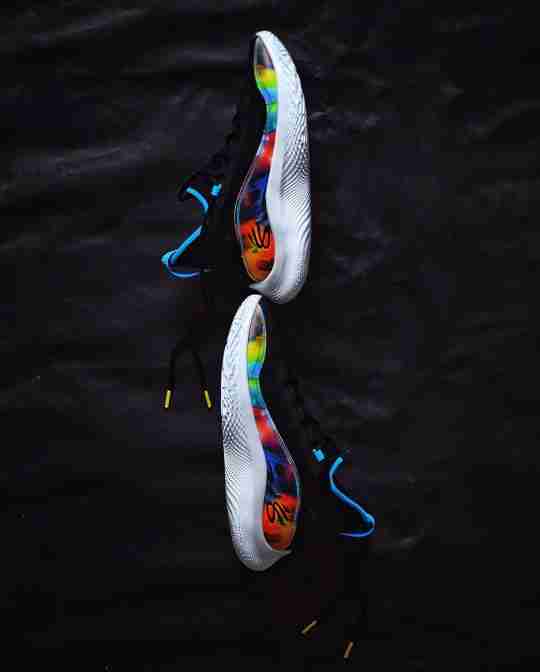 As we continue to revisit some of the most important happenings in the world of sneakers in 2020, one moment that has been a long time coming is the announcement of Stephen Curry's signature Curry Brand. Curry has been coming back for an injury for quite a while and subsequently, the Warriors have been a far cry from the same team without him. However, Steph has been working on a new dance inspired by a recent VERZUZ battle between Bay Area hip hop legends, E-40 and Too Short, which means he is going to need to return to Splash Brothers levels in order to show it off in games. He'll also need to return to MVP-levels to sell his new signature model -the first under his eponymous brand- the Curry Flow 8 that is now available from Under Armour.
Above photo by Chris Chiu
Under Armour is still behind the Curry Brand, but this new era for Steph will mean an opportunity to have more control over all aspects of his signature footwear and the potential to sign athletes to his own brand. The Curry Brand's mission is to "Change The Game For Good," which aligns with Steph's continuing efforts to give access to the game for youth around the world through his charity initiatives.
To kick off the launch of the shoe, Curry unveiled a new logo that is "inspired by the game's most valuable shot," and its design is inspired by Curry's three-point hand gesture.
Curry teamed up with jeweler Dan Life to create eight "bedazzled" versions of the Curry Flow 8 that will be gifted to "leaders who are utilizing sports programs to bring access and opportunity to local youth, coaches, and mentors who are striving to develop leaders of the game within their communities."
This week we'll know if Steph and his new kicks are up to the challenge of bringing the Warriors back to winning form when the NBA season tips off on December 22nd with the Dubs facing off with the Brooklyn Nets and former Warrior, Kevin Durant.
CHECK OUT OUR MOST POPULAR CONTENT
Money Back Guarantee
If Sneaker Throne isn't for you, we'll gladly refund your product within 30 days of purchase, minus return shipping.
Fast Shipping
Orders typically ship within 2 business days. We use FedEx & UPS Home Delivery so you can track your order to the door.
Safe & Secure
We love our customers and are here to answer any questions or concerns you may have. All transactions obviously safe & secure.