The Tease: Our First Look at Travis Scott's Jordan 1 Collab with fragment design

When it comes to sneakers you can count the most popular collaborators on one hand. Of course, Kanye West, Virgil Abloh, and Pharrell all come to mind but the fact is, there are few people on the planet that are more popular than Travis Scott right now. If his popularity wasn't already on level 10, his upcoming collaboration make him the highest in the room.
While there is no official announcement or release date, the sneaker world is buzzing at the thought of the Travis Scott x fragment design x Air Jordan 1.
Hiroshi Fujiwara founded fragment design back in 2003, and over the years, his close relationship with the team at Nike has resulted in countless fragment design sneaker collabs. Most of Hiroshi's designs have done well, but none have been quite as popular as the fragment design x Air Jordan 1 from 2014.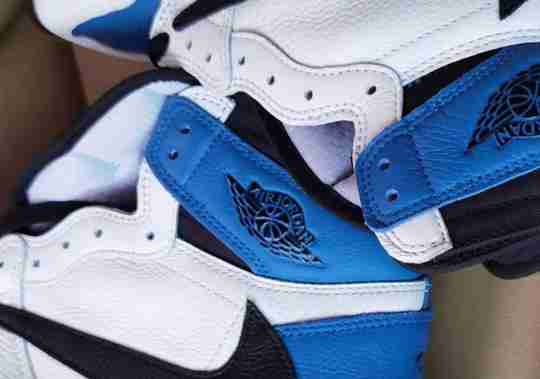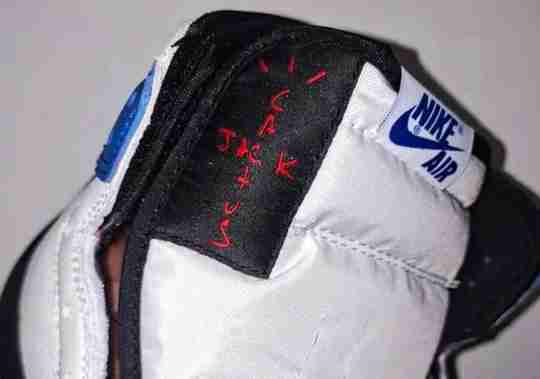 Like the previous Travis Scott Air Jordan 1 releases, the Swoosh has been flipped to face backwards in an oversized form. The exaggerated size and backwards placement makes Cactus Jack's AJ1 design easily recognizable whether you're stage-diving like La Flame or just cruising the hallways and classrooms of your school. Taking a page out of the previous fragment design x AJ1, this colorway features the white, black, and blue that drove the fragment 1s to resale prices well above $3,000. 
With both Travis Scott's Cactus Jack logo on the left shoe and the lightning bolt logo of fragment design on the right shoe, the sky is the limit for how much these will go for on the secondary market. Even without an official look at the shoe, we can already see that these will be residing in your Sneaker Throne if you're able to cop a pair. Good luck!
MORE OF OUR MOST POPULAR CONTENT
Money Back Guarantee
If Sneaker Throne isn't for you, we'll gladly refund your product within 30 days of purchase, minus return shipping.
Fast Shipping
Orders typically ship within 2 business days. We use FedEx & UPS Home Delivery so you can track your order to the door.
Safe & Secure
We love our customers and are here to answer any questions or concerns you may have. All transactions obviously safe & secure.