There Is A New Bred Toe Jordan 1 Coming Soon

Nothing beats Chicago-inspired colorways when it comes to Air Jordans and it looks like a new addition to your Sneaker Throne will be landing soon. According to Just Fresh Kicks, the "Bred Toe" colorway is getting applied to the Air Jordan 1 Low later this year. While not a true "OG" colorway from back in 1985, the Bred Toe is a modern twist that feels as if it belongs on the feet of a swagged-out Michael Jordan with a gold chain dangling around is neck. Jordan 1 Lows might not be as popular as their higher siblings but with a couple months of summer to go, these will be a welcome addition for most Jordan collectors.
An exact release date is not set but expect these to land in the coming months.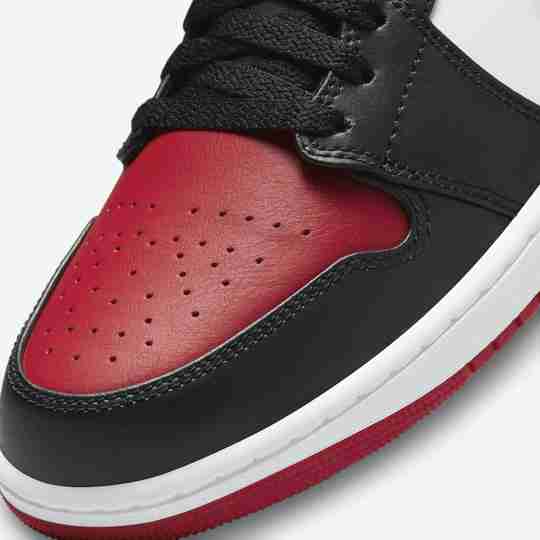 CHECK OUT SOME OF OUR MOST POPULAR STORIES
Money Back Guarantee
If Sneaker Throne isn't for you, we'll gladly refund your product within 30 days of purchase, minus return shipping.
Fast Shipping
Orders typically ship within 2 business days. We use FedEx & UPS Home Delivery so you can track your order to the door.
Safe & Secure
We love our customers and are here to answer any questions or concerns you may have. All transactions obviously safe & secure.