This Nike Dunk Low Glows With Scraps From Leftover Dunk Pieces

The popularity of the "What The" line of releases from Nike, where they take elements from various colorways in the Nike catalog and put them together to create a mosaic-like colorway, can't be understated. From the original Nike Dunk, to the signature shoes from LeBron, KD, Kyrie, the mix-and-match style has a vintage vibe that couldn't be more on trend right now. This upcoming Nike Dunk Low "Scrap" is a similar approach with a more eco-friendly intention. The "Glow" Nike Dunk Low Scrap uses leftover materials from previous releases to create an entirely new design.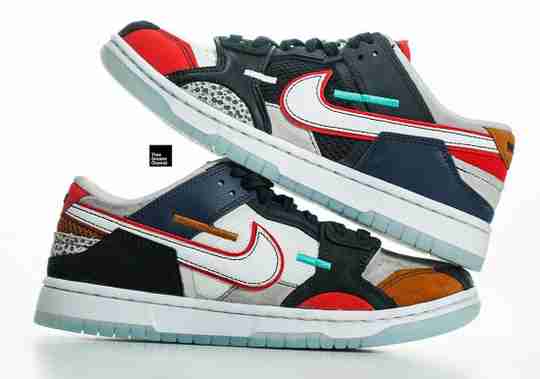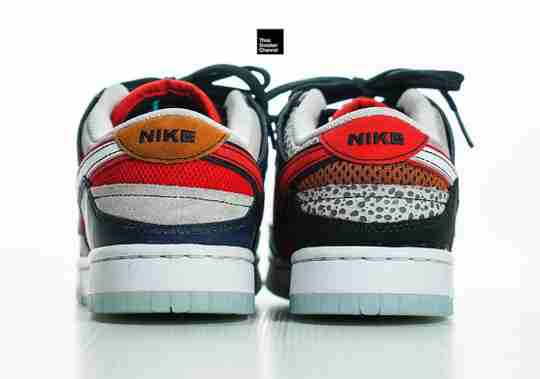 At first glance, the color palette includes white, navy, red, teal, brown, and the always-popular Safari Print. Digging a little deeper into this Dunk Low, it becomes apparent that the colors aren't the only thing with a wide variety. Suede, leather, a few different types of mesh, and some oversized stitching bring a plethora of materials together on this upcoming release. Not to mention the amount of layers throughout the upper and the translucent glow-in-the-dark outsole that give it a truly unique look. The Sneaker Channel provided these images and a release date has yet to be announced but we will be on the lookout for these Throne-Worthy kicks.
CHECK OUT SOME OF OUR MOST POPULAR STORIES
Money Back Guarantee
If Sneaker Throne isn't for you, we'll gladly refund your product within 30 days of purchase, minus return shipping.
Fast Shipping
Orders typically ship within 2 business days. We use FedEx & UPS Home Delivery so you can track your order to the door.
Safe & Secure
We love our customers and are here to answer any questions or concerns you may have. All transactions obviously safe & secure.