The 3 Best Gifts For Sneakerheads

It's that time of year! You know, Mariah Carey on repeat, Pumpkin Spice Lattes for days, and the struggle of finding the perfect gift for the sneakerhead in your life. Well, actually, that last one is no longer an issue because we've got the perfect gifts for sneakerheads all taken care of for you. For any special occasion, these are the 3 Best Gifts For Sneakerheads.
Sneaker Throne 2.0
The Sneaker Throne 2.0 is the perfect way to protect your kicks and show them off at the same time. Not only does the Sneaker Throne 2.0 protect 6 pairs of sneakers from dust, dirt, and pets, the 1/4" thick acrylic doors beautifully show off your favorite pairs. Since the Sneaker Throne is made of top-quality wood, it's it can blend in with furniture in any room, or you can turn on the remote controlled LED lights to make your Sneaker Throne its own centerpiece.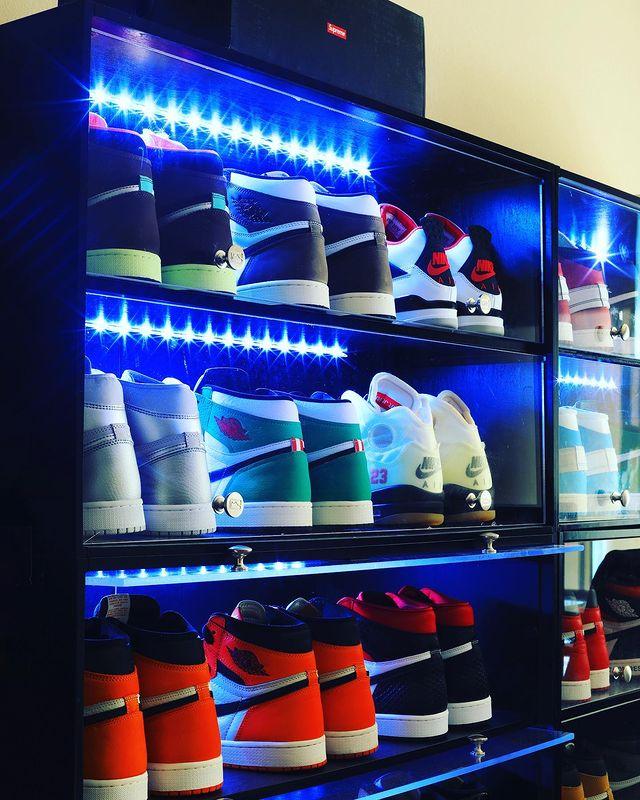 Sneaker Bench
How many pairs of kicks do you leave at your door? Many of us keep our favorite everyday wears at the entrance of our home. Unfortunately, that often means piles of shoes that are completely disorganized...until now. Our brand new Sneaker Bench is the perfect way to keep the kicks at the entry to your home, bedroom, or sneaker room organized and easily accessible. The Sneaker Throne Sneaker Bench comes with 6 Drop Side Display cases and can hold up to 250 pounds, making it the perfect place for you to change your kicks before coming or going.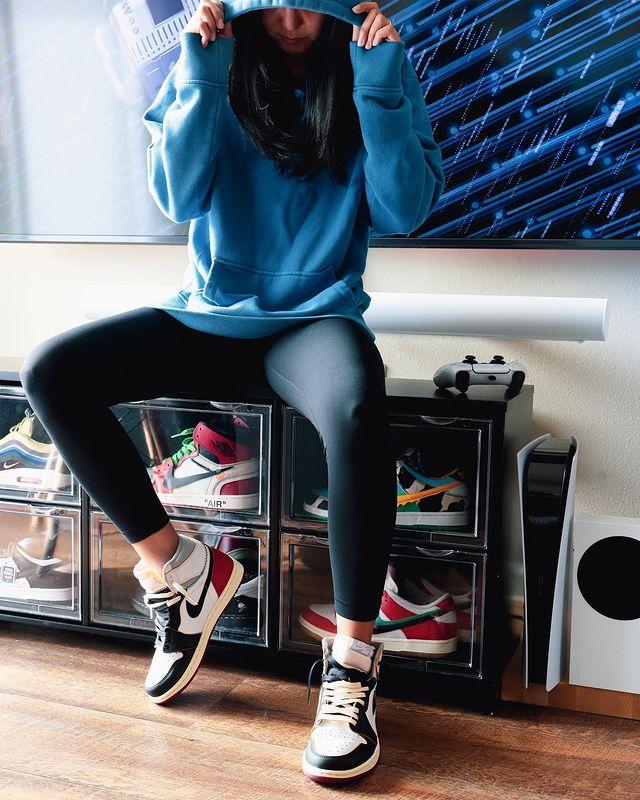 Drop Side Sneaker Bench w/6pk Drop Sides
Drop Side Storage Boxes
If you've ever dreamed of having a "sneaker wall" in your room, our Drop Side Display Cases are the best way to do it. Unlike other plastic display cases on the market, Sneaker Throne Drop Side storage boxes feature high quality acrylic with magnetic closures for additional security when stacking them up to 10 boxes high. Not to mention, Drop Sides display the entire side of your shoe, not just the heels or the toes. Plus, we've made them with high-tops in mind, so they'll fit most sneakers up to a size 14. Mix and match our black, white, and red colors to create your own unique sneaker display.
There you have it, The 3 Best Gifts for Sneakerheads. Of course, if your favorite sneakerhead is one who "has everything" already, there are a couple of other options you can consider. Our Sneaker Trees help shoes keep their shape, and our Sneaker Throne hoodies are the perfect way for sneakerheads to show they are in the know when out and about. 
CHECK OUT SOME OF OUR MOST POPULAR STORIES
Money Back Guarantee
If Sneaker Throne isn't for you, we'll gladly refund your product within 30 days of purchase, minus return shipping.
Fast Shipping
Orders typically ship within 2 business days. We use FedEx & UPS Home Delivery so you can track your order to the door.
Safe & Secure
We love our customers and are here to answer any questions or concerns you may have. All transactions obviously safe & secure.