Undefeated Is Dropping Another Pair of "5 On It" Dunks and Air Force 1s

Following up on the success of their recent, "5 On It" Nike Dunk and Nike Air Force 1, Undefeated is back for a second round of the series. For those that don't know, Undefeated's "5 Strikes" logo was originally designed by Adam Levite and inspired by the World War II Allied fighter kill count that you would find on fighter planes. Since 2002, it's become one of the most recognizable logos in streetwear thanks to the success of LA-based Undefeated's worldwide growth. Despite the reasonable resale prices, the first round of the "5 On It" series is arguably one of the most popular "packs" to have released this year.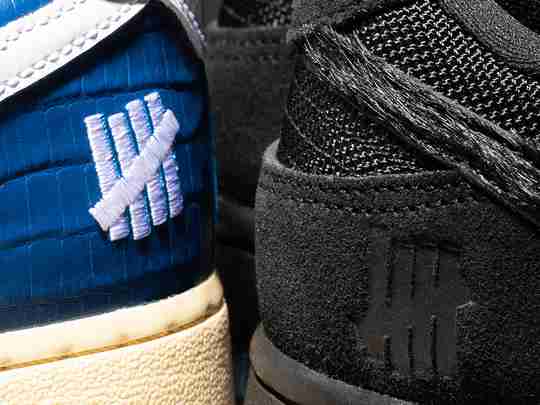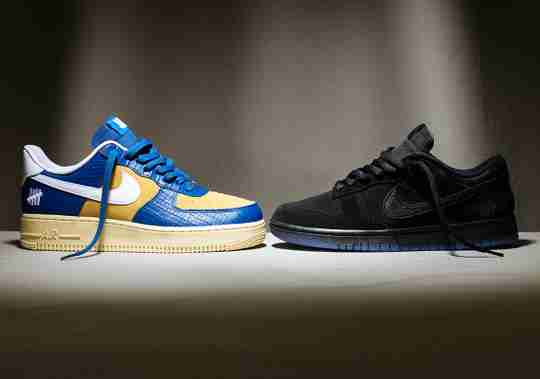 For the next iteration of the series, Undefeated is bringing back the Nike Dunk and Nike Air Force 1 in two new, yet familiar, colorways. First up, the Dunk comes in an all black makeup with a variety of materials that looks like a combination of the first Nike SB Dunk Ginos and DJ Clark Kent's Black Friday AF1. The AF1 from the pack pays homage to UCLA's blue and gold colors, which has been a favorite for Undefeated throughout the years.
According to Sneaker News, you can look for the second Undefeated x Nike "5 On It" releases to drop on September 3rd.
CHECK OUT SOME OF OUR MOST POPULAR STORIES
Money Back Guarantee
If Sneaker Throne isn't for you, we'll gladly refund your product within 30 days of purchase, minus return shipping.
Fast Shipping
Orders typically ship within 2 business days. We use FedEx & UPS Home Delivery so you can track your order to the door.
Safe & Secure
We love our customers and are here to answer any questions or concerns you may have. All transactions obviously safe & secure.