Lavar Ball Is One Step Closer To Playing MJ 1-On-1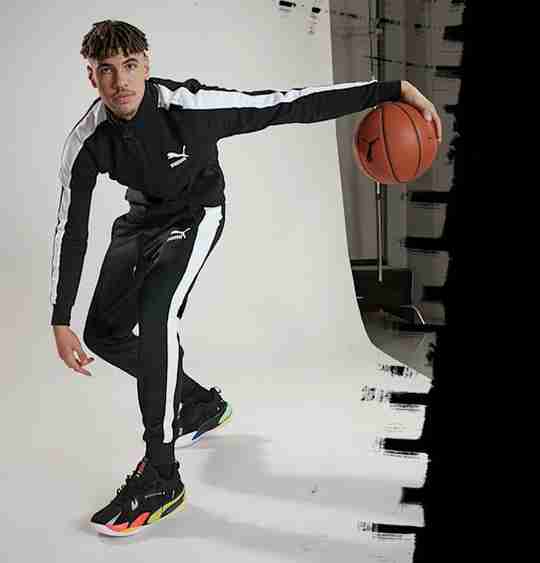 Being a sports fan has been challenging with the Coronavirus pretty much ending most professional leagues this year. The NBA was one of the few pro sports organizations that was able to still find a way to keep the fans entertained, although in a shortened season, and virtual attendance only way. Now, with the shortest off-season in history, The League is looking to get players back on the court next month just in time for Christmas Day matchups. Before we get to the season, however, the 2020 NBA Draft took place last night and although there are a lot of talented players coming into the NBA this year, sneakerheads have been hearing about LaMelo Ball and the Ball family for years, and now we finally know that LaMelo will be playing for none other than Michal Jordan's Charlotte Hornets.
LaMelo Ball has been under the spotlight since his early teenage years, an thanks to his father's unrelenting "showmanship," Ball and his brothers have rarely fallen off the news cycle for more than a few days since. As LaMelo's journey to the NBA took him around the globe and back to his Southern California home, the speculations on where he would play, what shoes he would wear, and everything in between fueled the flames of curiosity for sneakerheads.
It was rumored that Nike was interested. Then we heard about a $100 million dollar deal and a private jet from PUMA. We even heard of possible Big Baller Brand x PUMA collaborations. Let's not forget all the speculation as to whether his own Big Baller Brand signature shoe made him ineligible to play in college here in the US. LaMelo eventually signed with PUMA earlier this year but the saga continues.
The only thing more unabated than the rumors around LaMelo and his sneaker deal were  his father Lavar Ball's ridiculous claims as he appeared on sports show after sports show hyping up his sons. The preposterousness hit a peak when Lavar claimed that he would have beat Michael Jordan in a 1-on-1 game. MJ being the world's fiercest competitor, couldn't help but respond. In true trash talk king fashion, Jordan said, "I don't think he could beat be if I was one-legged."
Well, now that LaMelo will be playing for Michael Jordan's Charlotte Hornets, we're one step closer to seeing the next episode in the Lavar Ball vs. Michael Jordan story.
For more on the NBA Draft, check out the Sneaker History Podcast Episode 171.
MORE STORIES YOU DON'T WANT TO MISS:
Money Back Guarantee
If Sneaker Throne isn't for you, we'll gladly refund your product within 30 days of purchase, minus return shipping.
Fast Shipping
Orders typically ship within 2 business days. We use FedEx & UPS Home Delivery so you can track your order to the door.
Safe & Secure
We love our customers and are here to answer any questions or concerns you may have. All transactions obviously safe & secure.