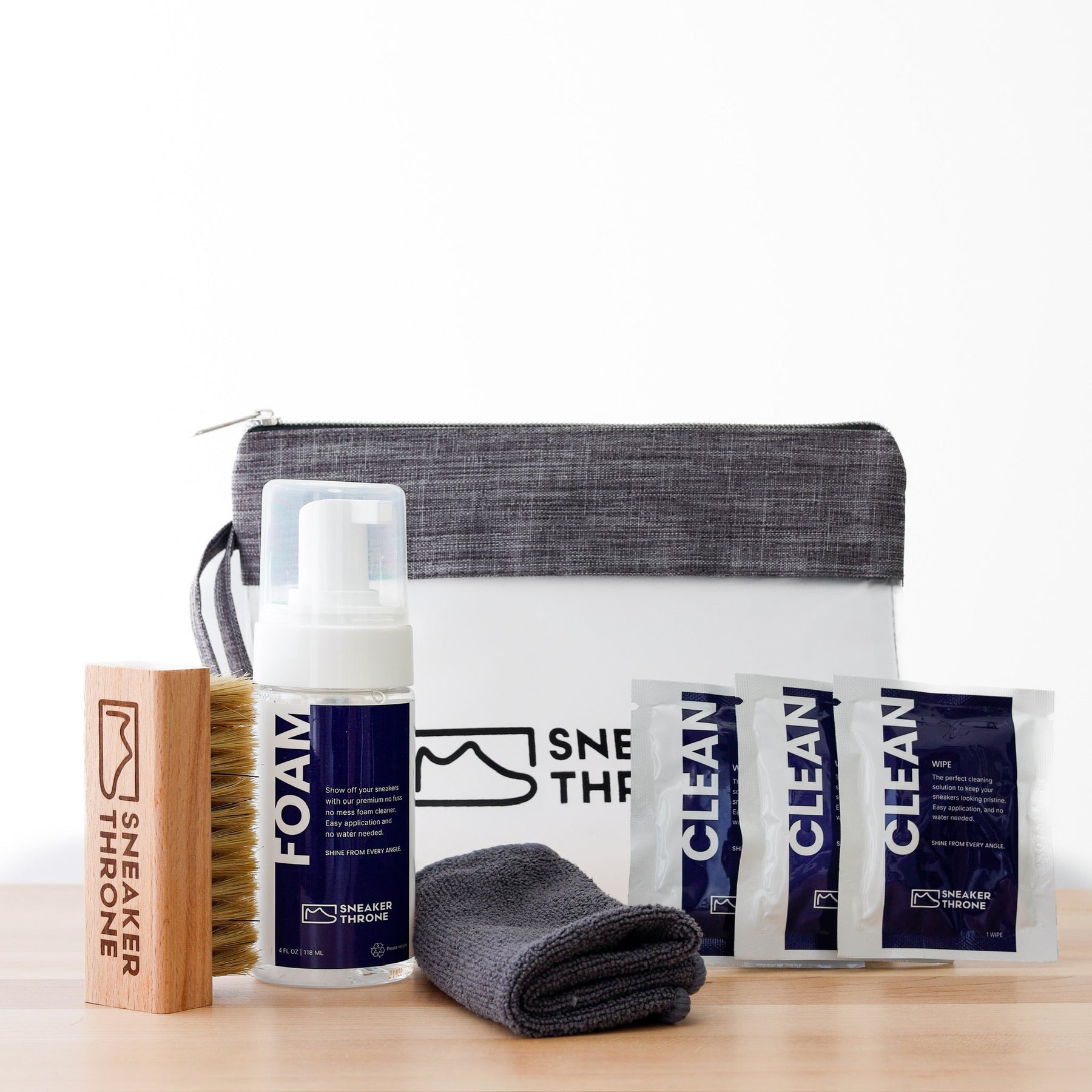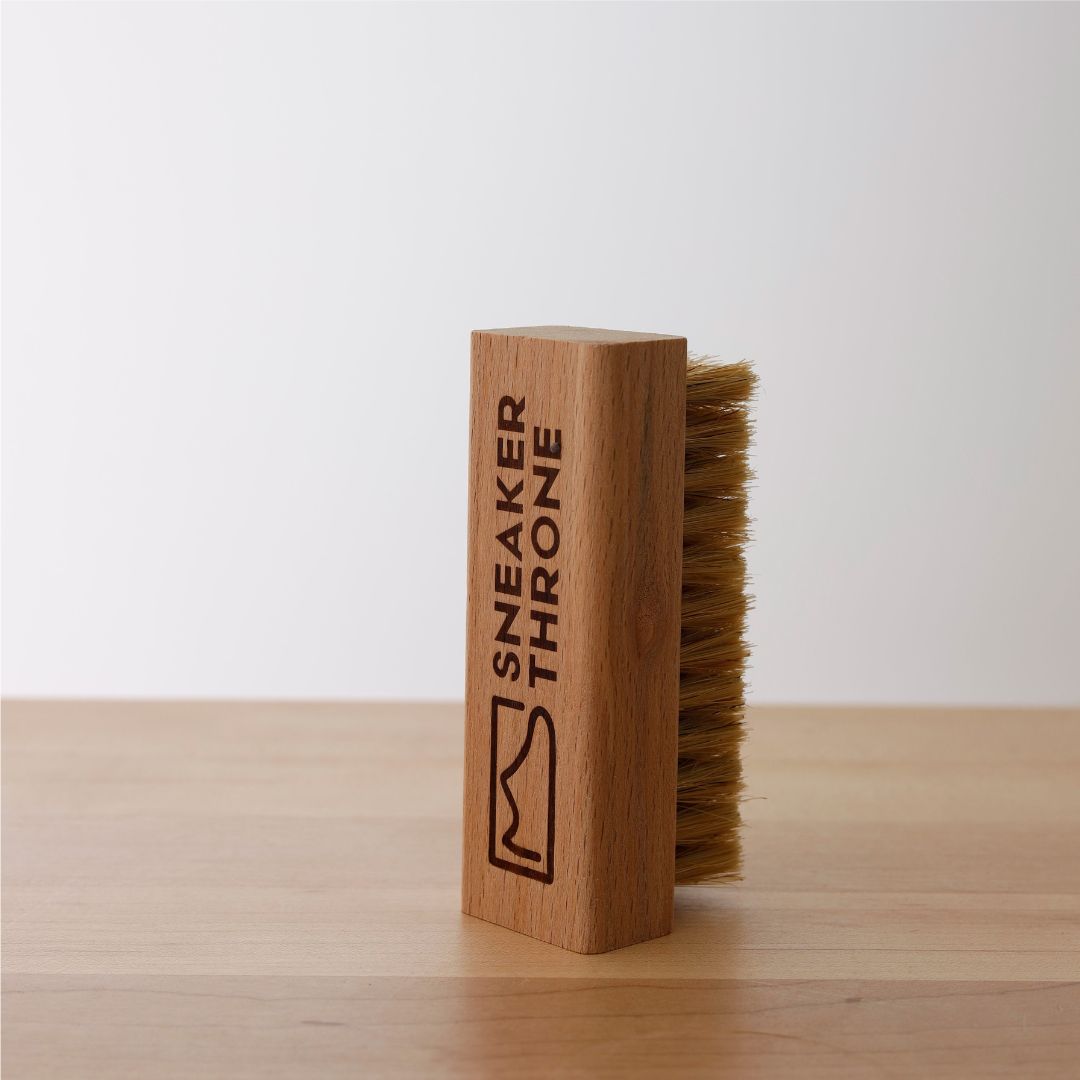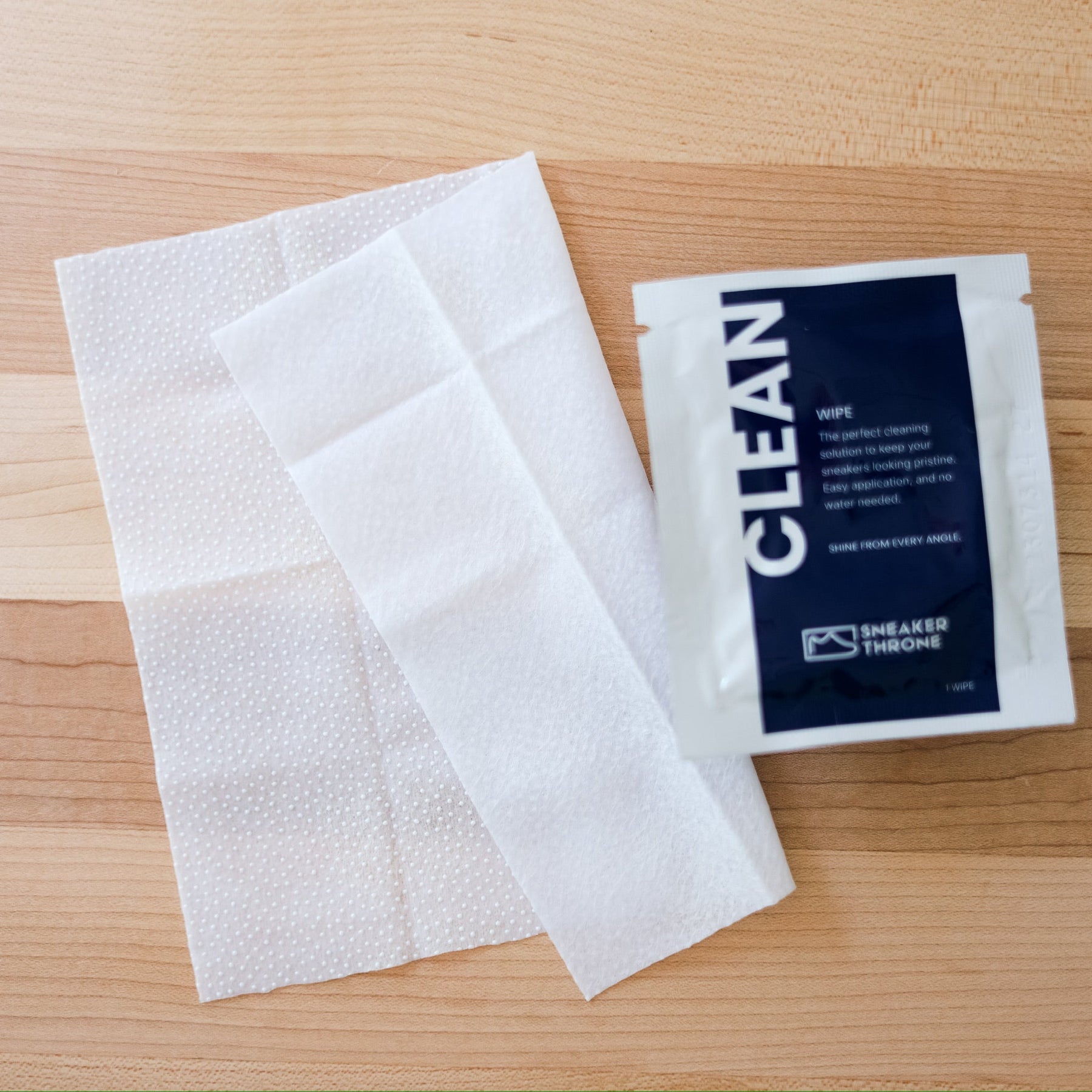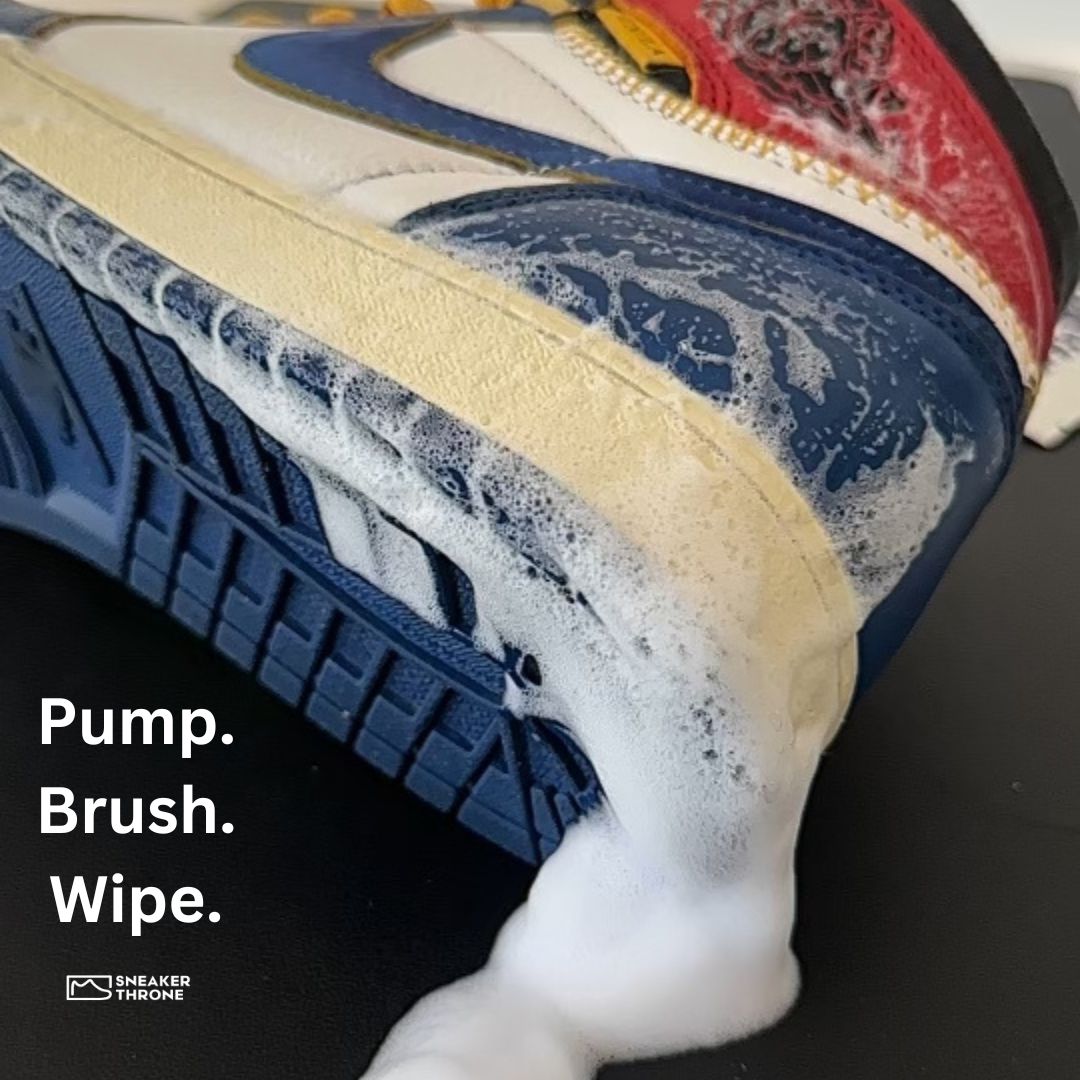 FREE GIFT - Sneaker Cleaning Kit ($29.99 value)
🧼🌊 Royal Foam Cleaner: Potent formula, deep clean without water.
🖌️🌲 Elite Cleaning Brush: Gentle, effective clean for delicates.
🚫💧 Quick-Action Wipes: Tackles spills and stains on the go.
🧽✨ Microfiber Towel: Locks in dirt, flawless finish.
🎒🚀 Traveler's Pouch: Sleek pouch for on-the-go care.
Introducing the Sneaker Throne's Sneaker Cleaning Kit. Meticulously curated with the absolute top sneaker cleaning laboratory in the country.  Ideal for the sneaker enthusiast who settles for nothing but the best. Ensure your prized collection remains in impeccable condition, day after day. From the streets to your display Throne, our kit provides all the tools you need to maintain the pristine condition of every pair, no matter the material.
Foam Cleaner
Hog Hair Brush
3 x Sneaker Wipes
Microfiber Cleaning Towel
Zipper Travel Pouch