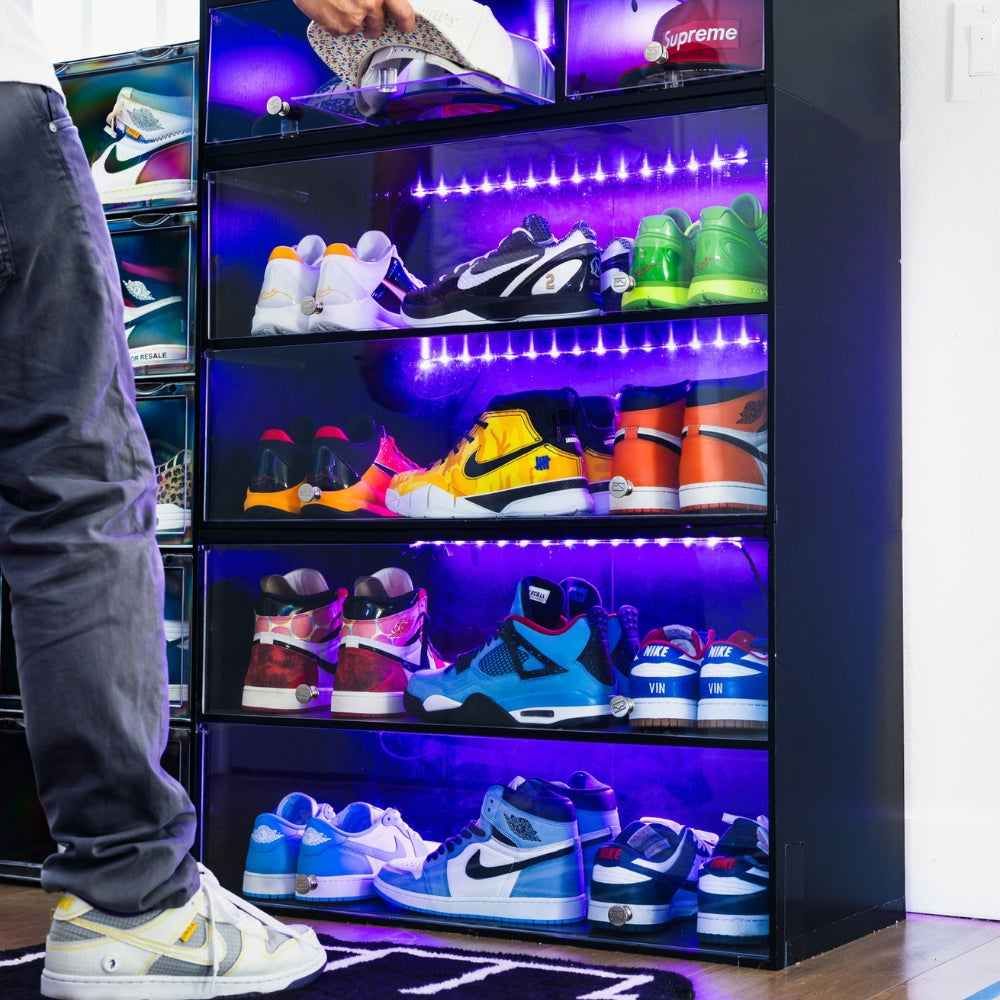 Premium Craftsmanship
Sneaker Throne
The first out-of-the-box, luxury light-up sneaker storage & display cabinet crafted of wood. Designed to grow with your collection.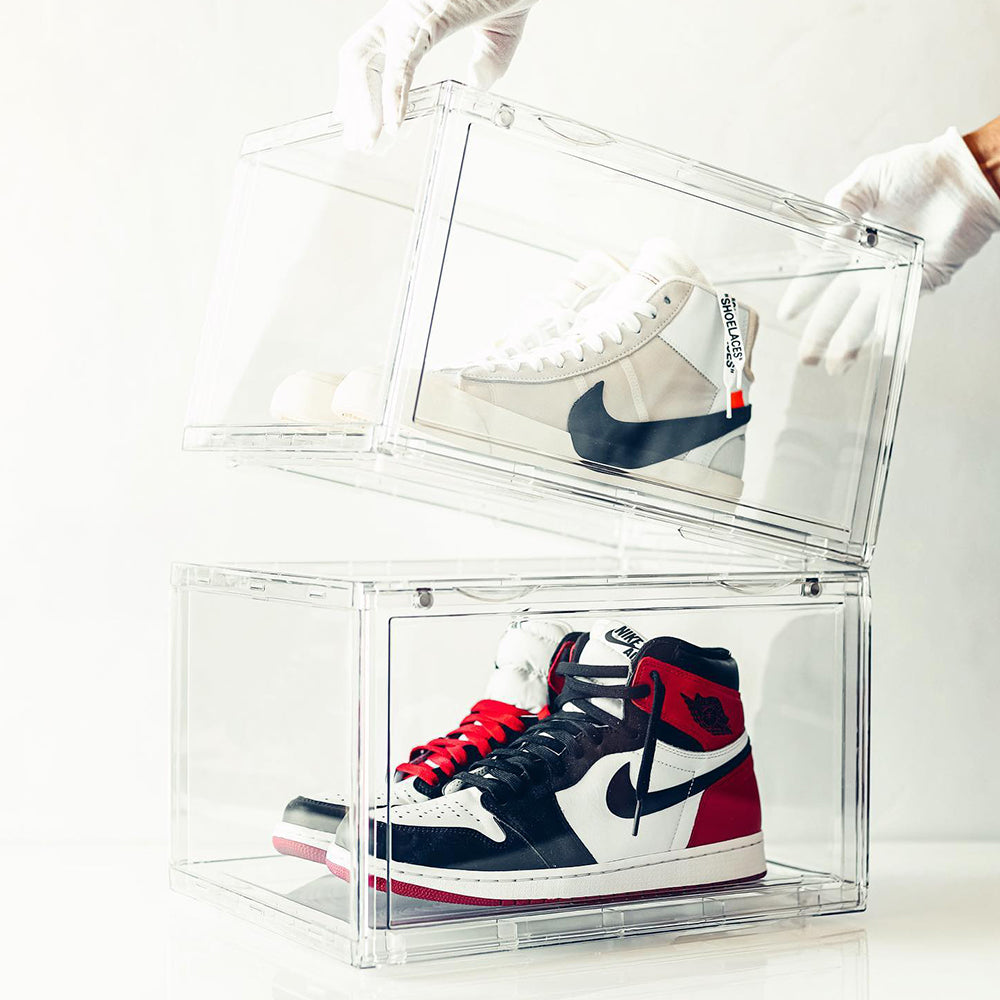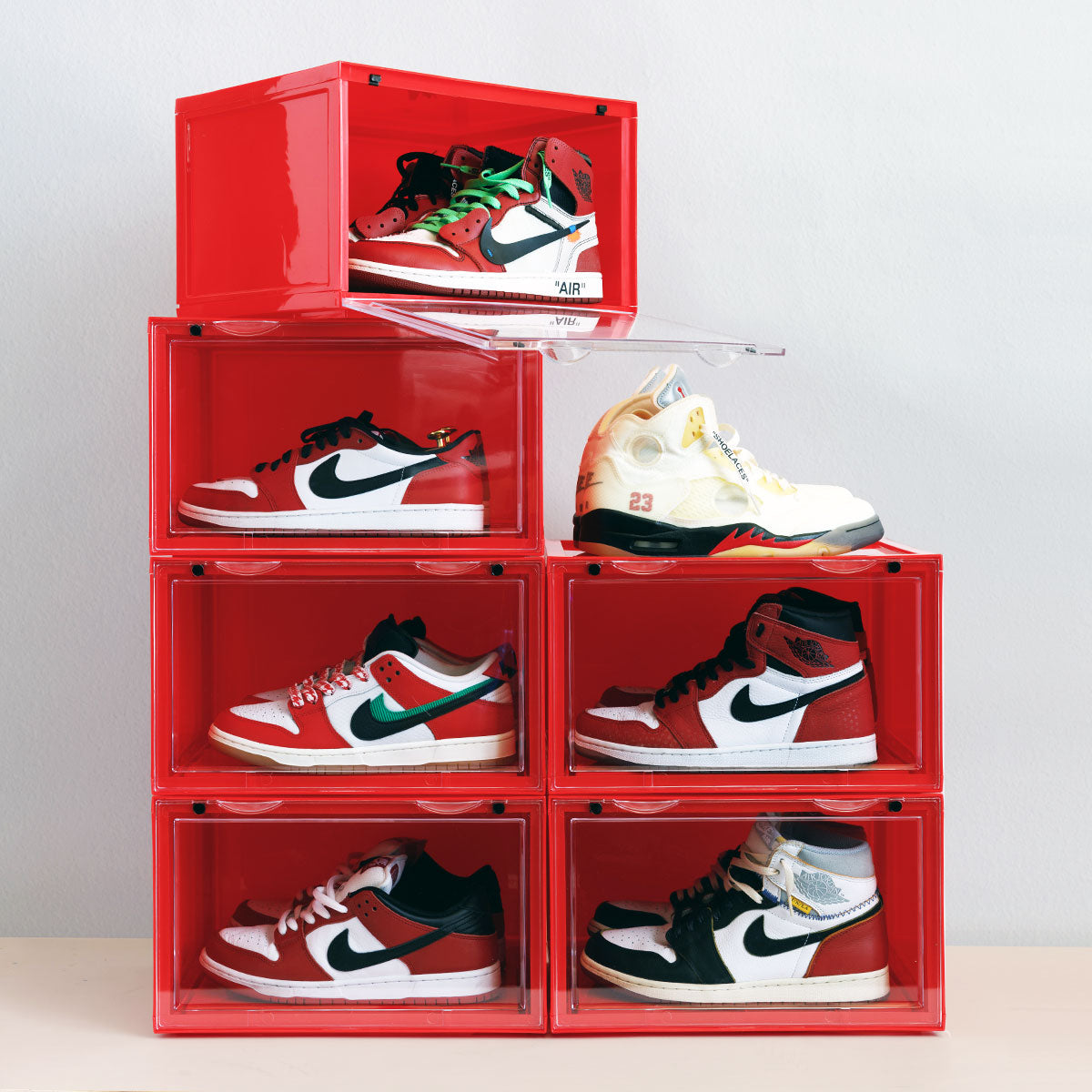 360° Pro Display
Drop Sides Pro
The premium, crystal clear, acrylic sneaker storage display that lets your grails shine on from every angle.
Ultimately Modular
Drop Sides
Built like no other sneaker storage box on the market. Show off your sneakers' better side inside this sturdy, reinforced housing with magnetic doors.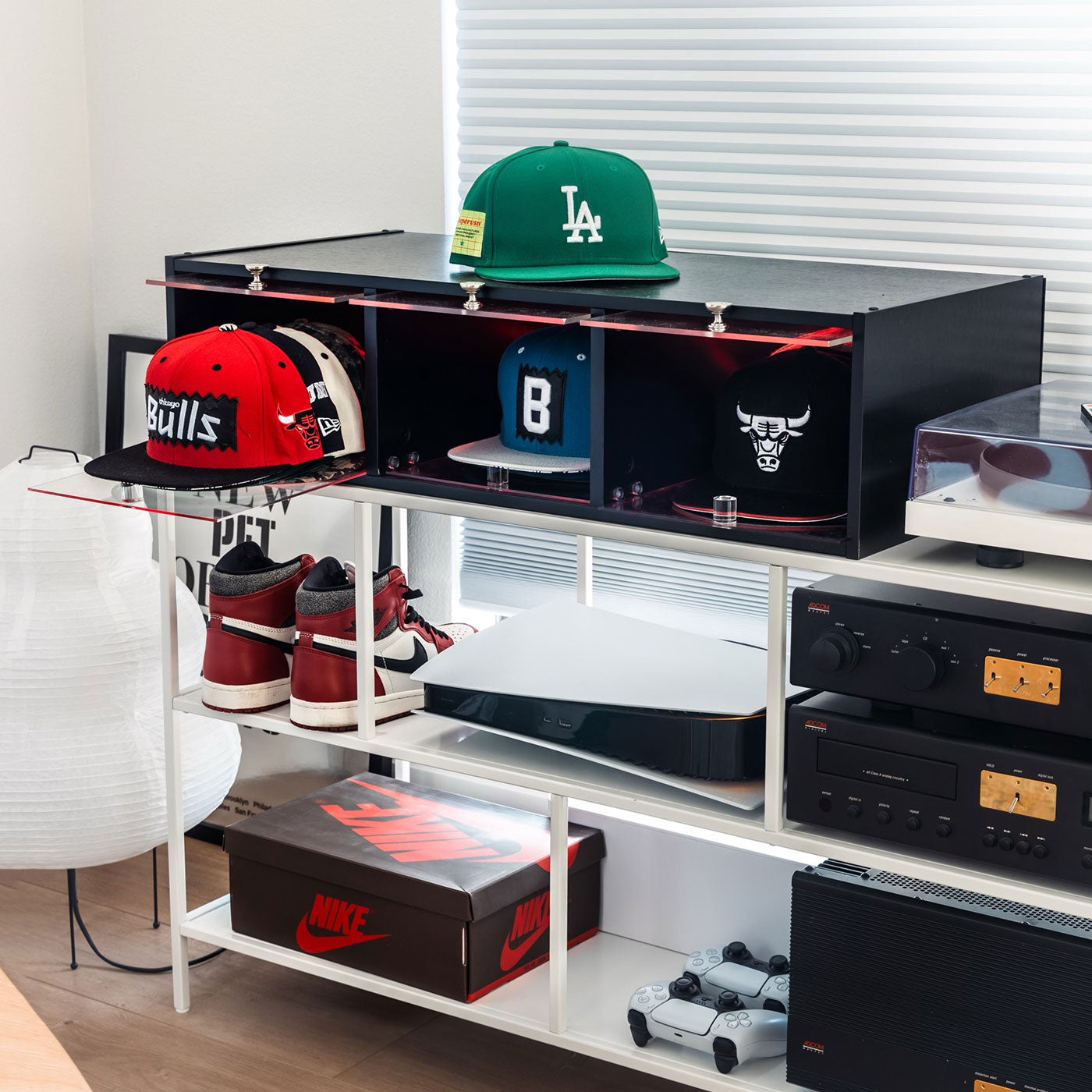 Slide-Out Access
Hat Throne
Make your hats a statement piece. The perfect addition to your Throne Room and it stacks perfectly on your Sneaker Throne. Hat Storage reimagined!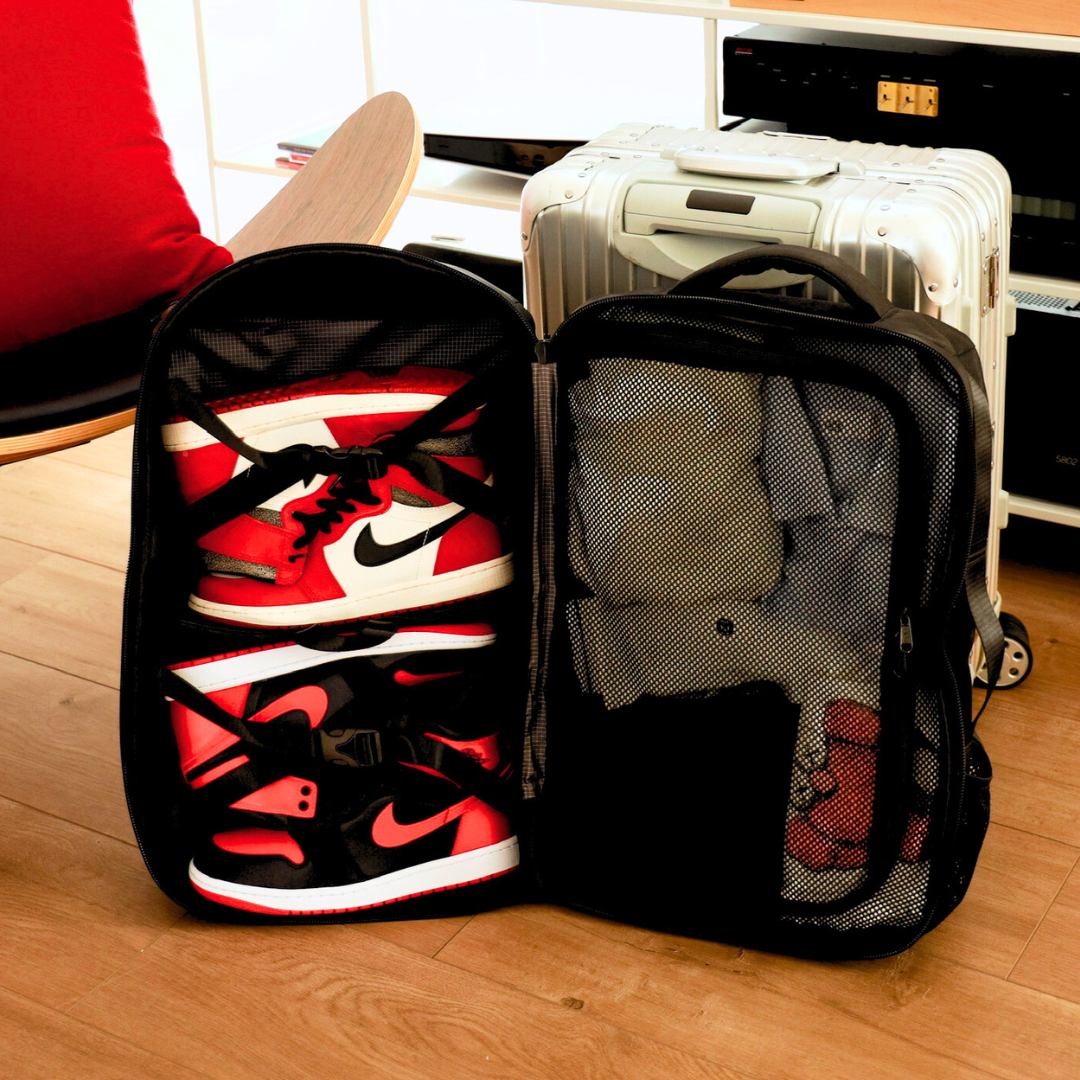 TRAVELING WITH SNEAKERS
Travel Throne Sneaker Backpack
Bringing together style, functionality, and sneaker love. Crafted for those who carry their passion for sneakers wherever they go.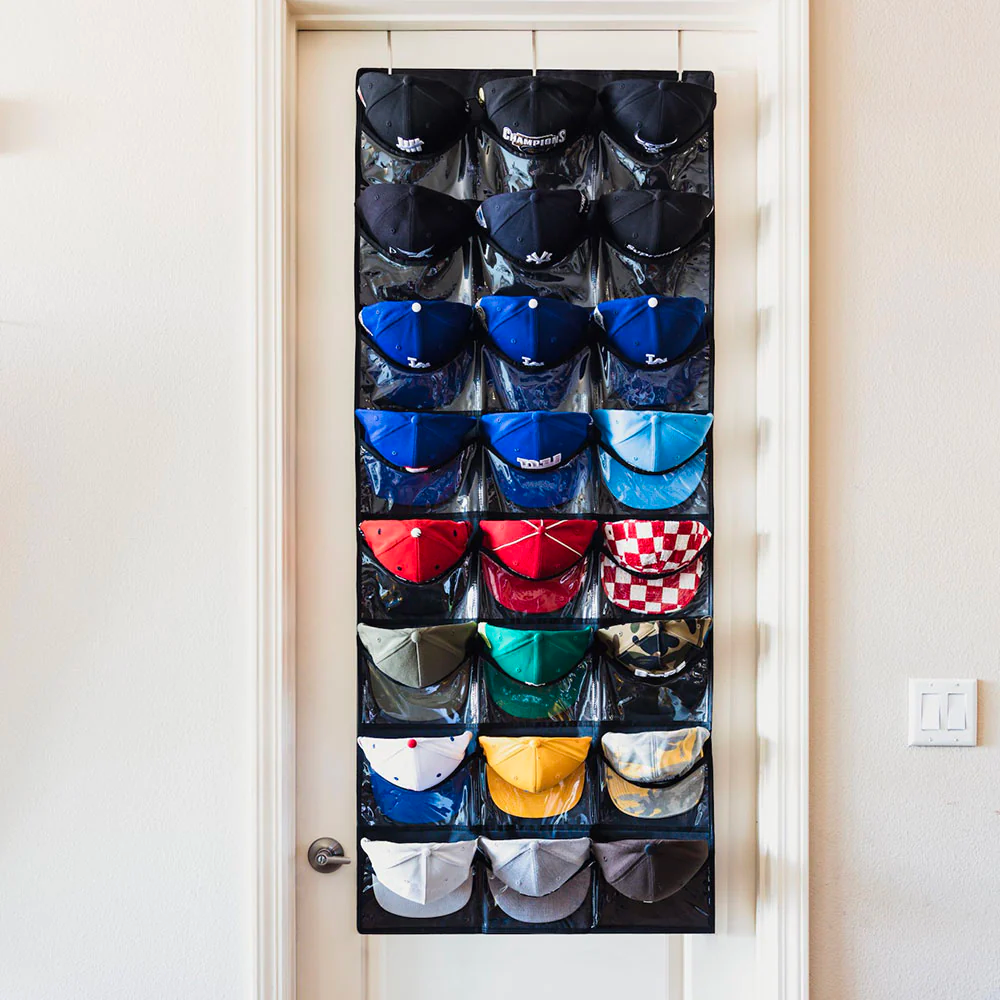 Optimal Organization
Over Door Hat Rack
Maximize storage with the Over Door Hat Rack. Deep pockets ensure pristine hats and quick, organized access.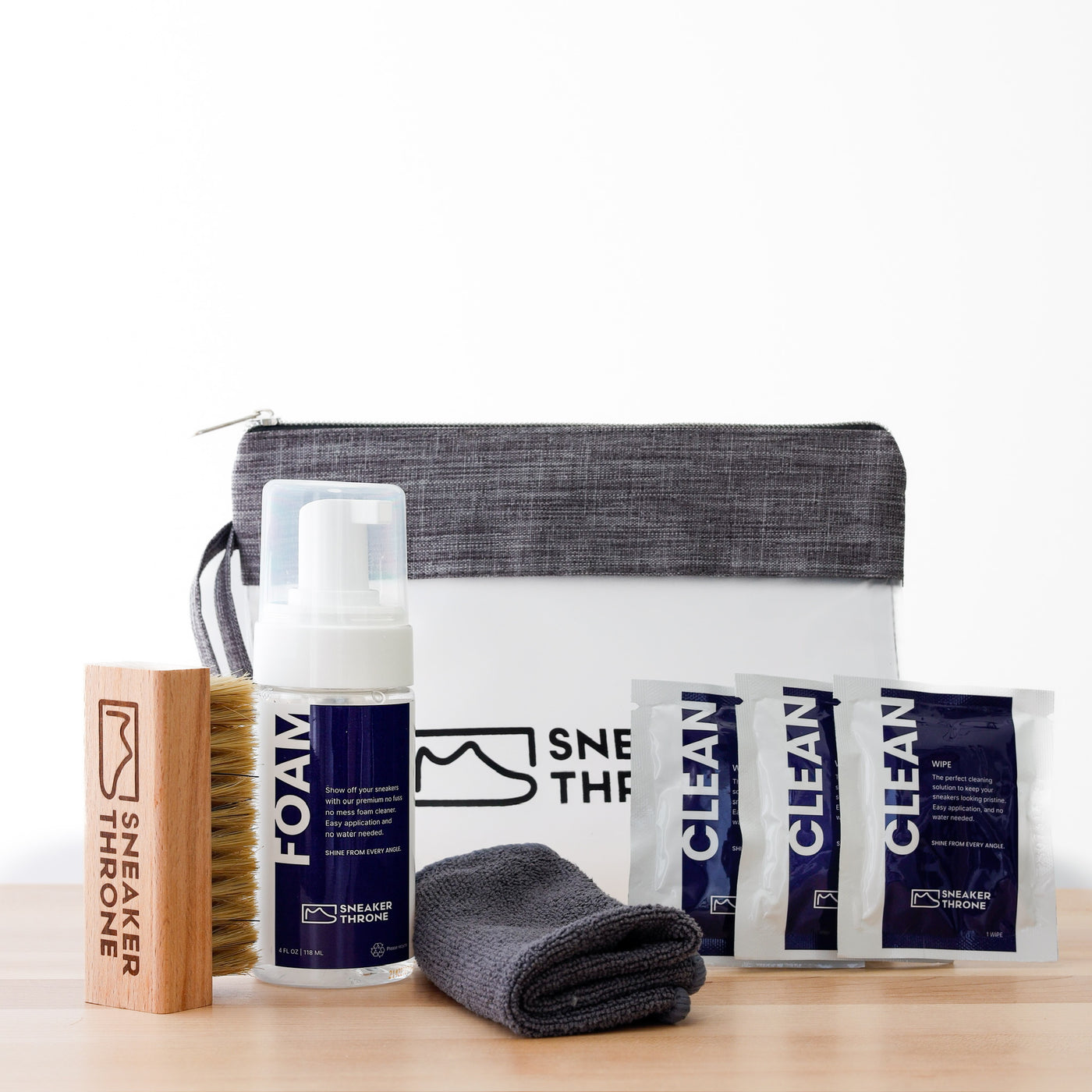 Ultimate Sneaker Care
Sneaker Cleaning Kit
Experience top-tier sneaker care with our curated Cleaning Kit. Maintain pristine kicks with premium tools, from streets to display.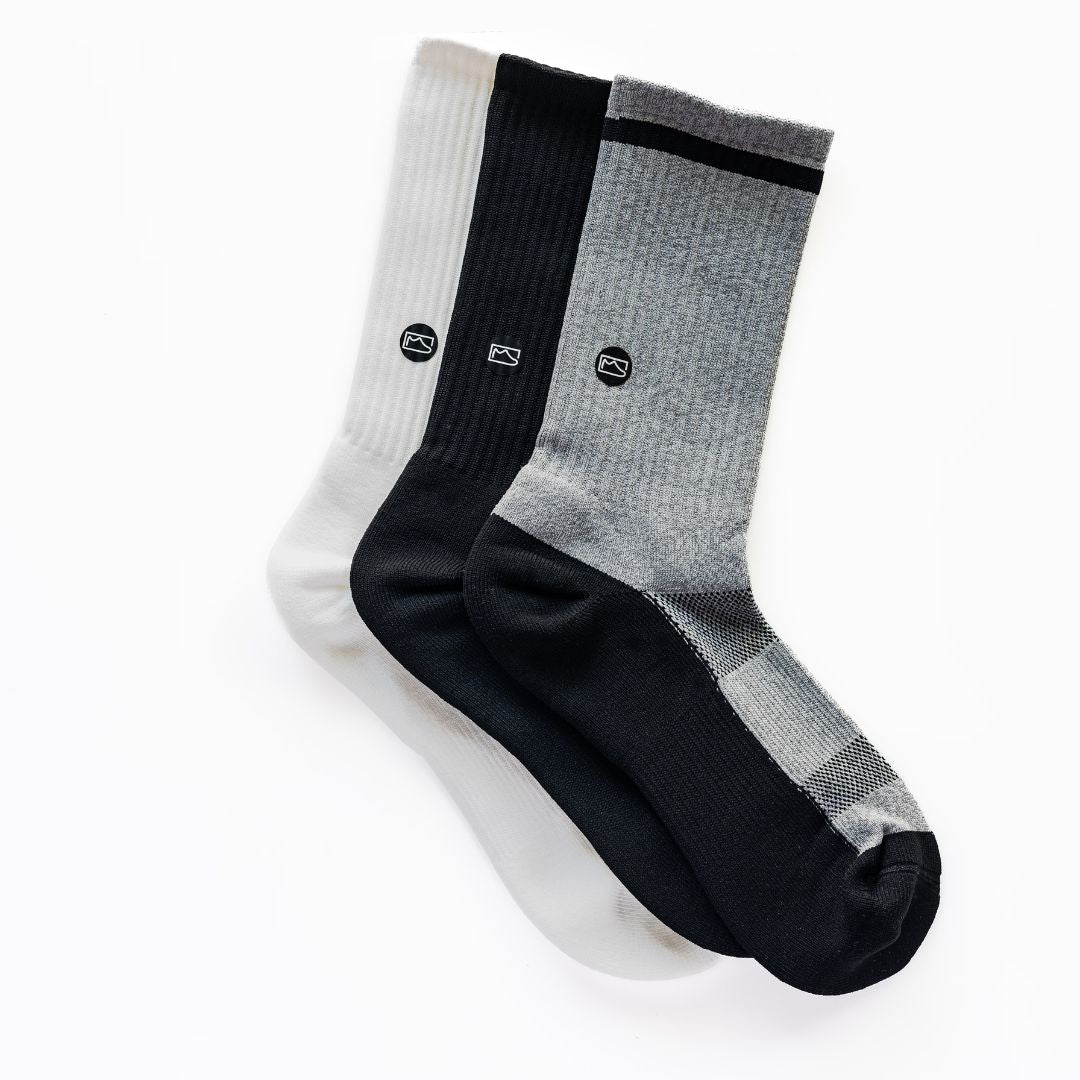 designed for sneaker enthusiasts
Triple Threat Performance Socks
Experience unmatched comfort with our Triple Threat Socks. Designed for enthusiasts, ensuring durability, style, and optimal airflow.
Customers Love Their New Sneaker Displays
I was trying to save a few bucks so went with another brand and ended up sending them back and bit the bullet and ordered from Sneaker Throne and glad I did. You truly get what you pay for.
I spend a lot of money on sneakers and was tired of keeping them in boxes. By far the best way to display your sneakers.
Love finally being able to see all my sneakers outside of their boxes and knowing they're still protected in the display cases.
Picked up 4 Sneaker Thrones. I will say this is definitely worth the investment especially if you have bigger shoes.