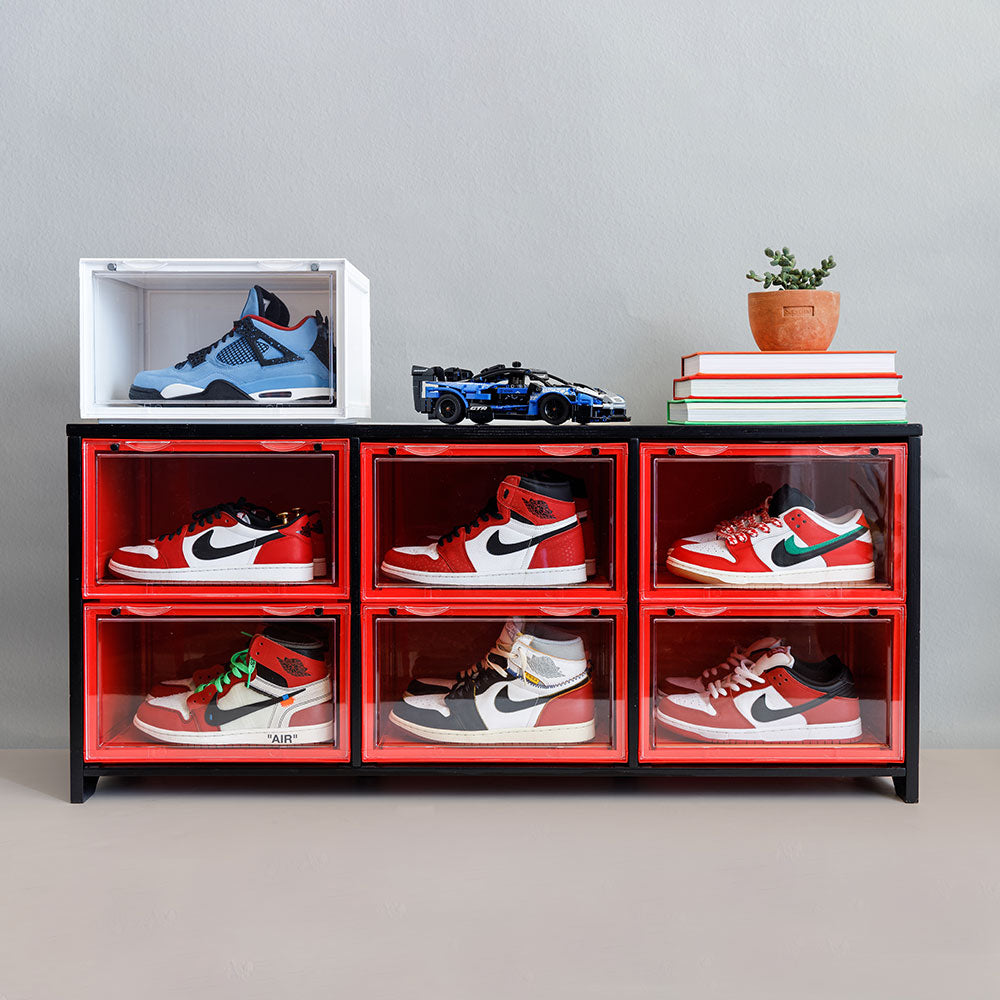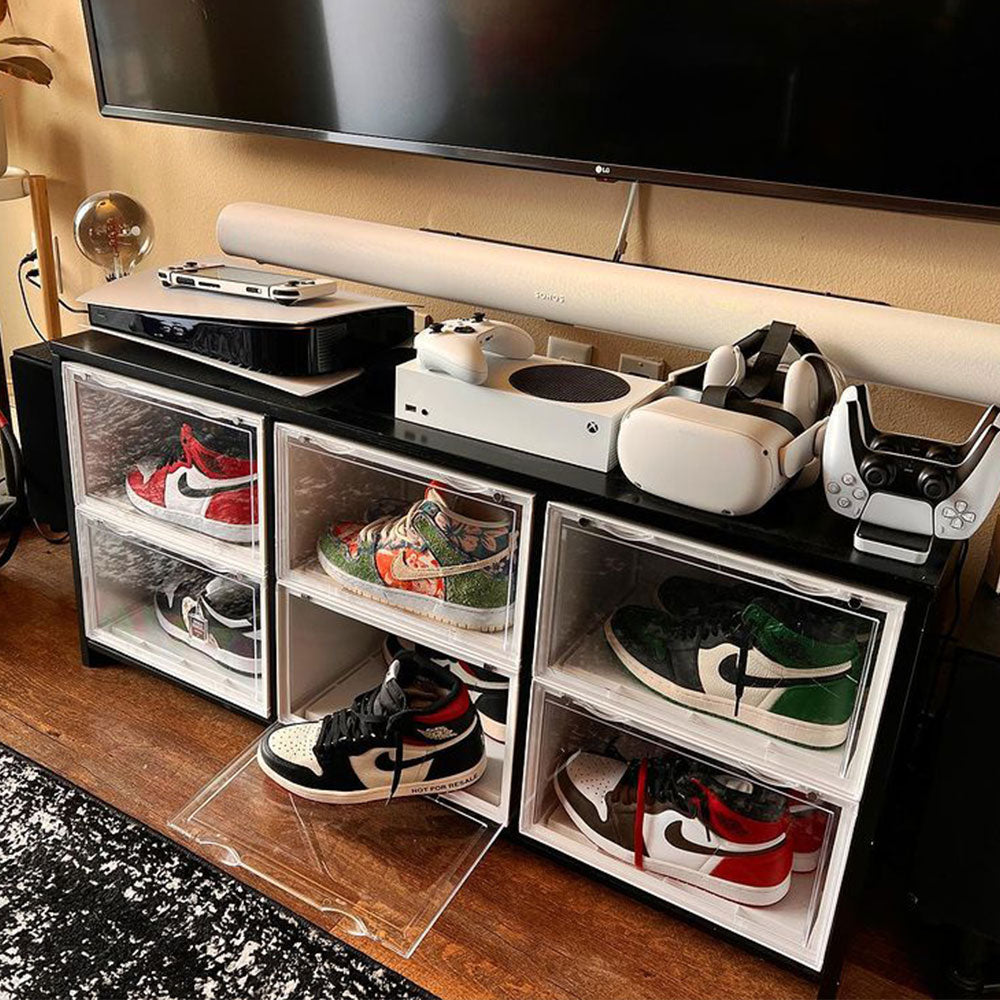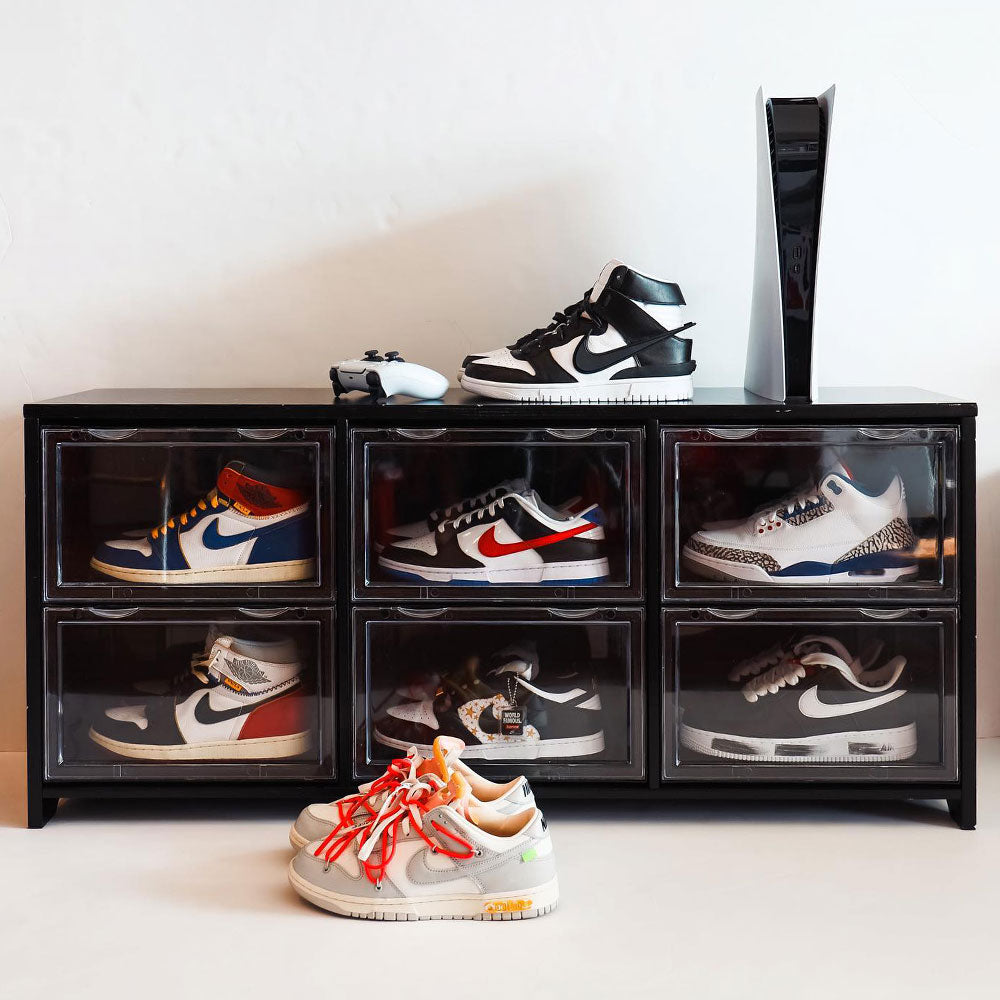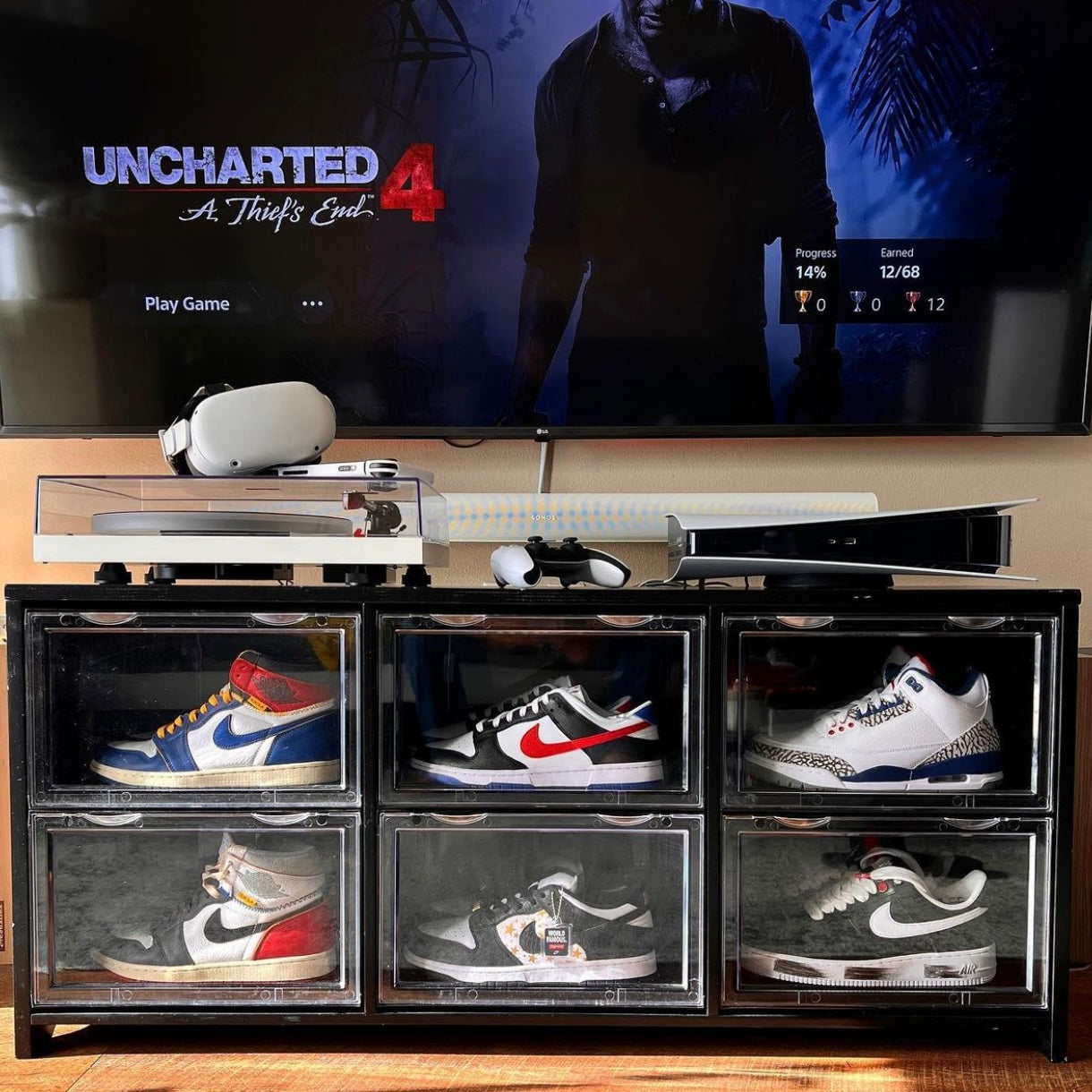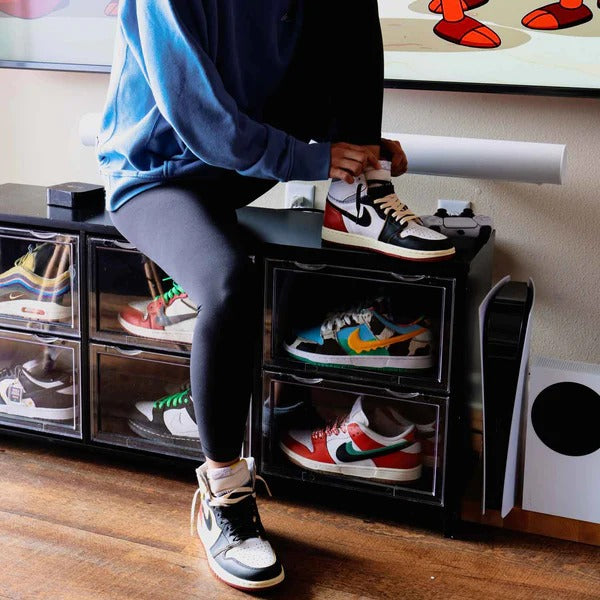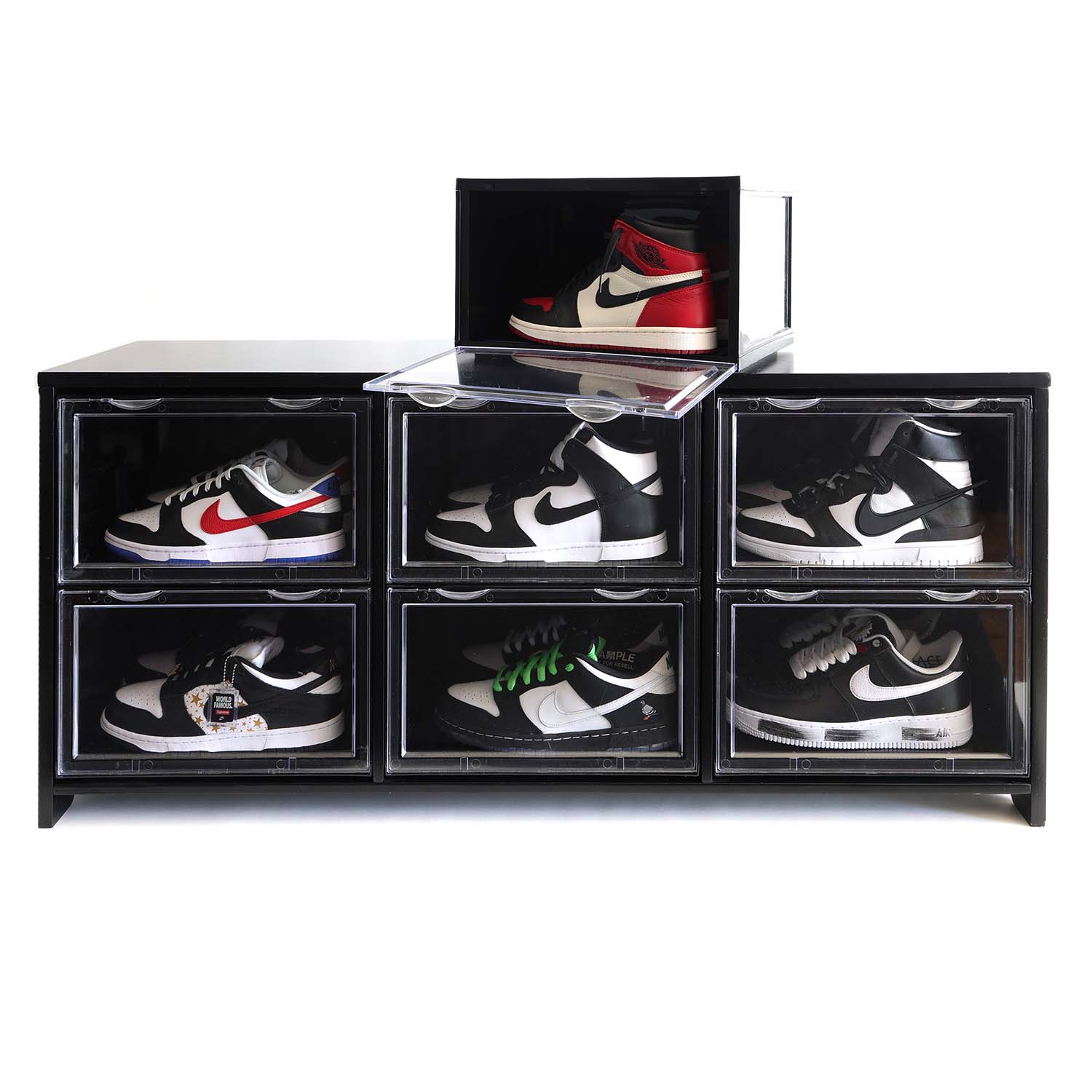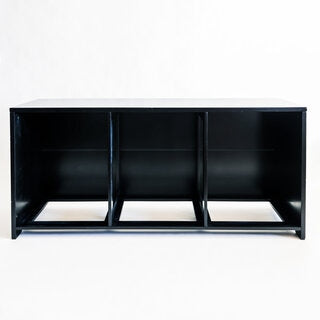 Sneaker Bench
🚪👟 Dual Functionality: Sit, lace, and store.
📦🎩 6-Box Capacity: Showcase multiple sneakers.
💪🛋️ Sturdy Build: Supports up to 275lbs.
📺🎮 Multimedia Ready: Holds TVs and consoles.
🎨👀 Sleek Design: Elevate room aesthetics.
Sometimes you just need a place to sit down and put on your kicks! The Drop Side Sneaker Bench allows you to store and showcase your sneakers while giving you a spot to lace up before heading out. The bench is expertly engineered to hold 6 of our most popular Drop Side storage boxes.
Not only designed to hold your body weight (275lbs!), but also can accommodate many flat screen TVs as well as gaming consoles.  Just another perfect multifunctional piece of furniture from Sneaker Throne to allow you to put your kicks on display.
Holds six Drop Side shoe cases (sold separately)
Outside: 45.25" wide x 20.5" tall x 11.75" deep
Inside: 13.75" wide x 7.75" tall x 10.5" deep
Fits most size 14s
Hassle Free Assembly
Orders ship within 2-3 business days
3-6 day shipping time via Fed Ex & UPS Ground 
Ships from California or New Jersey based on inventory availability
Customer Reviews
Write a Review
Ask a Question
01/13/2023
Jason K.

United States
03/13/2022
Joe P.

United States
01/06/2022
Guerdy M.

United States
10/29/2022
Keeynan B.

United States
Super Dope
Awesome sneaker boxes and bench perfect for my room
02/05/2022
Jeff B.

United States
Great
It was great just waiting on my 15 percent discount code