Vanessa Bryant Says The "Mambacita" Nike Kobe 6 Was Not Approved

The drama and uncertainty around the future of Kobe Bryant's sneakers from Nike have hit another snag. In the past couple of days, a "Mambacita" Nike Kobe 6 surfaced on social media, and on the feet of NBA players. The only problem is that Vanessa Bryant designed the shoes, which were intended to raise money for the Mambacita Sports Foundation, and she never approved them, nor received pairs herself. The Design features elements paying tribute to Gigi's team colors, and details honoring both Gigi and Kobe, which you could imagine makes it even more special for Vanessa.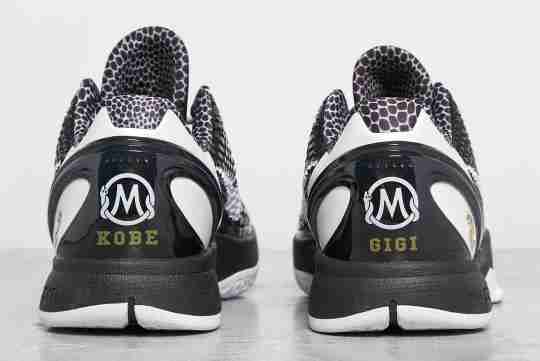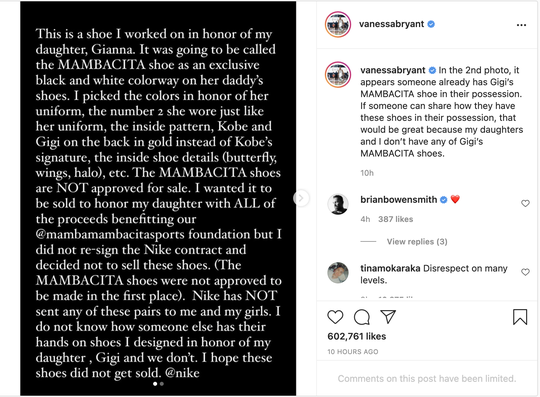 While the "Mambacita" Nike Kobe 6 is no doubt Throne-Worthy, seeing them in the hands of retailers, resellers, and athletes seems to bring more into question about the relationship between Vanessa Bryant and Nike. There are even been reports that the UK's Footpatrol has already sold pairs. Ever since the end of the partnership between Nike and Kobe's Estate was announced, there's been countless speculation about the future of Kobe's kicks. Today's post from Vanessa Bryant seems to make it clear that there aren't many possibilities for a rekindling of the relationship that brought sneakerheads nearly two decades of Kobe's Nikes.